Primary election voting in Montana is still about 15 weeks away, but the Democrats running for governor are declaring Republican Greg Gianforte the GOP winner and vowing to turn him away in November.
Entrepreneur Whitney Williams and Lt. Gov. Mike Cooney each described themselves as the Democrats' best bet to defeat Gianforte in the fall. Gianforte's two Republican opponents, state Attorney General Tim Fox and state Sen. Al Olszewski, were never acknowledged.
The Democrats, speaking at a Wednesday forum at Montana State University Billings' Petro Hall, identified Gianforte as wrong for opposing legal abortion, and for being on the wrong side of making tax credits available to religious schools. About 100 people attended the event.
"As governor I will veto any attempt to put public money into private or religious schools. That is a red line, and I will not cross it," Williams said. "Meanwhile, Greg Gianforte, literally arguing in front of our Supreme Court to do the opposite. Rather than siding with the State of Montana and our Constitution. He sides with those who want to give hard-earned taxpayer money to private and religious schools."
Williams was referring to the lawsuit brought against the state by Kendra Espinoza and two other Montana mothers who want to use a state-sponsored scholarship program to offset their religious schools costs. The case made it to the U.S. Supreme Court where Espinoza was in the courtroom for arguments Jan. 22. Gianforte didn't argue the case. He did praise the religious schools advocates, as did U.S. Sen. Steve Daines, who posted video from outside the court. It isn't known whether Gianforte was in the courtroom.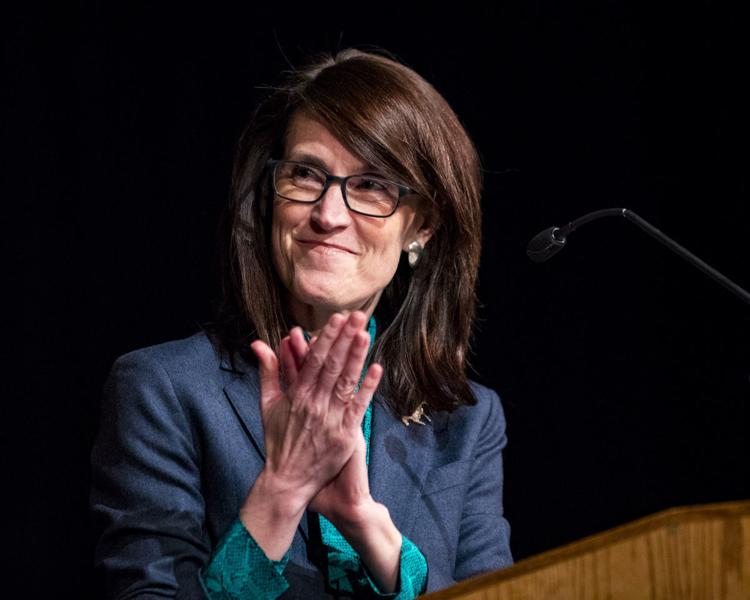 Gianforte has provided significant funding to Montana Family Foundation, a group that persistently sought the tax credit for religious schools over the years. Jeff Laszloffy, president of the Montana Family Foundation, was in the courtroom Jan. 22 for the Supreme Court hearing.
Williams' "red line" against public dollars funding private and religious schools was also counter to the position taken by Cooney's boss, Democratic Gov. Steve Bullock, who did not veto the scholarship program, essentially a tax credit created by the 2015 Legislature. Bullock allowed the credit to become law.
Williams dinged Bullock again during the forum saying that state funding of mental health services had gone underfunded for years. She didn't name the governor, but she referenced his years in office as the ones when mental health service funding was inadequate.
The candidates were asked about what they would do for coal communities affected by the decline of coal-fired power and coal mining. Cooney said it was important not to leave the communities behind.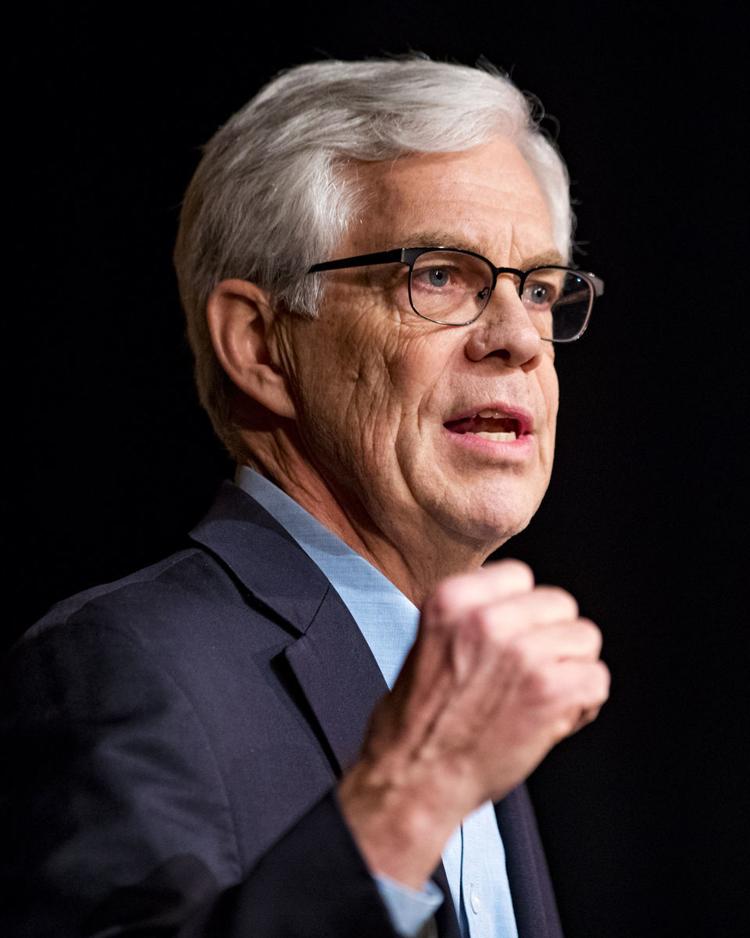 "I've been to Colstrip and I've had conversations with the folks down there. I've been down there when I worked for the Department of Labor and Industry," Cooney said. "And we introduced the retraining programs down there, and there are dollars down there right now that are ready and willing to be deployed to the people when they start leaving their jobs because of the companies down there."
Both candidates said they thought that renewable energy development was a big part of Montana's future. Neither brought up the struggles faced by renewable energy developers in the state currently, or NorthWestern Energy's current attempt to add more coal power to its portfolio, possibly for another 20 years. Neither Cooney nor Bullock have said anything on the topic.
Williams repeatedly emphasizes renewable energy and improving internet and cellphone service as necessary for improving economies in rural Montana.
Williams is a philanthropist and businesswoman with deep family roots in Montana Democratic politics. Williams' father, Pat, was a U.S. Representative for 18 years, first representing the state's western district before becoming the state's at large representative in 1993 after Montana lost its second House seat. Pat Williams was the only Democrat to win Montana's at large U.S. House seat, which has been held by Republicans since 1996.
Whitney's mother, Carol, is the first woman to hold a majority leadership position in the Montana Senate. She is the founder of Carol's List, which works to get Democratic women elected. Carol led the Montana delegation at the 2016 National Convention to nominate Hillary Clinton.
Whitney Williams worked in the Clinton White House where she was Hillary Clinton's trip coordinator after graduating from college, then worked for a large social services fundraising organization before becoming CEO of Williamsworks, a consulting business with a presence Seattle and Missoula that works with large nonprofits, corporations and philanthropic groups on public policy issues.
Cooney, Bullock's third lieutenant governor, is also a former state legislator and former Montana secretary of state. This is his third governor's race — he was Bullock's running mate in 2016 and a 2000 Democratic primary candidate for governor. Mark O'Keefe won the three-way Democratic primary in 2000, but Cooney got 16.2% of the vote.
Get Government & Politics updates in your inbox!
Stay up-to-date on the latest in local and national government and political topics with our newsletter.