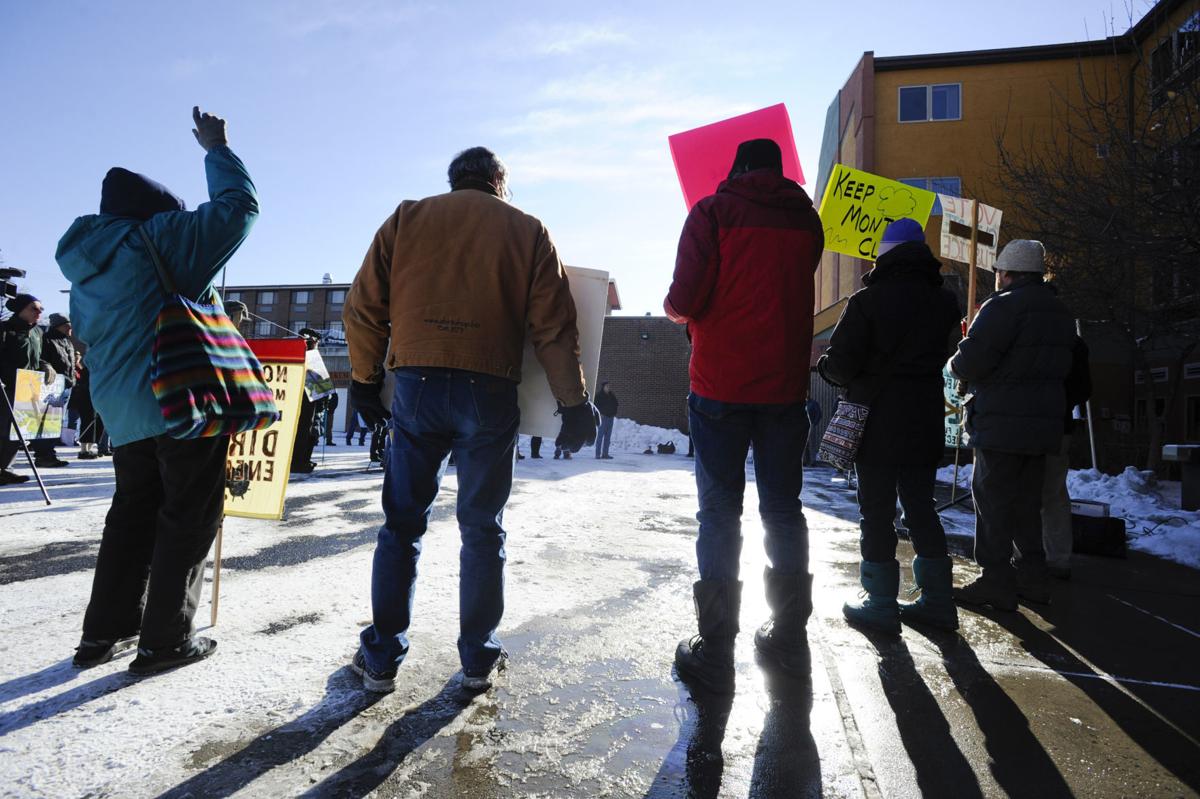 Outside the Montana Public Service Commission hearing in Helena Monday, roughly 70 people, some arriving by bus, protested NorthWestern Energy's plan that leans heavily on constructing new natural gas plants to meet Montana's future energy needs, at a customer cost of more than $800 million. 
A group called 350 Montana organized what it called a "Ratepayer Rebellion Rally" that hammered home its message that NorthWestern's greed-driven proposal is bad for the climate and ratepayers, and that the PSC needs to fulfill its role in protecting consumers by stopping the utility monopoly.
"NorthWestern Energy can get away with this only if the Public Service Commission allows it," said Roxa Reller, who is on the board of directors for Northern Plains Resource Council. "Because NorthWestern is a monopoly, we don't have another choice for power provider. We are captive ratepayers, so our only recourse is to make sure the Public Service Commission does its job and looks out for ratepayers by not approving NorthWestern Energy's proposal."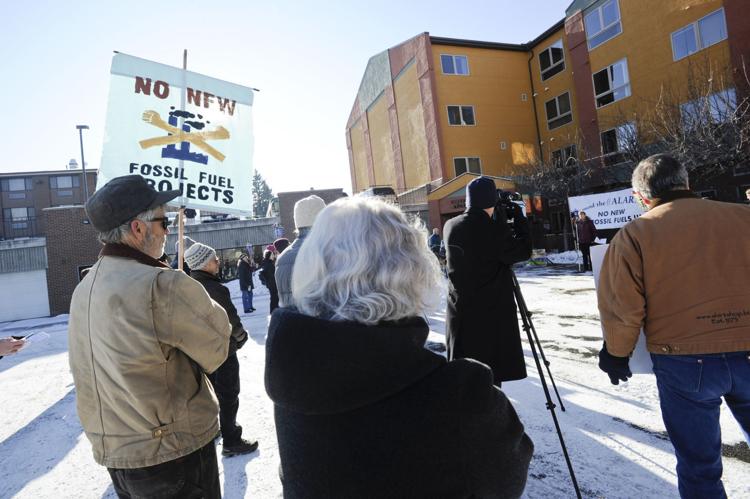 Anne Hedges, deputy director of the Montana Environmental Information Center, said that NorthWestern has failed to adequately discuss Colstrip in its energy proposal and that Montana consumers will get saddled with debt from the facility as other utilities make their exit.
"Why is NorthWestern ignoring the fact that everyone else is going to be out by 2030?" Hedges said. "We shouldn't let them build a single new thing until they come clean about what we owe on Colstrip."
Mark Anderlik, former president of the Missoula Area Central Labor Council, told the crowd that the workers at the Colstrip plant and mine must be factored into the cost equation when considering shutting down the plant.
"As a country we have an extremely poor history of helping people who have lost their jobs because of technological change, extremely poor, and this is the root of the skepticism that a lot of workers in the fossil fuel industry and elsewhere have about just transition," Anderlik said.
Aderlik said replacement jobs won't necessarily go to displaced plant and mine workers; he advocated for buying out workers and lifetime pensions.
The protesters also called on Montana to take the lead in moving to renewable energy, pointing to options like solar and wind power and saying Montana should be a leader.
"Why is Montana behind?" said Jeff Smith, co-chair of Montana 350.
Montana 350 draws its name from its goal of reducing atmospheric CO2 concentrations to 350 parts per million through policies that include ending the use of fossil fuels.
Get Government & Politics updates in your inbox!
Stay up-to-date on the latest in local and national government and political topics with our newsletter.