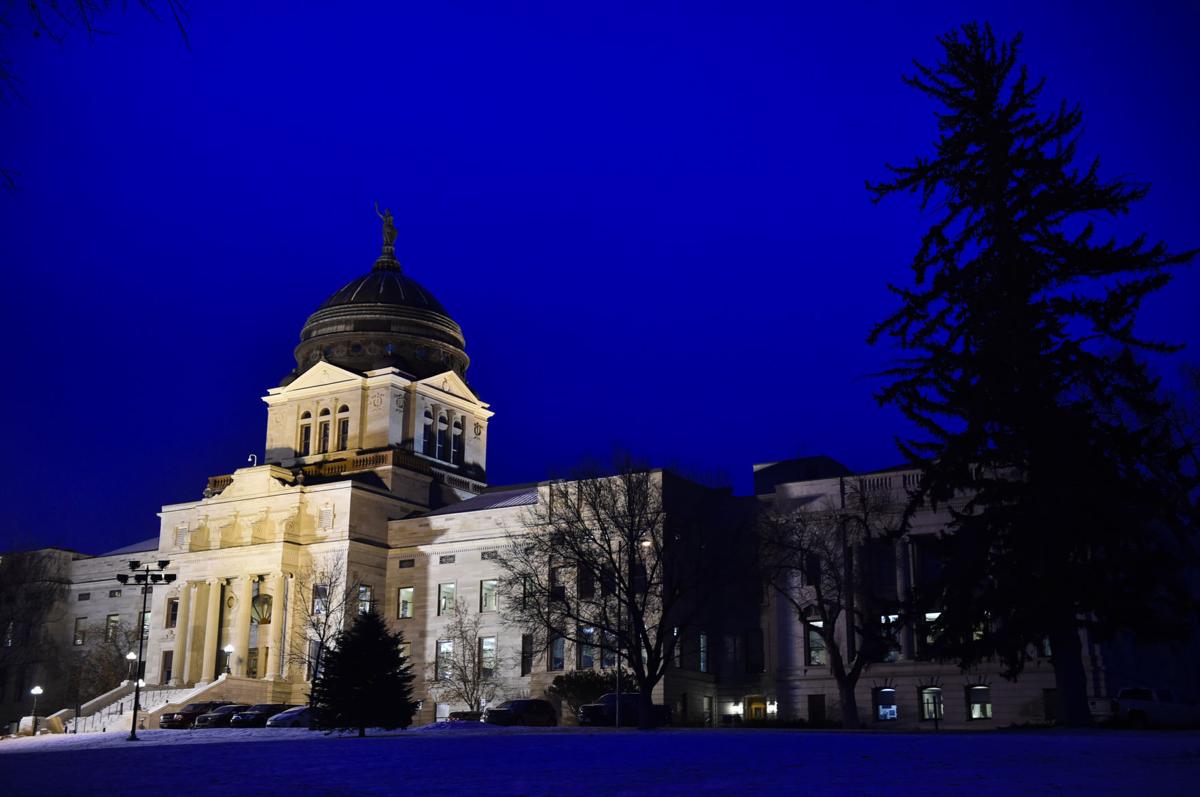 For at least a month earlier this year, a website issue caused 1,200 duplicate transactions for businesses trying to make their annual filings with the Secretary of State's Office.
Nearly 30 emails to the Secretary of State's Office from business owners and others making filings like annual reports or articles of incorporation show business owners or their third-party representatives were charged duplicate times because of an issue with the filing website.
Some were charged twice, others several times, making it difficult to say how many businesses were affected. The office called it a "very small percentage of our customers."
If the 1,200 charges were made up of businesses that each made four attempts to pay, that would mean 300 businesses affected.
The emails show at least some businesses were not aware that their filings were never completed because of the error and did not realize that, or that they had been charged multiple times, until they received involuntary dissolution intent notices this fall.
And while the office acknowledged the issue occurring over that month-long period, documents provided to Lee Newspapers show the problem also happened outside that timeframe.
Limited liability companies and corporations must file an annual report with the state from Jan. 1 to April 15. Late fees apply after that, and any group that does not file by Sept. 1 receives a dissolution notice. If the filing issue is not fixed by Dec. 1 for domestic organizations, they will be involuntarily dissolved.
"From March 3 to April 5 of 2020, the (Secretary of State's) Office became aware of a Google Chrome security update that was blocking cookies sent from the business registry to TSYS, the payment vendor, causing a delay in transactions sent to the vendor," wrote office manager Susan Ames in response to questions from Lee Newspapers.
"Some customers re-attempted the transaction and consequently paid twice. On April 5, the vendor completed a software update to address the Chrome security issue. As the office became aware of the overpayments, customers were immediately refunded. Of the 45,000 transactions that occurred that month, there were approximately 1,200 transactions identified and refunded. This office follows generally accepted accounting principles (GAAP) and Administrative Rules of Montana."
In a Sept. 16 email from a coffee and tea company, the business wrote that it first tried to file its annual report on March 17 but ran into problems.
"The website was wonky and charged us twice. We were then sent a notice in July that we had not filed our report," the business wrote.
The business was told by the Secretary of State's Office in July to send a request for a refund for two $20 charges plus a $15 late fee, but by Sept. 16 had not yet received it.
"We have and will continue to do what is asked of us but the issues with this office and the website unfortunately have been present long before COVID-19," the email reads. "The lack of a previous refund and our account not being updated is of great concern."
The Secretary of State's Office did not answer a question from Lee Newspapers asking for a dollar amount of refunds that have been issued, though documents Lee Newspapers obtained show the total of the 1,200 refunded reaching about $29,600. The Secretary of State also did not provide a count of many businesses or duplicate transactions may have been made that have not yet been refunded.
In an Aug. 30 guest opinion run in The Billings Gazette, Secretary of State Corey Stapleton wrote that he had digitized the state's business services registry in 2018 and reduced annual filing errors. "Montana businesses now enjoy an error-free relationship with our office," Stapleton wrote.
Stapleton's deputy, Christi Jacobsen, is running for the Secretary of State job this year against Democrat Bryce Bennett, of Missoula. The office is open as Stapleton did not seek re-election and instead ran in the Republican U.S. House primary this spring.
In an April 11 email, a business owner said on April 5, the day Ames said the software company fixed the website, they received an error message five times when trying to pay a filing fee.
The business was told to try again April 7, but wrote in the email to the agency "unfortunately, the issue is still there and I got the money taken out again."
That owner requested a refund of $160 after finally paying by phone.
In another email, a foundation that was filing late on Sept. 11 wrote that they noticed duplicate charges on their credit card statement.
Montana Administrative Rules dictate refund amounts of less than $3 must be requested in writing. 
Ames said those who were changed multiple times were not proactively notified.
"This was an anomaly that occurred in the middle of a pandemic with the vendor and Google Chrome. It took the vendor time to research and identify the intermittent delay in processing the transactions. Because this affected a very small percentage of our customers, we did not send a blanket notification," she wrote. "This office immediately started the refund process when a customer notified us, per Administrative Rule and MOM Policy, to ensure that we appropriately released the refunds."
Ames also asked that the reporter include in this story a press release from April 7 not initially reported on that the office would waive late filing fees for businesses until July 15 in response to the pandemic, something she said benefitted 260,000 businesses.