Children who count on Billings' St. Patrick's Day Parade for an annual sack full of candy are going to have to stick around afterward to earn their sugary haul.
With safety in mind, the Downtown Billings Alliance is working to help enforce a city ordinance that prohibits people in floats from flinging candy at parade spectators. Further, while DBA is permitting parade participants to walk into the crowd distributing candy and other handouts, the organization says it prefers that candy be distributed during the Celtic Fair, which runs on St. Patrick's Day this year from 10 a.m. through 2 p.m. along Broadway between First and Third Avenues North.
"When people throw candy, kids rush out into the street with no idea where vehicles are coming from, and that's a safety concern," said Matt Frank, a downtown resource officer who's worked about a half-dozen downtown parades. "It's a great event with a good turnout, but we have that element of potential danger."
Katy Easton, DBA's chief executive officer, said that people hopping off floats to distribute candy causes additional spacing between floats as drivers wait for them to finish. That extra space between floats sometimes emboldens children to race across the street, where they're in danger of being hit by trucks pulling floats.
In addition, candy-craving kids have been known to go over — or under — rope barricades. That proximity to floats puts them in further danger, according to Frank and others.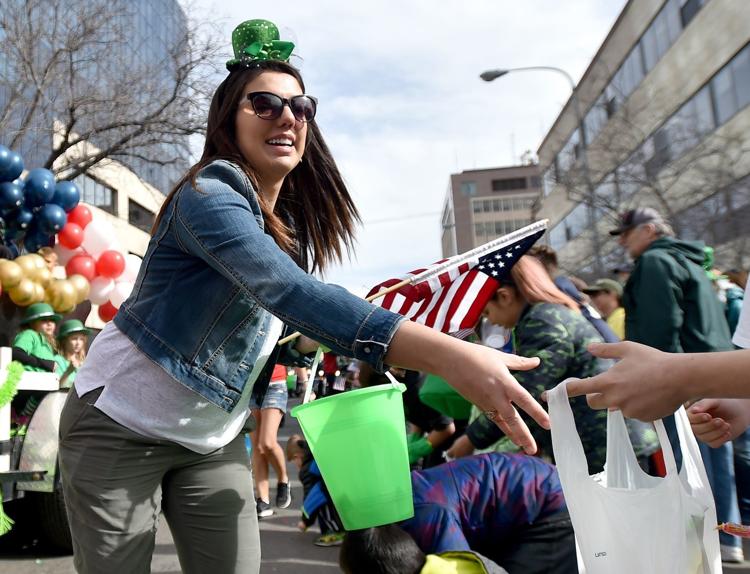 "The crowd moves farther and farther into the street during the parade as floats give candy and handouts, then it chokes the parade," said Natasha Potratz, DBA's events coordinator. "Parade vehicles lose the pace, slow down, even stop, and large gaps begin to form in the procession. Then people start crossing the street through the parade … If someone gets hurt, Billings will lose the parade."
DBA would prefer to see the bulk of the candy change hands once the parade wraps up.
"We would like to give (parade participants) a table or a booth at the Celtic Fair," Easton said. "We see the value of organizations interacting with children, but it would take only one injury."
Syringes, broken glass and human feces — that's what Bob Cotner finds most days on his rounds of North Park.
Organizers said they believe that because St. Patrick's Day (March 17) falls on a Saturday this year, a larger than normal turnout — normally 80 or 90 floats — is expected.
You have free articles remaining.
Large crowds — particularly those fed large amounts of candy — often leave behind a sticky mess that someone has to clean up. DBA is that organization.
"Last year after the Holiday Parade, people weren't picking up after themselves," Easton said. "We literally placed a trash receptacle at every corner, but we still spent hours after the parade cleaning up, and days after that sweeping up."
For the St. Patrick's Day Parade, Potratz is seeking volunteers who will sweep up whatever litter little leprechauns have left behind.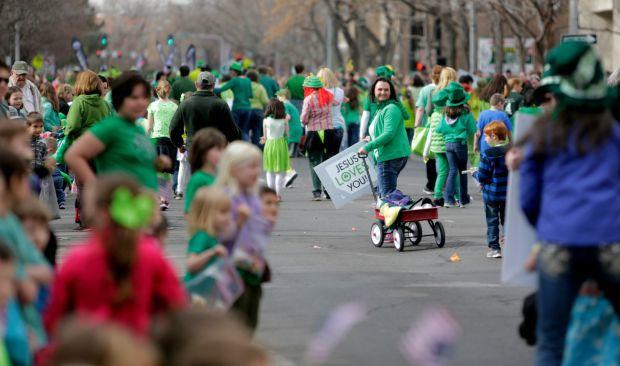 "If we can't comply with city code, the city has the option not to issue us a parade permit," Easton said. "We think it's important to keep doing this, because it's been going on for more than 30 years."
At least one resident, Patrick Parker, has been lobbying the Billings City Council not to prohibit parade giveaways, which DBA officials say isn't the case with the St. Patrick's Day Parade.
"Very few kids will appreciate the cultural/community aspects of the parade, and when kids aren't having fun, parents aren't having fun," Parker wrote to the council Thursday. "So many people look forward to the St. Patrick's Day Parade as it is the beginning of spring. People finally get to be outside with their family and their community to enjoy some culture and festivities. It is often cold, but kids tough it out because they keep their eyes on the prize, literally. Why ruin a great thing?"
Hundreds enjoyed the St. Patrick's Day Parade and Celtic Fair downtown on Saturday March 18, 2016.
Easton said DBA has received a handful of telephone calls from people concerned about the organization's emphasis on regulations that are already on the books.
"We love it that kids come to these events," she said. "We think they're valuable to the community because they bring a sense of celebration we feel is important for the downtown to be able to foster. We want to make sure people understand this is about their safety."
"That safety component is what we strive for every time," added Frank, the downtown resource officer. "We want to adhere to basic city ordinances so that everyone has a safe, good time."