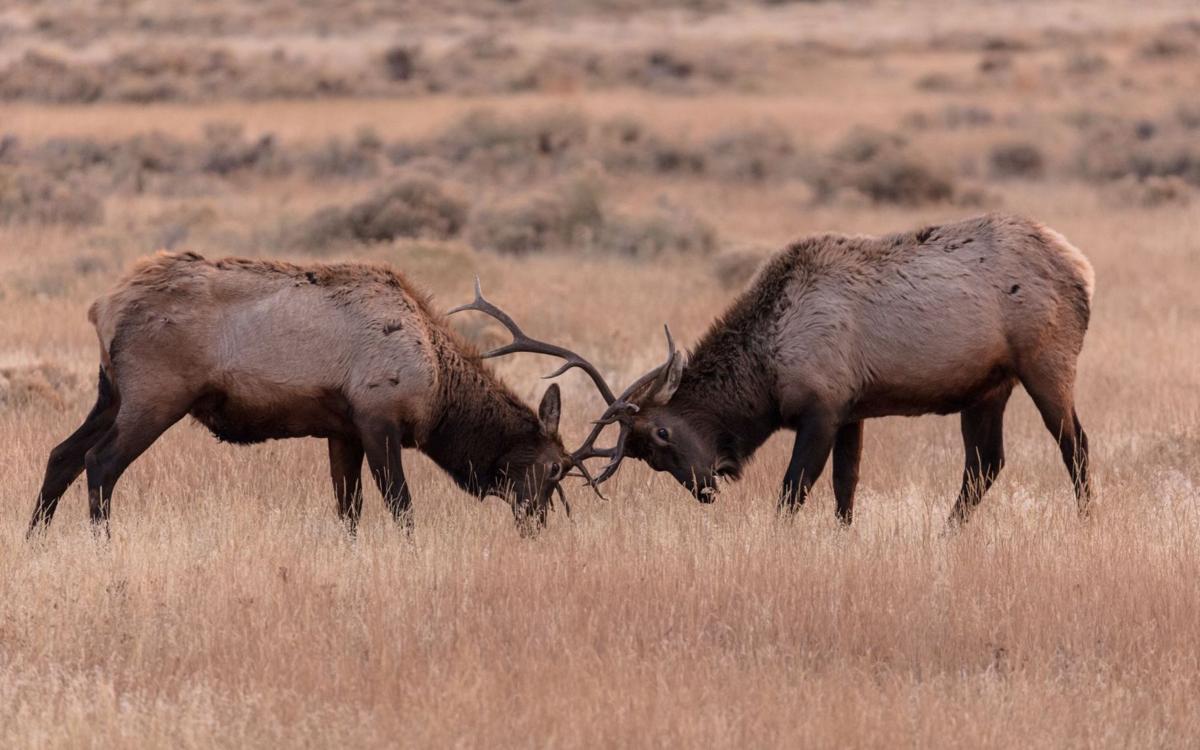 Montana could reduce its total number of deer and elk hunting districts by nearly 28% and make significant changes to licenses and permits under an early proposal from Montana Fish, Wildlife & Parks.
The proposals, generated by state wildlife biologists and managers across Montana's seven administrative regions, came at the direction of FWP Director Hank Worsech. The directive instructed biologists to propose ways to "simplify" hunting regulations primarily by reducing the total number of hunting districts and types of licenses and permits. The agency is taking public comment on the biologists' proposals until Oct. 20.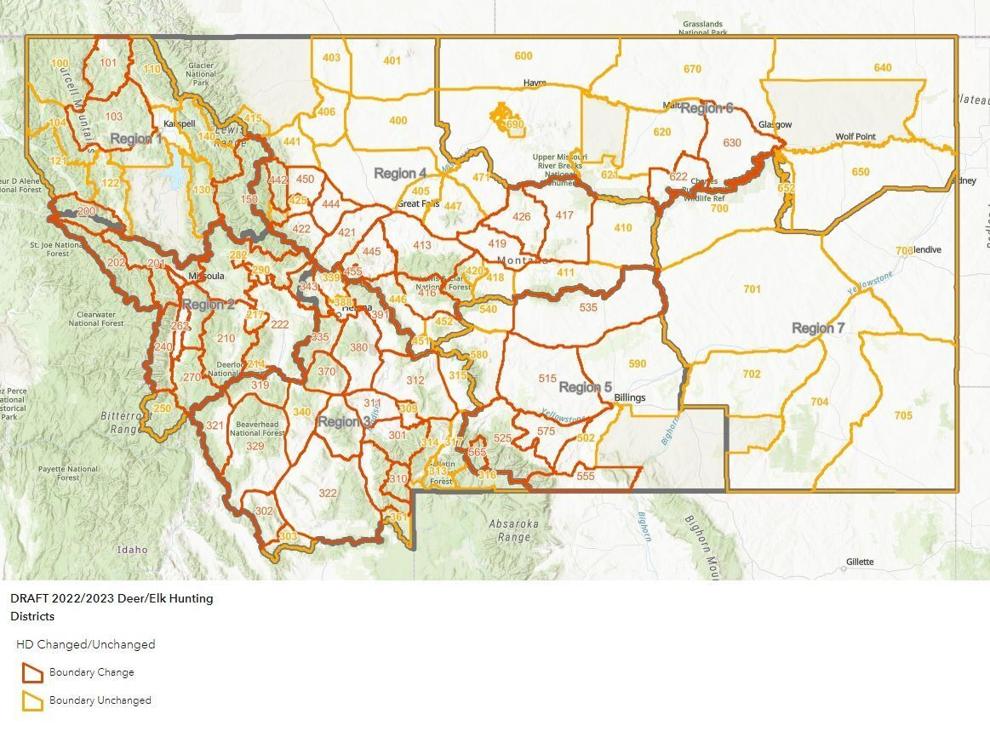 "We're excited to put this out for the public," said FWP spokesman Greg Lemon. "This has been a process we've been working on, that the biologists have been working on, staff in our regions and we've been working on in Helena, so it's been really collaborative. This part is driven by the biologists and what our folks are seeing on the ground so we're happy to present these ideas to the public."
The proposals are the first in a multi-step process that will culminate with a vote of the commission in February. Lemon called much of what is currently out for comment "conceptual" and says the agency is now looking for public input on the biological aspects of the proposals, but also any other information important to hunters. Public comment will be incorporated into revisions for the next iteration of draft proposals, which will go to the commission in December.
"Part of what goes into hunting regulations is obviously biology and that's what we're trying to present here," Lemon said. "But there's also social interests, use on the landscape, public access, the amount of private versus public land that goes into this, so we want to hear all of that."
FWP and the Montana Fish and Wildlife Commission set seasons biennially, although some changes do occur year-to-year. Typically those changes are proposed by area biologists, such as types of licenses or permits and quotas geared towards meeting a particular hunting district's objectives in terms of number of animals and age class. Often changes are relatively small, such as the addition or subtraction of some licenses.
The current process is unique in its statewide scope and the raw number of proposed changes.
Statewide, total deer and elk hunting districts could drop from 158 to 114 by combining many districts into larger areas. The agency is also requesting feedback on some fundamental season structures, such as whether seasons should begin earlier or run later, whether seasons should be longer or shorter, and whether the gap between archery and general seasons should be longer than the current week.
FWP is also soliciting comment on early and late cow elk hunts. Elk shoulder seasons have been controversial since their inception a few years ago which allow hunting until mid-February in some districts with higher than desired elk numbers. The proposal suggests a two to three week early and late season for cow elk with any hunting later managed through game damage hunts.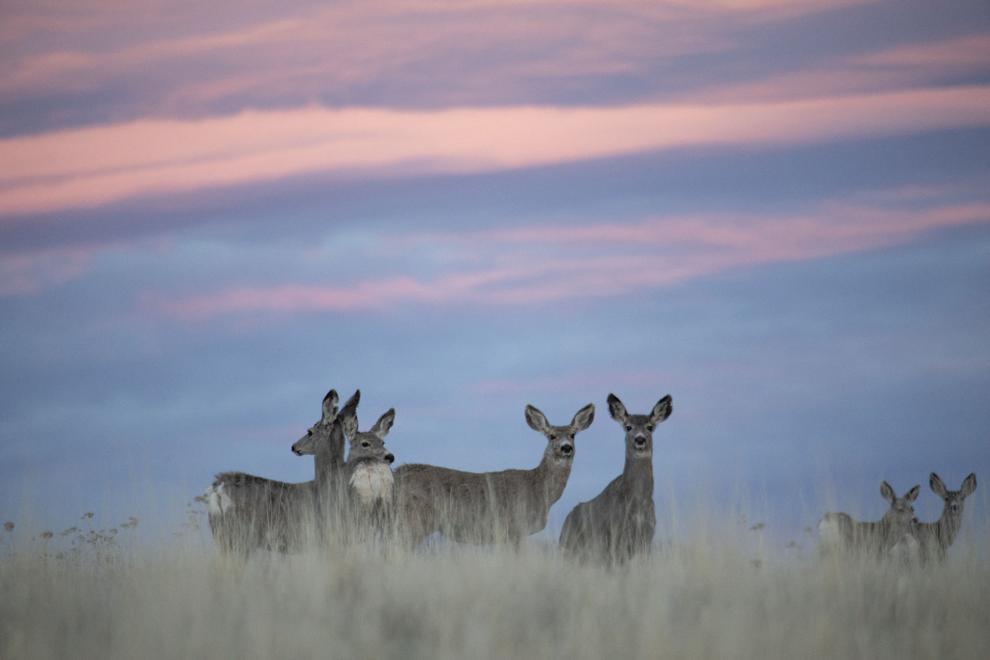 Another proposal asks whether hunters that draw a limited-entry bull permit should be restricted from hunting bull elk in any other hunting districts.
Finally, FWP asks whether spring turkey seasons should be set from April 15-May 31 each year rather than a floating start date.
Regionally and at the district level, proposals vary from broad to specific and vary significantly across the state. For example in western Montana's Region 2, the number of hunting districts would be cut in half with dozens of license changes. In eastern Montana's Region 7, however, only a few changes would occur with no changes to hunting district boundaries.
Lemon attributed some the variance to work already done to simplify regulations in eastern versus western Montana, with the latter having far more hunting districts at the start of the process.
Hunting groups will surely be taking a hard look at the proposals, and those interviewed for this story say they have reached out to membership statewide to attempt to absorb the breadth of proposals and bring thoughtful comment.
Jeff Darrah, director of Montana Sportsmen for Fish and Wildlife and a retired game warden, said his organization is soliciting feedback from members and looking to FWP listening sessions before submitting comments. The Stevensville resident has personally spent most of his time looking at the Region 2 proposals for his areas and was struck by the number of changes, although he emphasized open mindedness.
"As a hunter and an ex-FWP employee, just looking at the changes so far, it's pretty dramatic," he said. "I'm not saying they're good or bad. It is an effort to simplify the regs to make the pamphlet smaller and easier to understand, but it is way more than we're used to seeing as sportsmen."
Darrah said he is keeping a particular eye for any lost opportunities for hunters, noting that many of the regulations in place were fought for by hunters and is unsure how the loss of opportunities will be received.
Similarly, Frank Szollosi, executive director of the Montana Wildlife Federation, said his group has reached out statewide to members and affiliates for feedback. He raised similar observations about the large number of changes to consider.
"Overall we're struck by the wholesale changes here versus the more modest adjustments we've seen from the department (in the past)," he said. "It's a bit of a mixed bag but we're certainly going to be engaged in these listening sessions and activating our members."
The federation has been critical of some of some recent moves by FWP and the commission, such as expanding elk shoulder seasons onto national forests in some areas despite overwhelming public opposition and other decisions he believes favor large landowners or those with deep pockets.
"There's a real palpable energy right now around protecting Montanan's freedom to hunt," he said. "Simplification in and of itself is not bad … but we hope the department begins to take the public's comments a bit more seriously, because we don't believe they have a good track record on that thus far."
To see all of the proposals and to comment or ask questions, go to www.fwp.mt.gov.
Tom Kuglin is the deputy editor for the Lee Newspapers State Bureau. His coverage focuses on outdoors, recreation and natural resources.