Gianforte's budget eliminated the air transportation program, which would have cost of $618,250 and had 1.5 full-time equivalent positions in the prior biennium. The budget puts the money toward helping Lt. Gov. Kristen Juras conduct a review of state agencies looking for places to further trim the budget.
Previous governors had used the state plane and pilots to travel Montana, but Gianforte, who has vast personal wealth, plans to foot his own travel bill.
In his 2016 campaign for governor, Gianforte levied allegations at his opponent, former Democratic Gov. Steve Bullock, over claimed abuse of the the plane and said if he was elected he'd sell it. Gianforte lost that gubernatorial election but won last year's against Bullock's lieutenant governor.
Five years ago, Gianforte said Bullock should drive to closer destinations or charter flights and said he'd use the savings to pay for computer science and infrastructure.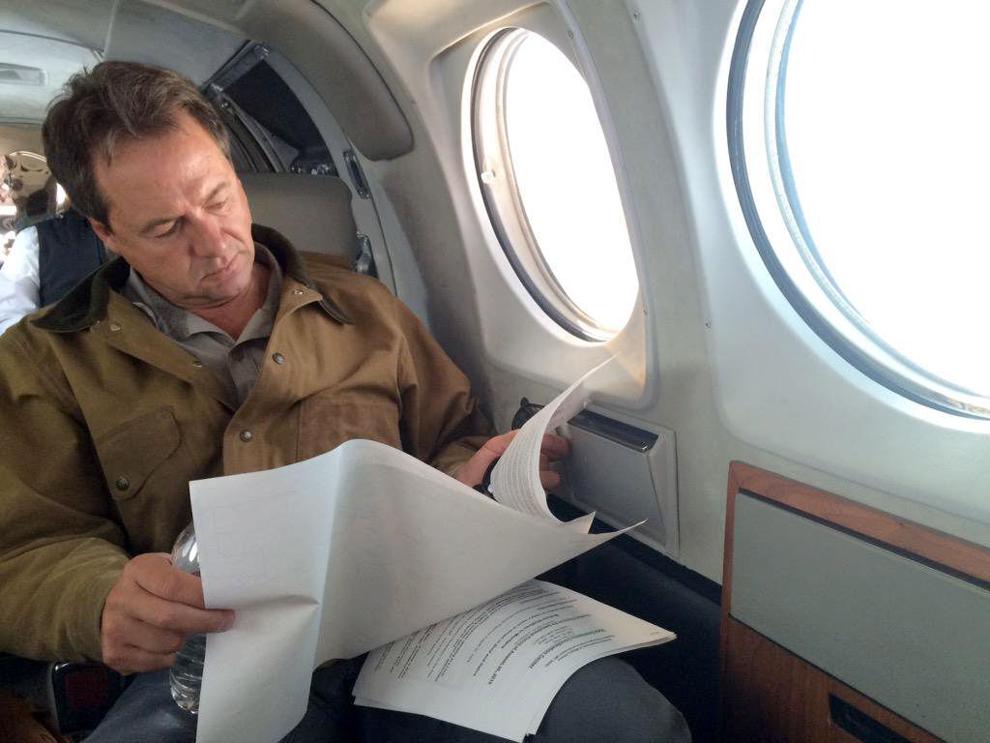 According to Federal Aviation Administration records, Gianforte's plane is a Pilatus Aircraft PC-12/47E, a fixed-wing single-engine plane made in 2017. Its registered owner is Bozeman Technology Incubator, which lists Gianforte's Bozeman home as its address.
Gianforte purchased the plane in December, his office said Monday.
"As he did when he served Montana in Congress, Gov. Gianforte doesn't fly at taxpayer expense but instead on his own dime," said spokesperson Brooke Stroyke.
The governor's office said Tuesday there would not be accounting for how much Gianforte spends on travel to conduct state business.
When asked how separation between personal use of the plane and use for state business would be documented, the governor's office said the flight log would record that information.
While Gianforte won't use the state plane, it could be available for other state employees like department directors.
"Ultimately, the Legislature will determine what happens with the state plane," Stroyke said, pointing out Gianforte's budget proposal did not include the plane and its maintenance or the pilot positions.
Stroyke said the Legislature's budget subcommittee dealing with the governor's office has approved for the plane to be integrated into the state motor pool, which is operated by the Department of Transportation.
"Agency directors and other agency staff will be able to reserve the plane if approved by their department director, and approval will be subject to documentation that justifies that use of the plane is the most cost-effective travel option," Stroyke said.
Stroyke said between 2013-2020, when Bullock was in office, the price tag of using the state plane, as well as maintenance and other associated costs like salaries for pilots, was $2.37 million. In 2015 Bullock's budget proposed folding maintenance into the base budget for the air transportation program, instead of treating it as a one-time-only cost requested of lawmakers.