U.S. Senate candidate Russell Fagg says he will fight a political group's accusation that the former Billings judge violated federal campaign law.
The group American Democracy Legal Fund has accused Fagg's campaign exploratory committee of operating like a campaign during the four months leading up to the Republican's official candidacy.
Fagg said Thursday that he's hired an attorney to fight the allegation, which the former Yellowstone County District Court judge called baseless.
"My reputation is very important to me. I have spent my entire career trying to establish a good reputation," Fagg said. "I knew when I jumped into this that I would be under scrutiny, and that's fine. But this complaint has absolutely no merit and will be dismissed."
Fagg has asked that his legal bills be paid if he prevails.
ADLF is asking the Federal Election Commission to require Fagg to disclose any fundraising or campaign spending that occurred during his exploratory committee phase. The group is represented by Brad Woodhouse, who according to the Center for Responsive Politics is a former strategist for President Barack Obama and a former communications director for the Democratic Senatorial Campaign Committee. He is also past president of American Bridge Political Action Committee, a key funding source for ADLF.
Fagg's campaign exploratory committee launched shortly after he announced in June that by October he would retire from his 20-year judicial career. Fagg retired October 13 and became a candidate the next day.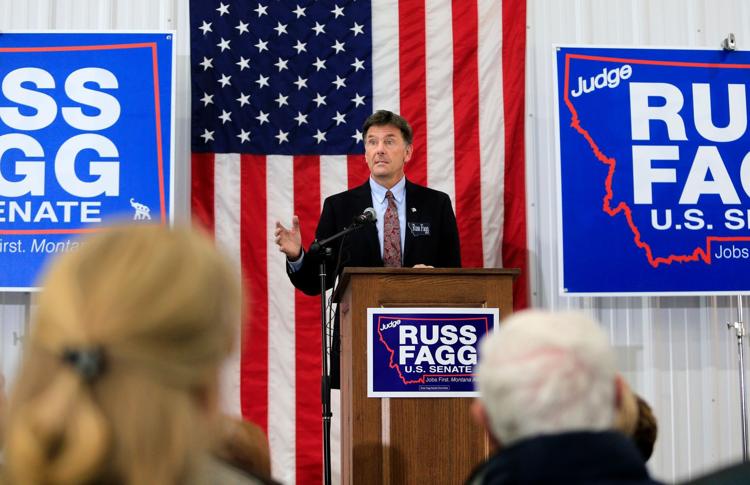 Exploratory campaigns are legal and allow people who are candidate curious to test the political waters under softer financial disclosure standards than full-blown political campaigns. A person who has decided to run cannot continue on in exploratory status. The issue is whether Fagg was an actual candidate during his exploratory phase.