As Election Day draws closer, many Billings residents have found the campaign yard signs they've placed on their property vandalized or removed. 
A widely shared post on Facebook Wednesday afternoon shows a young man pulling up signs for U.S. Senate candidate Gov. Steve Bullock from a yard in a Billings neighborhood and placing them in his car.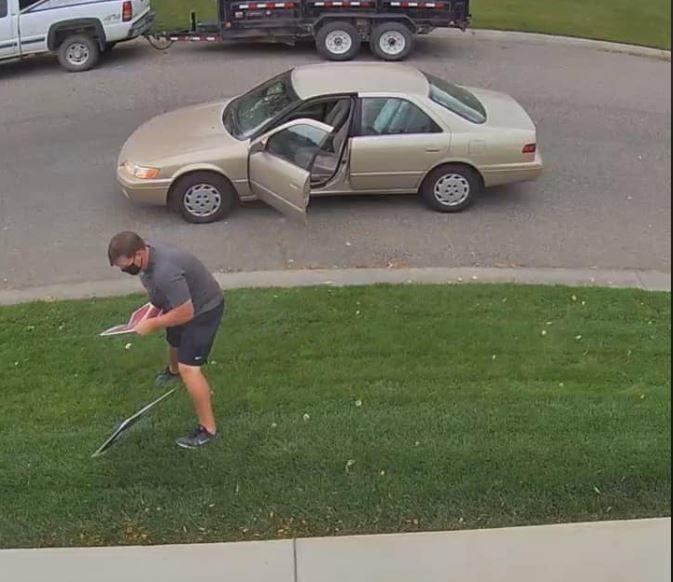 The post then showed photos of the same man at another house nearby campaigning for Sen. Steve Daines, Bullock's opponent.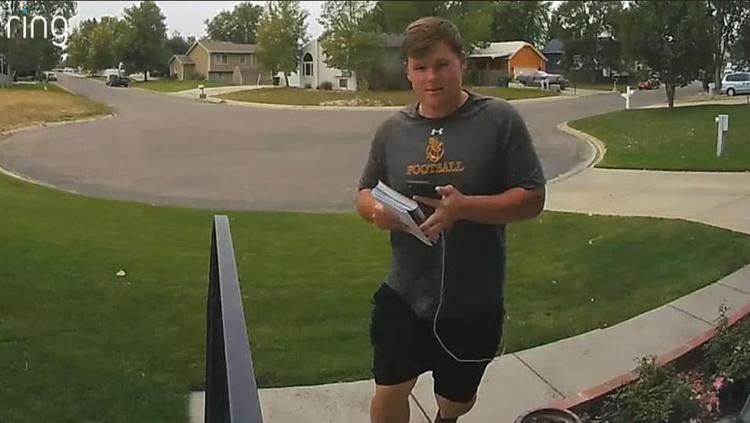 The Daines campaign had been made aware of the incident, but said the young man was working for Montana GOP, not specifically the Daines organization. 
"We don't condone this behavior, or the countless egregious examples of sign vandalism against Republicans," a spokesperson with the Montana Republican Party said by email. 
Carl Prinzing, a Republican in Missoula, said it happens to his yard signs every election. 
"We put up with it," he said with a sigh. 
Prinzing had two giant Daines campaign signs vandalized on his property in August and again in September. Both were spray painted with obscene epithets, including labeling Daines as a "Nazi criminal."
Back in Billings, campaign sign vandalism and sign stealing have been rampant this summer. 
"I can't believe what it's like right now," said Patrick Ranger, a volunteer with the state's Democrat campaigns who's been placing signs all over Yellowstone County. 
Ranger has been putting up campaign signs from Laurel to Shepherd. One of the biggest problem spots is a farm on Frontage Road in south Billings where Ranger has had to replace signs three times in the past couple months. 
"We never saw any of this" in the past two elections, he said. 
Similarly, he's had to replace multiple signs along Poly Drive and Rimrock Road this season. In fact, they've started regularly patrolling the signs they've placed.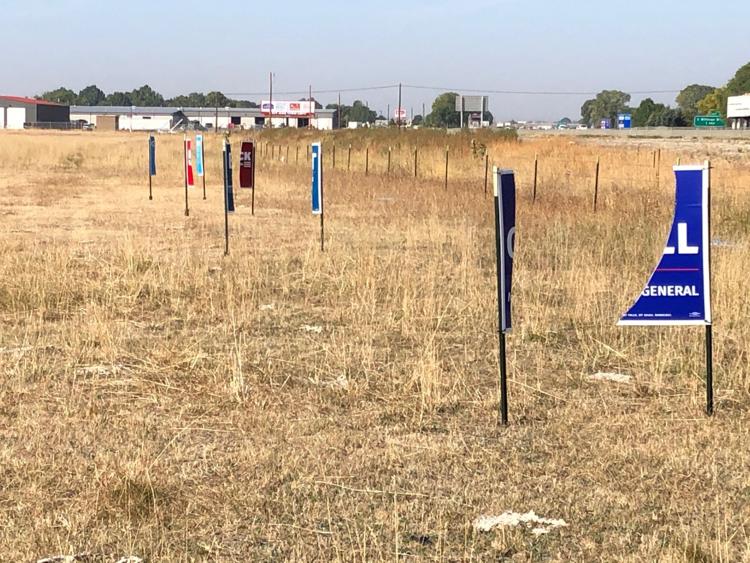 This is Ranger's third election cycle volunteering for Democrats and he worries about how bad it's gotten and fears it will only get worse the closer it gets to November. 
"It's not going to get any better," Ranger said. "We've got to stop it somehow."
Kody Christensen-Linton, who put up the original Facebook post of the campaigner removing signs and also serves as Billings' news Resource Outreach Coordinator patrolling downtown with cops on bikes, called on residents from both sides of the political divide to show more good grace. 
"In general, it is happening on all sides and it needs to stop," he said via email. "This is just one guy, who unfortunately was caught on camera in action. We need to remain diplomatic in a time of such division and understand that everyone has a right to their opinion."
Get Election 2020 & Politics updates in your inbox!
Keep up on the latest in national and local politics as Election 2020 comes into focus.