A last-minute bill to keep the federal government from partially shutting down advanced late Wednesday without a public lands package sought by Western lawmakers.
The bill passed with bipartisan support. Lawmakers scrambled until late Wednesday to get approval of several public lands issues either by attaching them to a continuing resolution funding the government into February, or by getting a standalone vote.
Senate leaders agreed they would take the bill up in early January.
The lands legislation push started Wednesday afternoon after Senate Majority Leader Mitch McConnell, R-Ky., introduced a bill to keep the government running, but without authorization for several public land issues including the Land and Water Conservation Fund and the Yellowstone Gateway Protection Act, which bans mining on government land north of Yellowstone National Park.
"I fought hard on behalf of Montanans and worked with members across the aisle to pass both LWCF re-authorization and the Yellowstone Gateway Protection Act," Daines said. "I will continue to fight until we get the important bills signed into law."
These are politically charged issues in Montana, where outdoor recreation politics drive Democratic campaigns. The Montana Conservation Voters targeted Daines in pro-LWCF online ads in state newspapers Wednesday, including the Billings Gazette, proclaiming that "our parks and public lands could lose $900 million." That number is the high bar set by Congress in 1978 for the maximum amount of offshore drilling royalties that could be spent on LWCF nationwide, although it's been funded at that level only twice.
The proposal considered Wednesday night would commit $425 million to the program this fiscal year, an amount similar to recent funding levels.
The Land and Water Conservation Fund pays for conservation easements, public parks and land purchases. Several times over the years LWCF has gone unfunded at the end of the federal budget cycles, only be resuscitated at the end of the calendar year. In Montana, the bill pays for at least 160 public fishing sites, wildlife conservation areas and public swimming pools.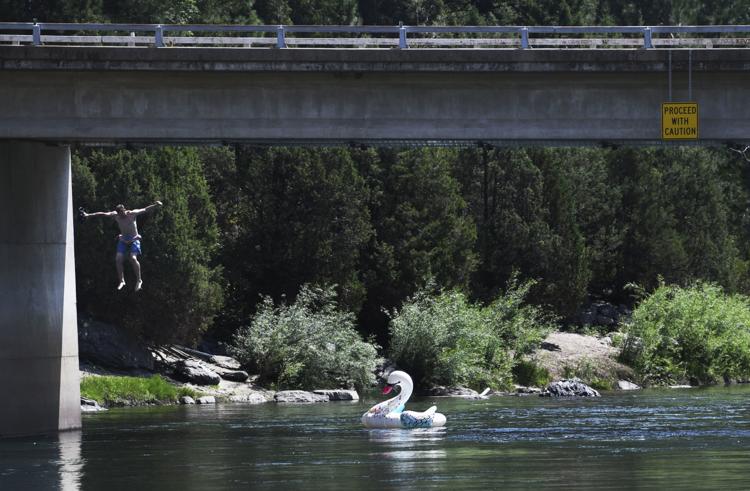 The Yellowstone Gateway Protection Act is truly a Montana bill. It was earlier introduced by Democratic Sen. Jon Tester and also by Republican Rep. Greg Gianforte in the House. Tester spoke on the Senate floor Wednesday night about the importance of the public lands legislation to Montana.
"There's another component of this bill that I am particularly fond of and it's a bill that will protect the Yellowstone Park and the headwaters of the Yellowstone River," Tester said. "It's a simple bill. It's a bipartisan bill. It's a bill that will help support the hundreds of small businesses in the Paradise Valley and it's called the Paradise Valley for a good reason because it's paradise and we need to keep it paradise by preventing large-scale mining in the region."