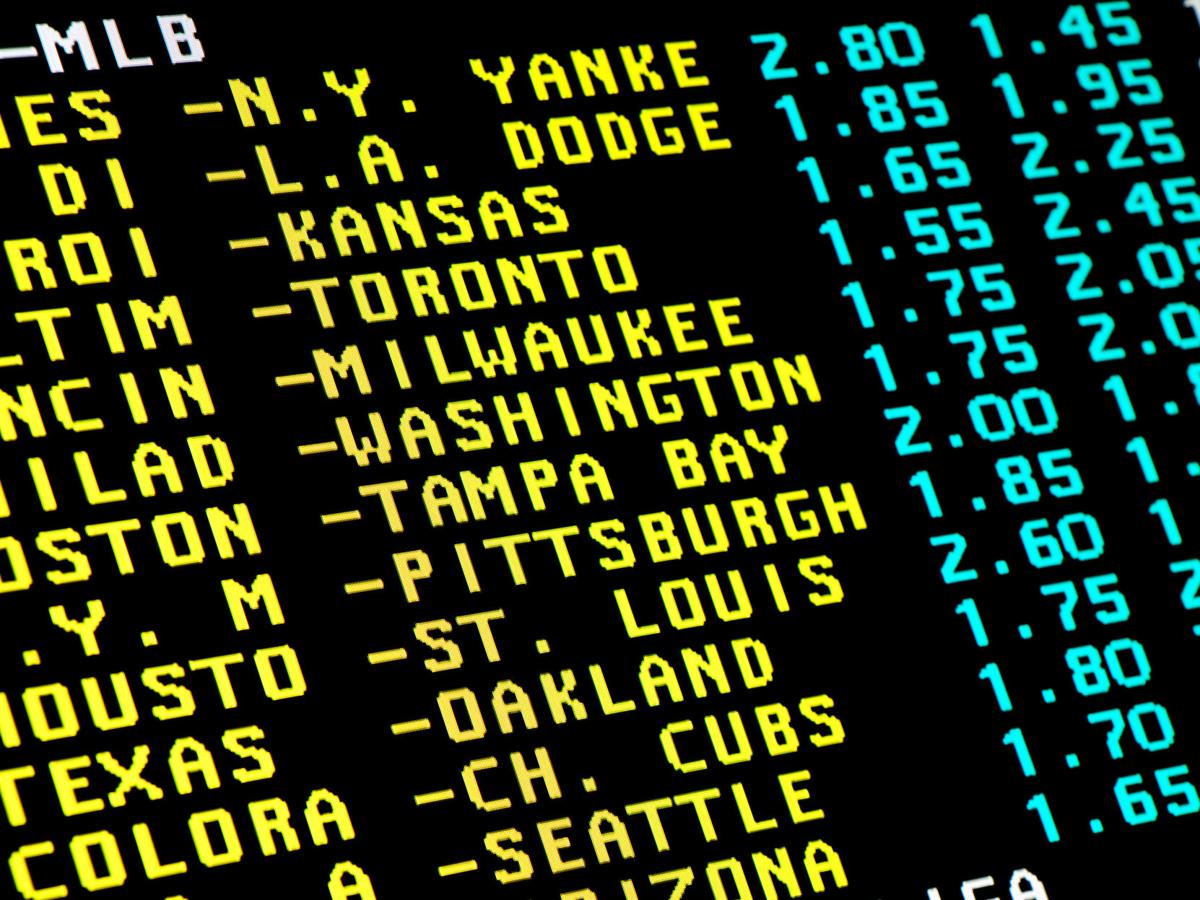 Lyndon Scheveck, who said he represents the Arete Group, said his group would sue if the Lottery did not change the proposed rules. Scheveck described the Arete Group as a group of investors. The group is registered as a limited liability company with the state under Scheveck's name.
"Not once in that bill does it state that you need a liquor license," Scheveck said Monday at the hearing, referencing the bill that passed the state Legislature in July to legalize sports wagering. "They're trying to add a requirement that wasn't even in the bill."
In the proposed rule, the Lottery said there was testimony on the bill that requested sports wagering be allowed in taverns only, and after that the bill was amended to require a gambling operators license to offer sports betting.
The Lottery wrote that the rule is an attempt to clarify that part of the law further. The Lottery said by keeping sports wagering in bars, taverns and restaurants, the Lottery "will ensure a sufficient number of locations to offer sports wagering and help limit any adverse impacts of an overabundance of locations." Alcoholic beverage licenses are distributed based on population.
Scheveck said he thinks the law was clear that the intent was to require a gambling operators license only, not an alcohol license.
John Iverson, with the Montana Tavern Association, spoke in support of the proposed rules Monday and said the plan all along was to put sports gaming in bars, taverns and restaurants.
"We believe the proposed rules clearly and correctly align with legislative intent," Iverson said.
A memo on the rules, prepared for a legislative committee set to meet Tuesday to review the rules, notes a "potential legal issue with the Commission's proposal to require an alcohol license to be eligible to be a sports wagering location." The memo says that "the legislation that authorized sports betting does not mention or appear to require an alcohol license for a sports wagering facility." 
A representative for the Montana Lottery said it appreciates the public comment and welcomes more.
"Public input is part of how we do business and we think it makes a better product," the spokesperson said.
The Montana Lottery Commission, which is set to meet Nov. 21 to discuss the rules, has the final say about their contents.
It's possible the state can start offering sports wagering by the end of the year in up to 1,400 locations, though the Lottery has emphasized that timeline is dependent on factors including the rules review process and public comment.
Get Government & Politics updates in your inbox!
Stay up-to-date on the latest in local and national government and political topics with our newsletter.