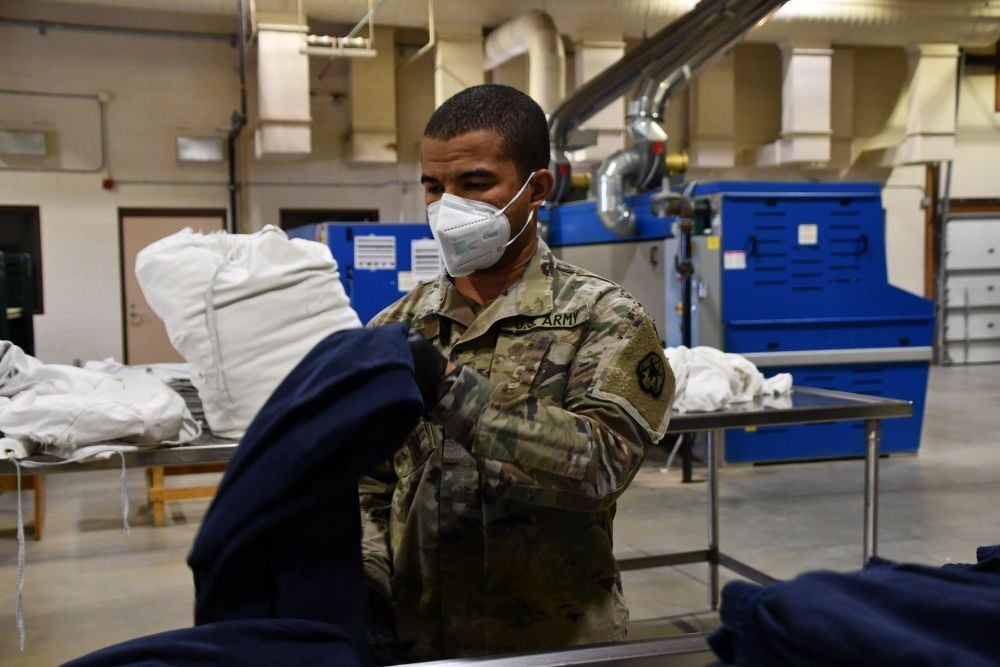 The Montana Army National Guard on Wednesday withdrew from Montana State Prison after completing its extended mission to assist where COVID-19 had disposed a growing number of staff. 
Nine national guard soldiers contracted the virus during the mission, according to Major Dan Bushnell. The mission began Oct. 26, about two weeks after confirmed cases began festering at the prison, which holds roughly 1,400 prisoners outside of Deer Lodge. Soldiers who tested positive were immediately pulled off the effort and sent home for treatment or to the barracks at Fort Harrison in Helena, Bushnell said Wednesday. 
The guard's role over the past four weeks has been assisting staff in duties that required little inmate interaction, including laundry and inmate head counts, as well as food preparation and delivery. Some soldiers voted from computers while at the prison. The mission was initially scheduled to end on Nov. 8. Bushnell said the Montana Department of Corrections requested further assistance on Nov. 6, so 40 of the 66 soldiers initially deployed stayed on site through 6:15 a.m. Wednesday.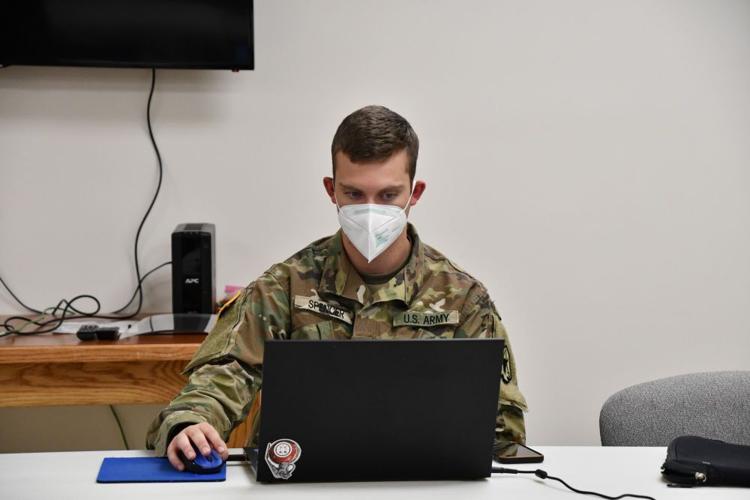 "We were happy and proud to help them in their time of need," Bushnell said. "That's what we do, and we are very proud to be able to do it."
Montana Department of Corrections spokeswoman Carolynn Bright said Wednesday the staffing levels at the prison continue to be affected by COVID-19.
"However, many staff members who had tested positive for the virus and who had been identified as close contacts are returning to work, and the number of new cases and close contacts is decreasing," Bright said. "This is allowing operations to normalize without the added support from the MTANG."
Between Oct. 5 and Nov. 14, the department tested 1,400 inmates with 346 positive results, for a positivity rate of roughly 25%, according to Bright. She was not able to confirm the number of active cases by press time on Wednesday. 
On Monday, the department reported cumulative cases have reached 346 inmates and 136 staff since the outbreak touched off at Montana State Prison in October. The prison had seen 166 confirmed cases among inmates and 61 cases among staff when the national guard arrived on Oct. 27. Two inmates, age 70 and 57, have died from COVID-19 complications. 
"The DOC and MSP are extremely thankful for the assistance provided by members of the Montana Army National Guard for the past several weeks," Montana State Prison Warden Jim Salmonsen said in an emailed statement on Wednesday. "Having these men and women on site at MSP to help out operationally in the laundry, food service area, infirmary and more made it possible for our staff to dedicate their time to managing additional duties related to the outbreak."
Concerned about COVID-19?
Sign up now to get the most recent coronavirus headlines and other important local and national news sent to your email inbox daily.