As Senate leaders scrambled to address sexual assault allegations against U.S. Supreme Court nominee Brett Kavanaugh, Montana's delegation called for a thorough investigation.
Sens. Jon Tester, a Democrat, and Republican Steve Daines called for giving Kavanaugh's accuser a fair hearing. Daines, though, faulted Democrats for not coming forward sooner with allegations of sexual assault against Kavanaugh. The nominee's accuser had first approached a Democrat on the Senate Judiciary Committee at July's end.
Both Daines and Montana Republican Rep. Greg Gianforte were early supporters of Kavanaugh's.
Kavanaugh, President Donald Trump's second nominee to the high court, has been accused of sexually assaulting a woman 30 years ago when he was a Maryland teenager. Christine Blasey Ford went public with her allegation Sunday. Ford told the Washington Post that Kavanaugh pinned her to a bed, groped her and tried to peel off her clothes when they were teens. Ford said when she tried to scream Kavanaugh covered her mouth. She said she fought her way out of the room after a second boy piled on.
The Senate Judiciary Committee announced late Monday that it would hold a public hearing Sept. 24 to take testimony from both Ford and Kavanaugh. It had been expected to vote this Thursday on moving Kavanaugh's nomination to the full Senate.
President Trump also called Monday for a "full process" for his nominee, whom he stands by.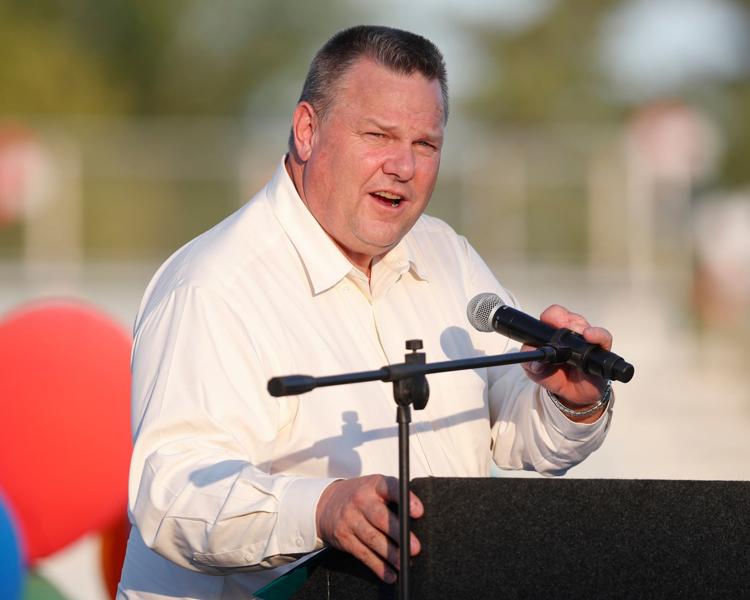 "I agree with my colleagues on both sides of the aisle that we need to get the facts about these serious allegations," Tester said. "I take my constitutional duty to screen Supreme Court nominees very seriously, and I'll keep trying to get a meeting with Judge Kavanaugh to ask him tough questions about this lifetime appointment."
Ford, now a psychology professor at a California university, told the Washington Post she is willing to testify before the Senate Judiciary Committee. Tester would welcome the testimony, said Marnee Banks, the senator's communications director.
"These allegations, along with Judge Kavanaugh's record on government surveillance and women's access to health care are among the issues that will impact Jon's decision," Banks said. "Jon has heard from thousands of Montanans about this nomination, and a majority of them oppose him."
Tester continues to request a face-to-face meeting with Kavanaugh. The senator and the White House were unable to agree on a meeting date in the weeks leading up to confirmation proceedings. The White House hasn't offered a meeting date since, Banks said. 
Montana's Republican U.S. Sen. Steve Daines accused Democrats of sitting on Ford's accusation, waiting to release it until it had the most political impact.
"Dr. Ford and Judge Kavanaugh must both be heard to get to the bottom of these allegations. We must let the committee do its job," Daines said. "It deeply concerns me that Senate Democrats sat on this information for so long and waited to the eve of a Committee vote — a politically opportune time — to bring this to light."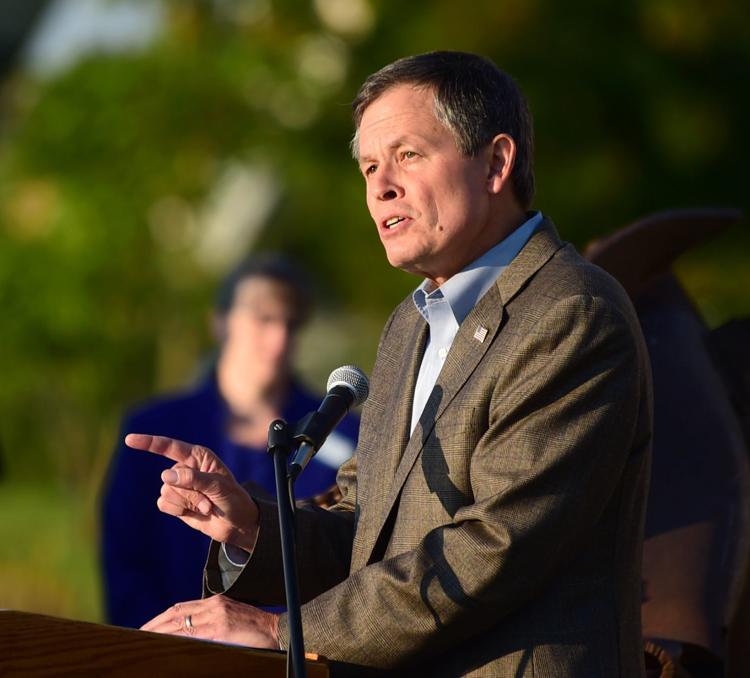 Constituents have contacted Daines' office regularly about Kavanaugh since President Trump made the nomination July 9. Most of those constituents support the nominee.
"Montanans strongly support President Trump and want to see his nominees confirmed to the courts," said Katie Schoettler, Daines' press secretary.
Daines continues his Kavanaugh support, which was declared the day the nomination was announced.
Montana's congressional Republicans have been early supporters of Kavanaugh, while Tester has said he would let the confirmation process play out before deciding whether to confirm.
Given that Kavanaugh was earlier easily confirmed to the U.S. Court of Appeals for the District of Columbia, Montana's lone Rep. Greg Gianforte in July urged the Senate to "avoid political games, sideshows, and stunts and confirm Judge Kavanaugh."
Gianforte on Monday called on the Senate to give Ford a chance to testify, the same request made by Sen. Charles Grassley, R-Iowa, Judiciary Committee chairman and White House Counselor Kellyanne Conway.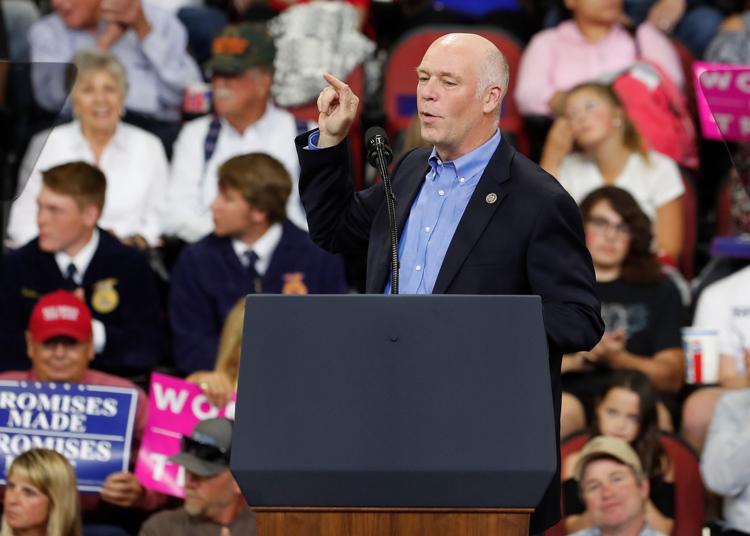 "The allegation from 35 years ago doesn't match what we've come to know about Judge Kavanaugh from his colleagues and friends, some of whom have known him since his childhood," said Travis Hall, the congressman's communications director. "Like Chairman Grassley and Kellyanne Conway, Greg thinks Dr. Ford deserves to be heard. Greg continues to urge Senate Democrats to avoid the political games and showmanship that have been on full display since President Trump nominated Judge Kavanaugh, particularly during his recent confirmation hearing."
Senate Republicans put Kavanaugh on track for confirmation before the 2018 midterm elections Nov. 6. The confirmation has been a political issue in Tester's re-election bid, made so in Montana visits by President Trump and Vice President Mike Pence. In campaign ads, Tester's Republican challenger, State Auditor Matt Rosendale, has accused Tester of disagreeing with Trump on the presidents' top priorities, including Kavanaugh's confirmation.
Rosendale echoed Daines in blaming Democrats for not coming forward earlier with Ford's allegation. Ford first contacted Sen. Dianne Feinstein, D-Calif., on July 30.
"Matt agrees with President Trump that we should have a full process and hear from both Judge Kavanaugh and Dr. Ford. This is a serious accusation, which is why it remains deeply concerning that Dianne Feinstein and Senate Democrats sat on this information for so long and then leaked it at their convenience, right before an important vote," said Shane Scanlon, a Rosendale campaign spokesman.
Democrat Kathleen Williams, who is challenging Gianforte for U.S. House, told the Great Falls Tribune in July that the Senate should take its time with Kavanaugh's confirmation. Kavanaugh has been viewed by Democrats as a threat to abortion rights. Williams said she would fight for the right of Montana women to make health care decisions without government interference.
Monday, she agreed with President Trump, who called for thorough consideration of Ford's account.
"I agree with President Trump that there should be a full process to examine this disturbing allegation," Williams said. "Instead of rushing into a lifetime appointment, I hope the Senate takes its job seriously to fully vet this nominee."
Get Election 2020 & Politics updates in your inbox!
Keep up on the latest in national and local politics as Election 2020 comes into focus.