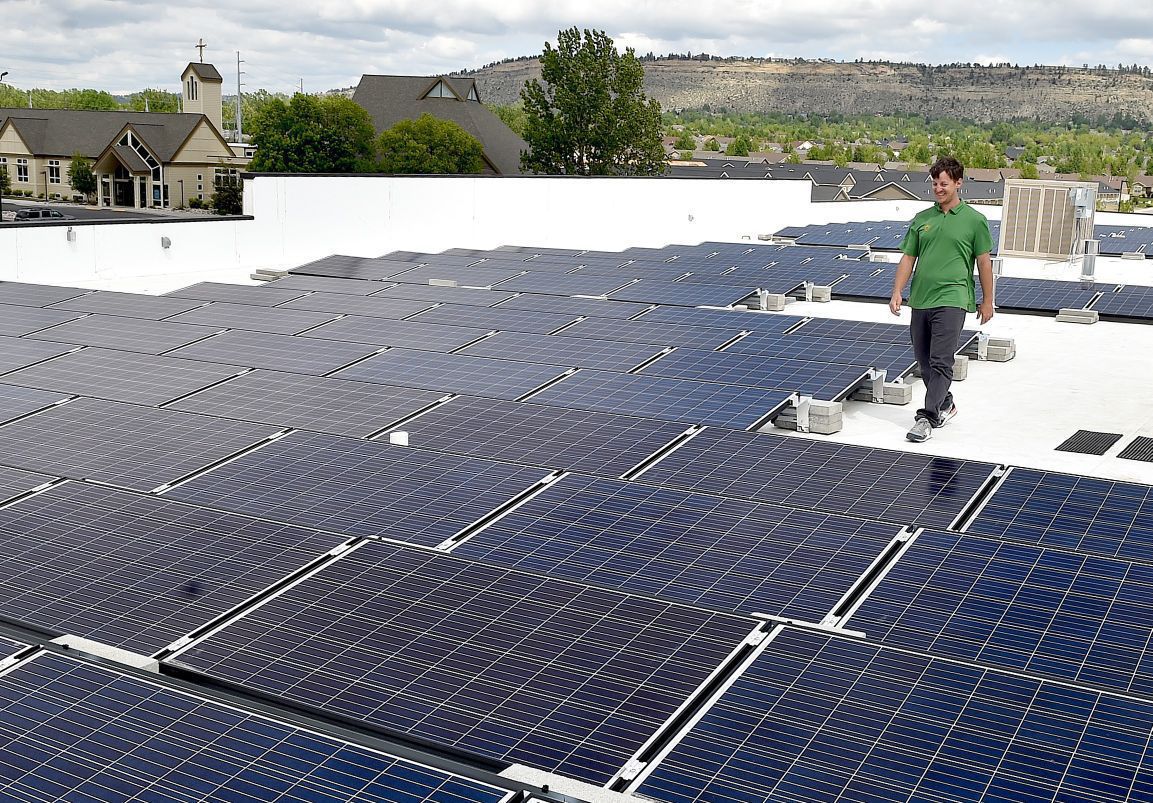 Montana's new terms for small solar projects might have been knowingly set to discourage development, based on a conversation caught last week on a hot mic.
Speaking with staff during a mid-session break, Public Service Commissioner Bob Lake acknowledged that cuts made that morning to rates and contracts offered to small renewable energy projects are likely deep enough to kill future development. By federal law, the commission's actions were supposed to promote renewable energy.
At issue are the PSC's actions last Thursday to reset the rates and contracts for qualifying renewable energy projects up to 3 megawatts in size. Each project is large enough to power several hundred homes. States are required to set a price and contract lengths to promote alternative energy resources under the Public Utility Regulatory Policies Act, or PURPA, which has been on the books since the energy crisis of the 1970s.
The PSC effectively cut contract lengths from 25 years to five with an option to negotiate rates for five more. Those shorter contracts, solar advocates say, are too short to secure financing. Rates utilities are expected to pay for the power were cut 40 percent.
Whether the new terms went too far came up during an accidentally recorded conversation between Lake and PSC Rate Analyst Neil Templeton, who pointed out that the new terms are unworkable for qualifying facilities, also known as "QFs." The rates are too low, Templeton said, and the contract lengths, a minimum five years, possibly turning into 10 if new rates can be set midterm, are too short.
"Just dropping the rate that much probably took care of the whole thing," Templeton says on the recording, on which there's some debate about whether the contracts should be considered 5 years or 10 years.
"Well," replies Lake, "the 10-year might do it if the price doesn't. And at this low price, I can't imagine anyone getting into it.
"So, it becomes a totally moot point because just dropping the rate that much probably took care of the whole thing."
It's the contract talk that piqued the interest of attorney Jenny Harbine, who represents Vote Solar and the Montana Environmental Information Center. Setting a contract that's unworkable for the small renewable energy projects violates PURPA, Harbine said on Monday. Harbine plans to file a motion to get the PSC to reconsider. If that doesn't work, Harbine's clients might be filing a complaint against the PSC for the second time in a year with the Federal Energy Regulatory Commission.
FERC enforces Public Utility Regulatory Policies Act. The regulator ruled against the PSC last year after state agency obliged a major utility and pulled the plug on guaranteed rates for small solar projects. The utility, NorthWestern Energy, said it had more solar projects wanting to hook up than the utility had need for. NorthWestern didn't want to play by PURPA terms, which set a price nearly double the market rate for power.
Lake said Monday that the new terms for qualifying facilities were probably unfavorable to developing small renewable energy projects in the future, but there's no expectation the PSC prop up renewable energy development with favorable contracts and rates.
"No. We don't have an obligation to assure they make money. We just don't have that," Lake said. "I would expect a reconsideration motion on some parts of this."
The commission was concerned about locking NorthWestern into rates for QF power that by contract's end, might prove to be higher than market price. NorthWestern passes those prices on to customers. The PSC indicated it didn't want consumers to pay above market prices for energy, something consumers already do as NorthWestern passes down much of its purchase price for hydroelectric dams along the Columbia and Missouri river drainages.
The PSC also included future NorthWestern Energy contract lengths in its decision last week. If renewable energy advocates don't petition for consideration, NorthWestern is likely to.