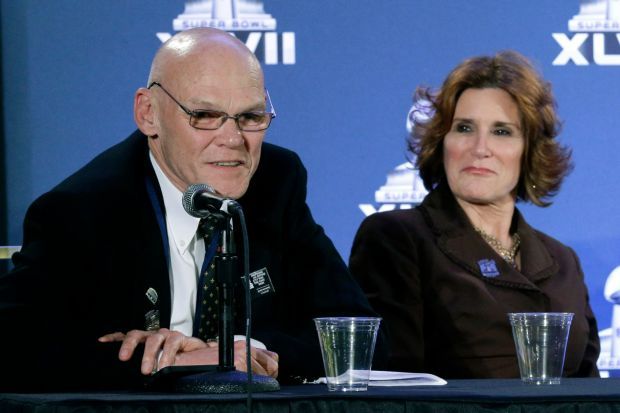 HELENA — Prominent political consultant James Carville will be the featured speaker at the Montana Democratic Party's annual Mansfield-Metcalf Celebration Dinner in Helena on March 7.
"James Carville is a world-renowned political mind, and his work on Bill Clinton's 1992 insurgent campaign is legendary," said Montana Democratic Party Chair Jim Larson of Billings. "This is a unique opportunity to hear from someone with sharp wit, unique insight and unmatched political experience. We are excited to welcome him to Big Sky Country."
Carville was the campaign manager for Clinton when he unseated President George H.W. Bush in 1992. Prior to that, Carville managed successful campaigns for Democratic candidates for governor and U.S. Senate in several states.
His work, along with that of George Stephanopoulos, in the Clinton campaign headquarters in Little Rock, Ark., was featured in an Academy Award-winning documentary "The War Room."
In recent years, Carville has not been a paid political consultant for any domestic politicians or candidates for office. Instead, he has focused on campaigns in more than 23 countries around the globe, from South America to Europe to Africa and most recently Asia.
Carville also is a best-selling author, actor, producer, talk-show host, speaker and restaurateur.
With his wife, Mary Matalin, who worked as a consultant to George H.W. Bush and later President George W. Bush, Carville wrote, "All's Fair: Love, War and Running for President" and more recently, "Love and War: Twenty Years, Three Presidents, Two Daughters and One Louisiana Home." Carville also has a number of other books.
He and pollster Stanley Greenberg founded Democracy Corps, an independent, nonprofit polling organization dedicated to making government more responsive to the American people.
Carville now is a contributor to "This Week" with Stephanopoulos and is a political commentator with Fox News. Carville also serves as a professor of practice at Tulane University in New Orleans, where he lives with Matalin and their two daughters.
The Mansfield-Metcalf dinner honors the late U.S. Sens. Mike Mansfield and Lee Metcalf. It begins at 6 p.m. at the Lewis and Clark County Fairgrounds.
Democratic statewide elected officials will be honored at the event.