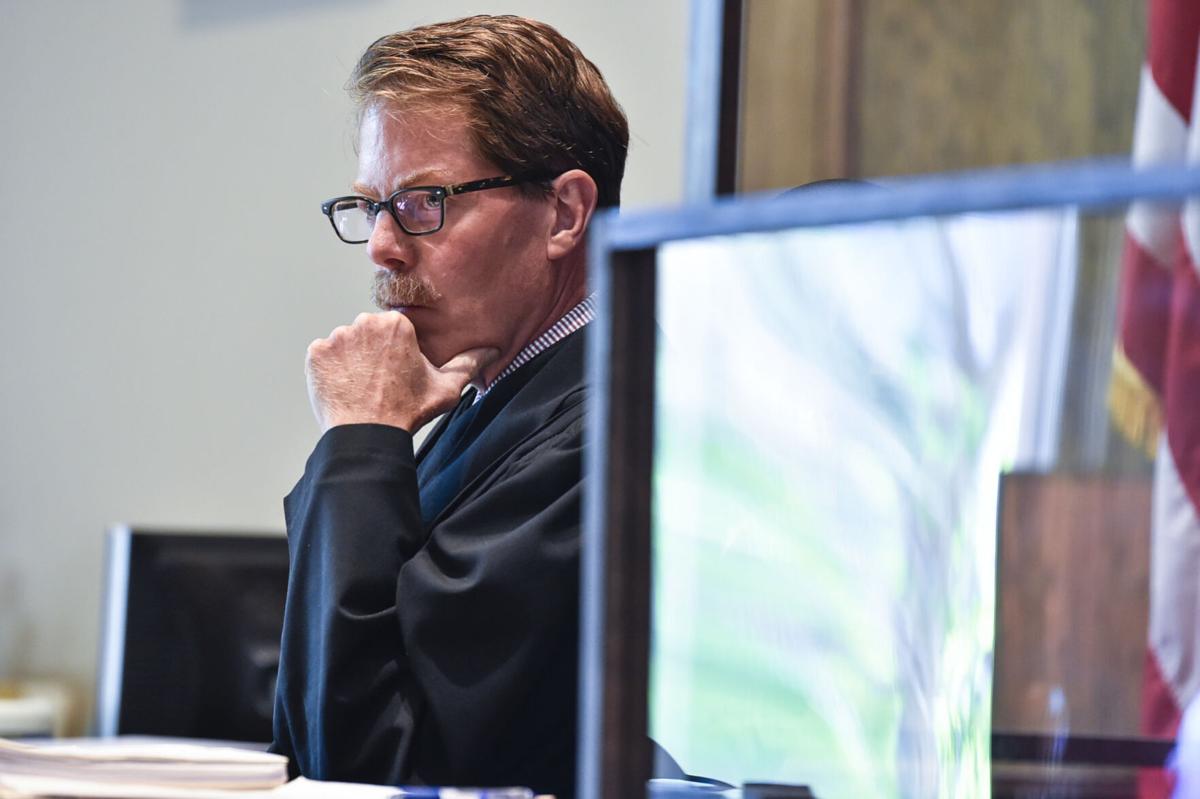 A district court judge Monday said he will grant a motion delaying sections in a new law plaintiffs argue could wreak havoc in the judicial system. 
Judge Mike Menahan said he would issue the order to that effect in the coming days after hearing arguments in Lewis and Clark County District Court. The provisions of the new law had been set to take effect Thursday.
One of the new policies at issue bans politicking in certain areas of college campuses. The other requires a judge to recuse themselves from a case if their campaigns for office received at least of half of the maximum individual contribution from a lawyer working on the case or involved party during the previous six years.
Colin Stephens, president of the Montana Association of Criminal Defense Lawyers, said the second provision has already generated some confusion. In one judicial district, a judge who has been presiding over one of Stephens' cases for two years appears to be under the impression that the recusal can be waived by the prosecutors, though Stephens doesn't read the new law that way.
Stephens also said the campaign contribution provision could scramble a number of his cases. In Gallatin County District Court, Stephens represents a client in a dependency and neglect case related to a death penalty case before Judge Peter Ohman. Stephens had planned on donating to Ohman's re-election, but with the new law, Ohman's recusal would complicate his case and his client's life.
"If Judge Ohman had to leave that case, it would be a dumpster fire," Stephens said. 
Assistant Attorney General Aislinn Brown, representing the state in the matter, argued the plaintiffs had not met the burden of showing irreparable harm done if the sections of SB 319 were to take effect Thursday. She dismissed concerns of a mass recusal of judges who had received campaign contributions from attorneys in their district, saying the new law only applied to cases that were filed on or after July 1. 
"They can still donate to judges if they are concerned about this provision, they'll just need to limit it to under $90," Brown said, pointing to state law allowing substitution of judges as another remedy. " … This is no different from the many ways in which we as a society must adjust our behavior to reflect the law."
Plaintiff attorney Raph Graybill pointed to the fashion in which the bill was passed, where the two policies in question were tacked on during a legislative conference committee, without the opportunity for public input. Earlier in the hearing, Stephens said his organization would have lobbied against this bill if there was the opportunity to do so.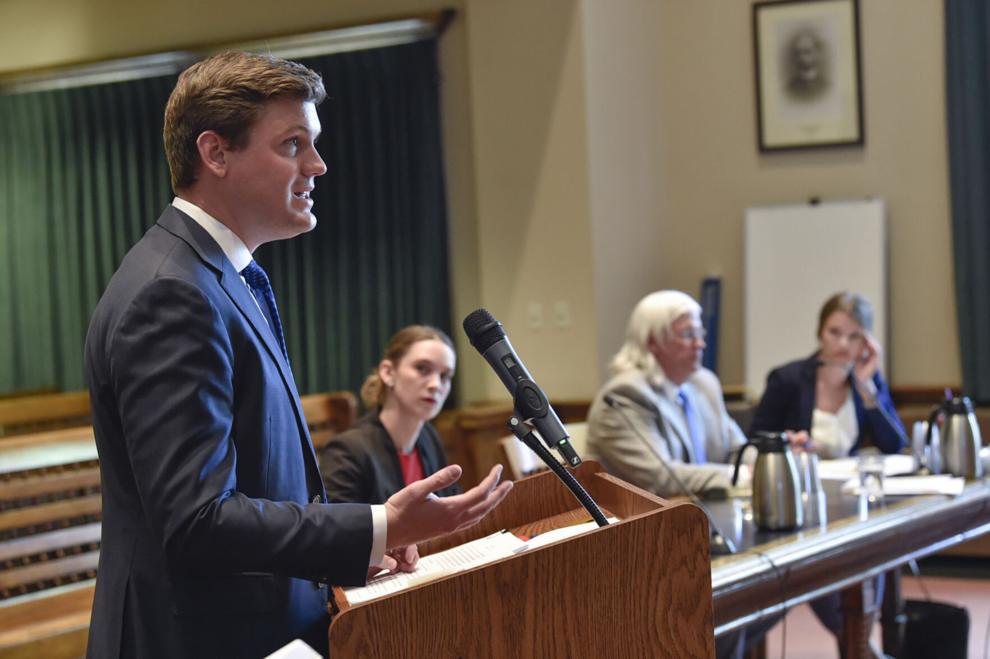 "These provisions were bolted on in a hearing with no public comment, 24 hours before the Legislature went home," Graybill said. "The people with power made all the decisions, and our constitution prevents that from happening."
Menahan said his forthcoming order would grant the plaintiff's request for a preliminary injunction, but only for the two sections argued on Monday, while the remainder of SB 319 would become law Thursday. Other changes made under the bill include allowing joint fundraising committees.