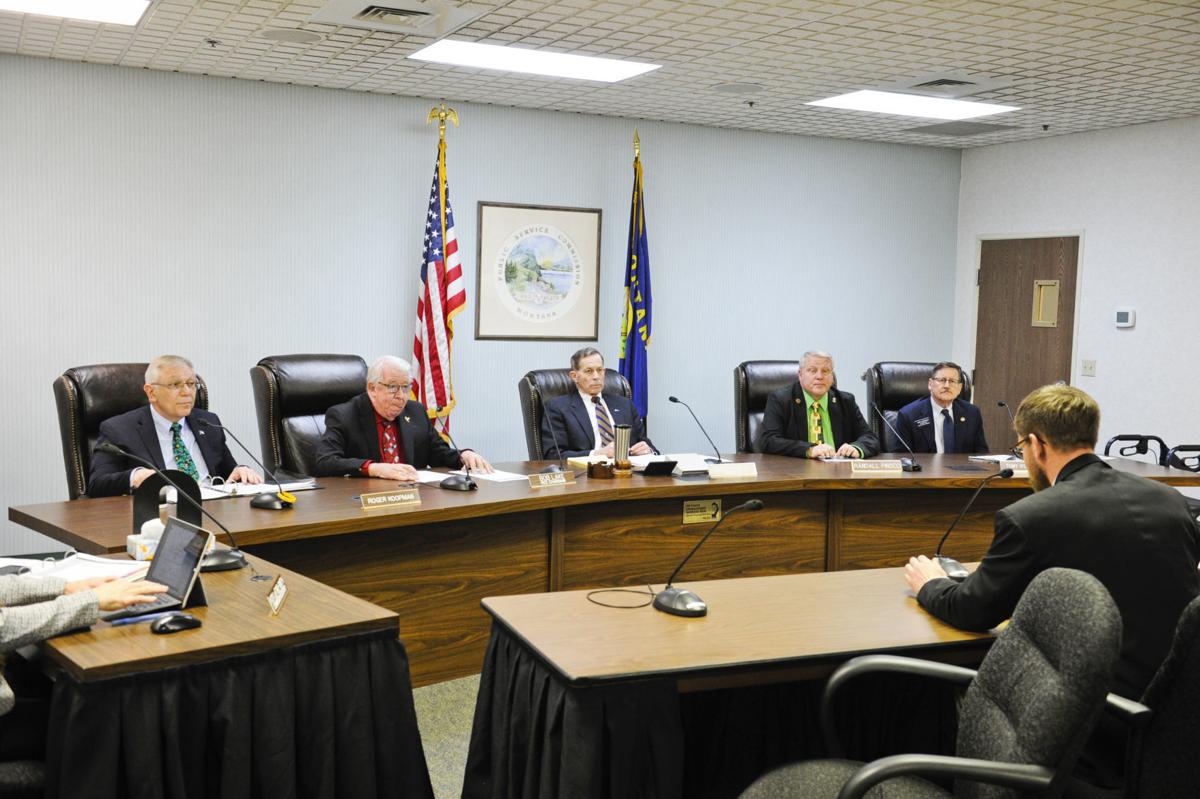 A $2.5 million damage claim has been filed against members of the Montana Public Service Commission, and staff members, by exiting Commissioner Roger Koopman, the target of an email spying scheme and phony police investigation.
The Montana Department of Administration confirmed receiving the complaint Tuesday, but declined to release the public document before reviewing it for privacy issues. Included with the 16-page complaint were 125 pages of exhibits.
Much of the complaint stemmed from issues previously disclosed to Lee Montana Newspapers by court order after the PSC sued the newspaper rather than hand over public documents. Koopman's attorney Chris Gallus confirmed the main subjects of the damage claim and Lee Montana's earlier investigative work are the same.
"It's an invasion of privacy, it's defamation, it's retaliation. There is what we think is official misconduct and other complicit behaviors in terms of legal violations, policy violations and procedures that were established to protect people from this kind of thing," Gallus said.
Documents released by order of Lewis and Clark District Court Judge Mike Menahan in September revealed that Koopman was the target of spying, embarrassing email leaks, and trumped-up claims that led to a police investigations that went nowhere. Many of the plots involved fellow Republican Commissioner Randy Pinocci, the commission's communications director, Drew Zinecker and Mandi Hinman, the office administrator.
In a legal notice, Koopman, his wife, Ann, and daughter Mary Ann Koopman were identified as claimants. PSC Chairman Bob Lake, former chairman Brad Johnson and the commission as a whole, and the PSC legal department, were listed along with Hinman, Pinocci and Zinecker as engaging in conduct that allegedly harmed the Koopmans.
The PSC is a five-person elected commission that determines how much monopoly utilities are allowed to charge Montanans for electricity and natural gas service, among other things. It's a job with a base salary of $109,000 a year.
Koopman's emails were copied from his personal account and given to a right-wing website where the messages were read aloud. The headline on the website read "Roger Koopman's work email laid bare," and included private conversations between Koopman and family members.
An investigation identified Zinecker as the likely leaker, based on conversations with a third party that said Zinecker had offered him several of the same emails. In a later right-wing blog titled "Terror in Helena! 'I'm afraid that Roger Koopman will bring a gun to work and shoot me, Zinecker and Pinocci paint Koopman as a threat to the office.' " Pinocci contacted The Billings Gazette with the narrative, but the newspaper considered Pinocci's story malicious and did nothing with it.
Later, the Montana Highway Patrol was called to the PSC office to investigate a bogus claim that Koopman had a gun and was a threat to others. Investigators into the PSC shenanigans reported that "the MHP discussed the Feb. 19, 2020, meeting and noted that Mr. Zinecker seemed 'giddy' and 'thrilled' at the prospect of elevating the issue to the point of requiring additional MHP resources at the PSC. They noted that this behavior seemed strange for an individual alleging he felt Commissioner Koopman had created a threatening behavior towards Mr. Zinecker to the point of gun violence."
In response to the months of antics targeting Koopman and others, the commission put Zinecker on a paid leave in the spring, which allowed him to continue receiving his $66,040 a year salary for most of 2020.
Koopman repeatedly sought further action from commissioners, but was rejected. He asked for Pinocci to be censured. For much of the year, Koopman was persona non grata on the commission after objecting to the treatment and asking that something be done about it.
Agriculture, energy and politics reporter Tom Lutey shares his five most memorable stories of 2020
Billings Gazette agriculture and politics reporter Tom Lutey shares some of his most memorable stories from 2020.
It's been a newsy year, but drawing from the more than 200 articles I've written in the past 12 months, these five touch on larger themes.
The first, "Coronavirus threatens Montana's already struggling cattle market," was an early warning sign about the unexpected ways the pandemic was about to clobber our economy. Just a few weeks later, there were 45,000 fewer jobs in Montana.
The second article, "Unemployment escalation has been extraordinary in Montana," was the only article I've seen that didn't just report the number of unemployment claims processed, but touched on the failure of an overloaded system.
It's easy to get caught up in the data government offers, in this case the 76,042 unemployment claims processed in the first 21 days of the pandemic in Montana. There had been less than 14,000 in February. Equally important is the data you have to ask for. During that same three weeks, there were 1.042 million calls to Montana's unemployment phone line, most of which went unanswered.
The third article, "Postal delays spark concerns about service, mail ballot elections," was an enterprise Sunday piece sparked by increasing delays in the mail. My own pharmacy shipments were taking 12 days to arrive. My wife's mail was being dropped off in Edgar, a little town about 40 miles from where we live. Speaking with postal workers, I learned they were being ordered to leave mail behind, that the dysfunction we experienced resulted from a directive from a new postmaster.
A week after that first article, we were learning about mail sorting machines being dismantled and the removal of letter drop boxes, all of which could make voting by mail more difficult.
The fourth article, "Bullying, spying and harassment revealed in Montana PSC documents," stems from some watchdog reporting earlier in the year that resulted in a request for information that was clearly public. Rather than produce the information, the Montana Public Service Commission sued us. After several months, the court ruled in our favor. It was one of four taxpayer-funded lawsuits initiated by the PSC that it lost in 2020.
The fifth article, "Colstrip sale falls apart amid strong opposition" was a late-breaking story that required some careful explanation. The sale of a 25% share of Colstrip Unit 4 had dominated Montana's energy politics for nearly two years. The sale had big implications for Montana customers of NorthWestern Energy, which wanted to buy a larger share of Colstrip. Likewise, Puget Sound Energy customers had a lot on the line, as did the workers at the power plant and servicing mine. Very few people spoke in favor of the transaction before it collapsed.