State lawmakers called the unprofessionalism at Montana's Public Service Commission a betrayal of public trust Monday as they reviewed a financial audit showing a lack of control at the agency.
Members of the Legislative Audit Committee asked probing questions of PSC Chairman James Brown for more than an hour, trying to get to the bottom of why the department seems so broken.
"It's an unfortunate display of what I would call government irresponsibility and the government not being accountable to its citizens," said Sen. Jason Ellsworth, a Hamilton Republican. "I'm embarrassed by that, as I think you are, as the chair."
Legislative auditors, had cited lax spending practices at the PSC and cited falsified documentation for why there wasn't enough credible information to assess the department's finances. They estimated the PSC books were off as much as $100,000 over two years ending June 30, 2020, during which debts went unpaid and revenue uncollected. Disregard for financial control started with the commission and upper management, the auditors said.
The PSC is an elected, five-member, quasi-judicial regulator of monopoly utilities. The all-Republican commission sets the electricity rates for more than 400,000 utility customers in Montana. In cases where customers are captive, meaning they must rely on one business for services like electricity, garbage or water, the commission is supposed to balance customers' right to a reasonable price and reliable service with a utility's right to a rate of return. The job pays $109,000 a year.
Brown, who wasn't elected until months after the audited period, was nonetheless put in the awkward position of answering for the department's poor financial performance. He, too, expressed embarrassment as he unpacked some details left unanswered by the financial audit report published 12 days earlier.
Mandi Hinman, the department's centralized services administrator, has resigned over issues raised in the audit, Brown said. Auditors told the committee that Hinman signed and backdated a form to cover an expense more than 18 months old, which had no supporting evidence. The falsified document, turned over to Brown by a subordinate made auditors question other reports that appeared to have been handled similarly.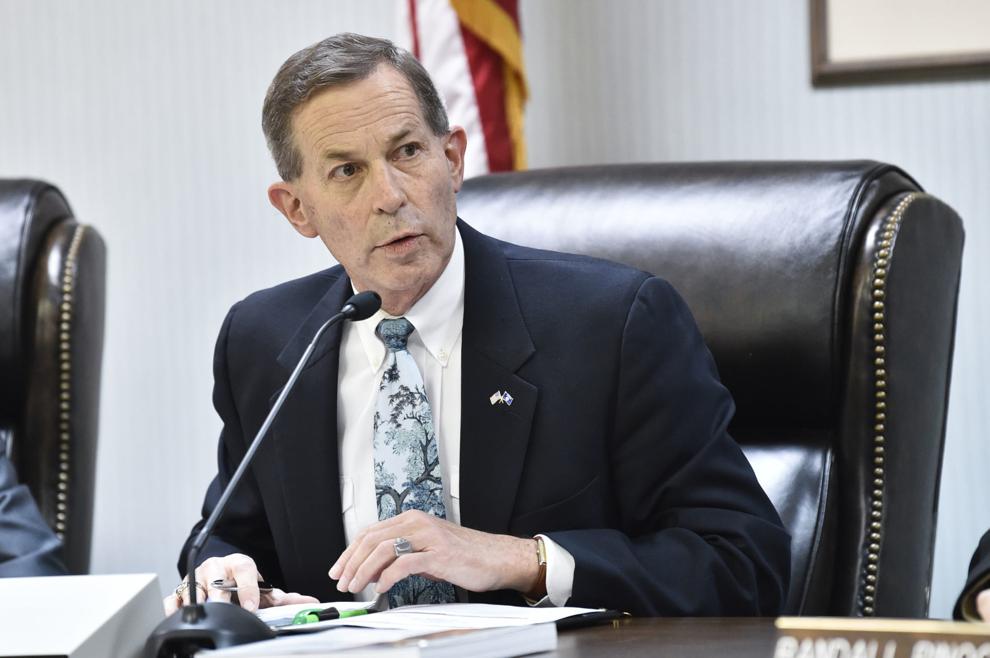 Commissioner Brad Johnson, who was chairman during most of the period audited, was identified as the commissioner who upgraded a Washington D.C. plane flight to "comfort class," a $1,414 charge, while a fellow commissioner flew coach for $515. Johnson was also identified as having booked travel independently using a government credit card and repeatedly using the same airline rather than shopping around for the best deal.
Auditors identified multiple commissioner travel issues in which state policy was disregarded and public money was spent "carelessly, extravagantly, or to no purpose."
Johnson was the only commissioner who didn't attend the Legislative Audit Committee meeting.
Brown said morale among PSC staff is low as a result of the more than two years of embarrassing press about PSC shenanigans. He said that with newly elected Commissioner Jennifer Fielder, he was working to bring professionalism to the department.
"When the latest story came out, I personally sat down with many of the staff, the classified staff, your average state employee, and they're not average they're outstanding, but you understand what the context I'm using, and I apologized to them personally, as chairman," Brown said. "Because you can imagine, staff that's worked at the PSC for 20 years, done an outstanding job for the state of Montana. For them to sit through this and watch this, the last few years, you can you imagine what that does?"
It's been a rough few years for professionalism at the PSC, much of which was confirmed through investigative reporting by Lee Montana Newspapers. During the same period of the legislative audit, a commissioner and exempt staff member spied on another member's emails, releasing the contents to an extreme right-wing website. There were false reports of theft and threats to public safety, as well as documents falsified using Johnson's authorizing chairman's signature without his knowledge.
In 2019, the Legislative Auditor's office investigated Hinman's pay after learning she had received raises of more than $21,000 since 2016. The pay raises were revealed through a public records request by Lee Montana Newspapers. One commissioner, Tony O'Donnell said in 2020 that he thought staff had received pay raises of 5% since his tenure began in 2017. The administrator's raise far exceeded O'Donnell's estimate.
The question Sen. Mary McNally, a Billings Democrat, wanted answered was what commissioners were doing to undo the wasteful spending identified by auditors.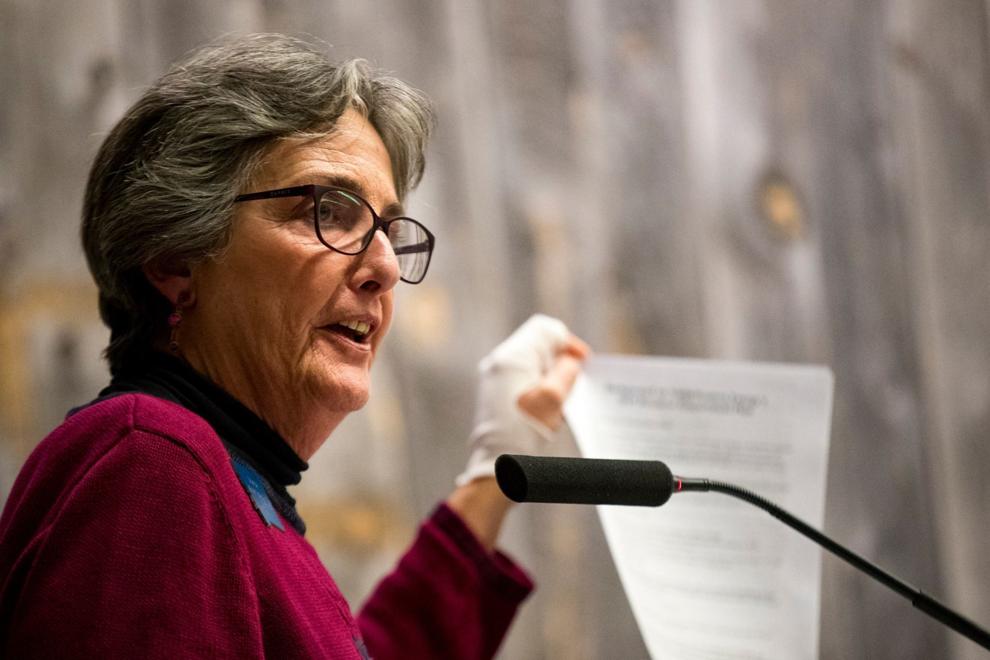 "There's been a pattern for a number of years now, with all sorts of things going on that, most of the press coming out about the PSC has not been positive. So, I think it's really important that what you were saying about the culture and making sure that that's changed," McNally said. "As part of that, I think it's a good start that you were able to accept the resignation, that's a good first step, but I was just curious, are there any other types of changes planned?
"I've read through here and there's, there's a lot of issues around travel. Has anyone volunteered to reimburse the state or the agency for some of the over oversteps in the past, I mean, is there any of that sort of accountability being volunteered?"