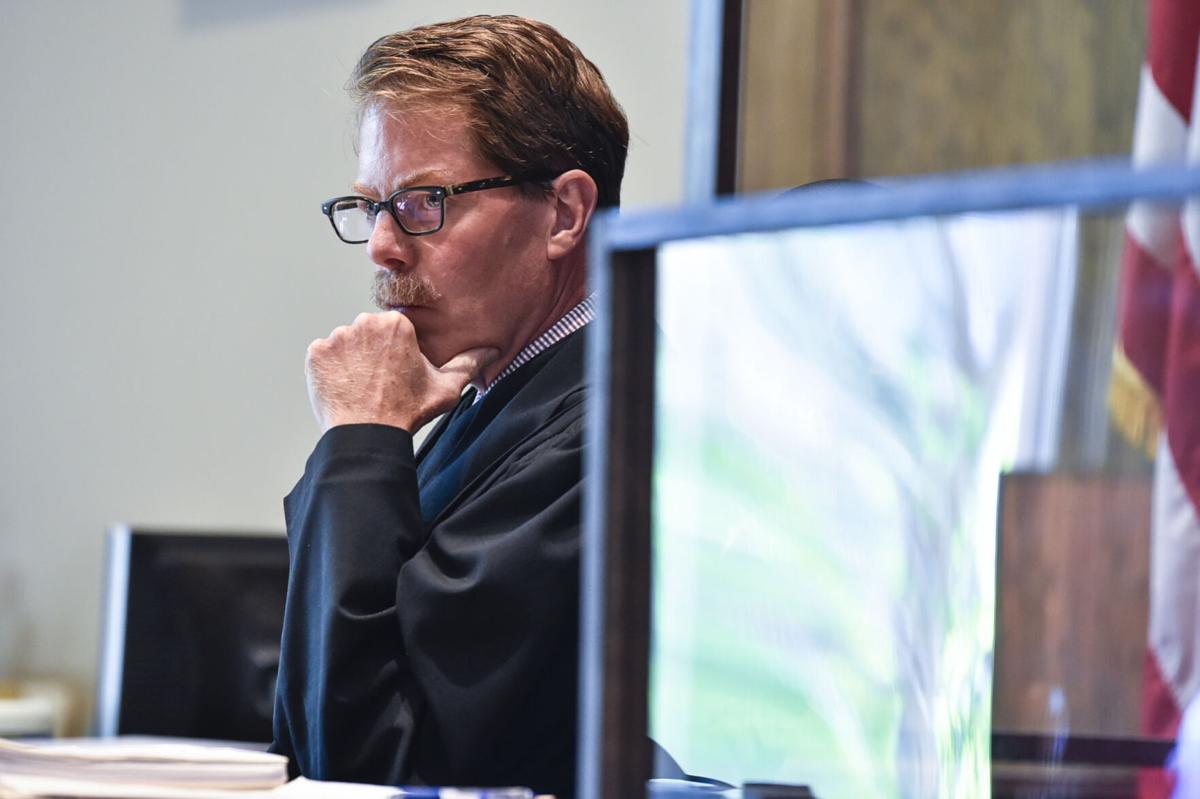 A District Court judge Wednesday denied the state Attorney General's motion to dismiss a lawsuit against a new, multi-functional law, saying the plaintiffs have proven their claims are worth hearing in court. 
Lewis and Clark County District Court Judge Mike Menahan issued the order in a case challenging Senate Bill 319. The bill, which was signed into law in May, largely has two parts: prohibiting groups from political activities on certain parts of college campuses and requiring a judge to recuse themselves from a case if an attorney on that case has donated $90 or more to that judge's campaign in the last six years. 
The plaintiffs, which include the progressive political mobilization group Forward Montana, argue the politicking constraints violate free speech rights. Lewis and Clark County Attorney Leo Gallagher and several Montana attorneys, also listed as plaintiffs, also argue the recusal arrangement would cause serious disruptions in courts across the state. 
The state Attorney General's Office, representing the defendant, Gov. Greg Gianforte, filed a motion to dismiss the case, arguing political groups could still campaign in other areas of campuses. The motion also contended that because SB 319 is not retroactive, the recusal matter wouldn't upend the cases already underway.
Menahan temporarily blocked the law from going into effect after hearing arguments in June. In his order Wednesday, Menahan said Forward Montana's claims were not too vague but "concrete" for the purposes of his ruling. He also disagreed with state lawyers on the recusal matter, writing the allegations include future cases.
The case now moves ahead, along with a raft of legal challenges to laws passed by the Republican-led Legislature earlier this year. With another lawsuit filed Wednesday against a new ban on vaccine requirements for employers and business owners, the tally of lawsuits seeking to strike down new laws has reached 20.