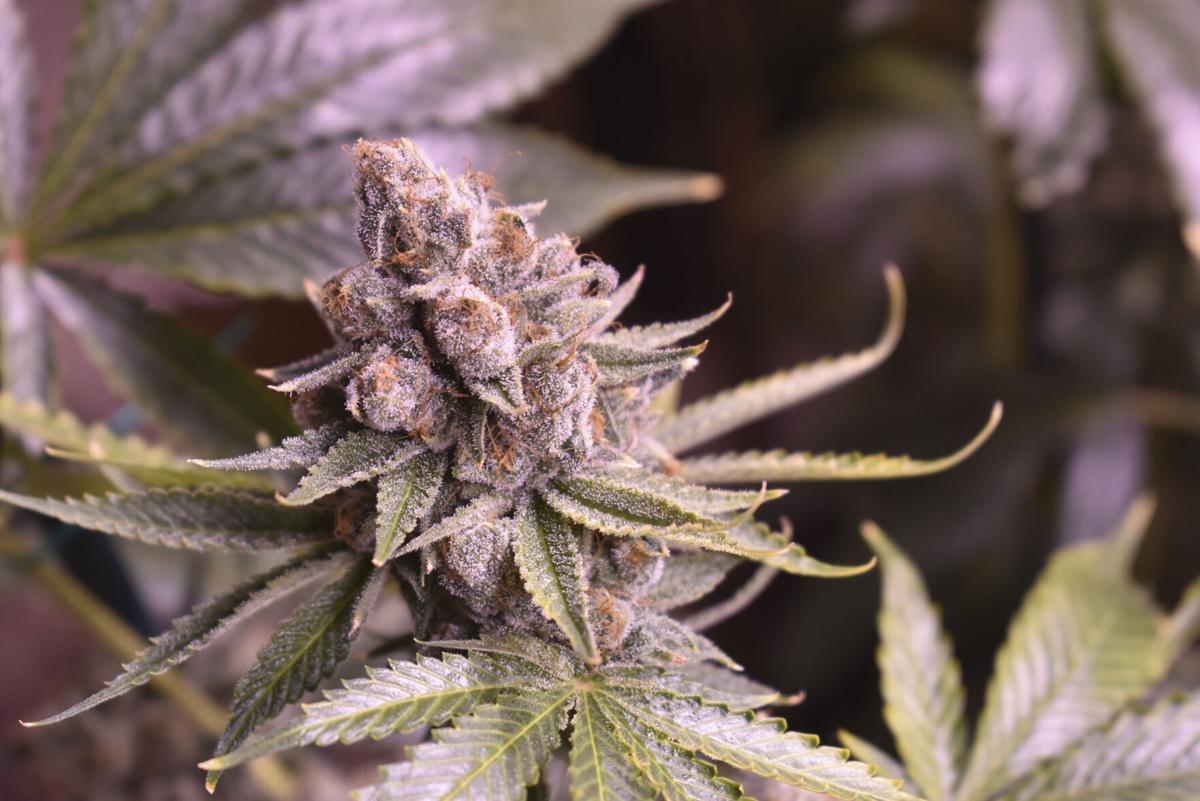 While much is not done yet before cannabis hits the shelves following Montana's vote to approve recreational marijuana use, beginning Jan. 1 it is officially legal to possess, grow and purchase. 
Dispensaries and providers can't apply for a marijuana business license through the Department of Revenue until October, and won't be able to sell cannabis commercially until January 2022. But starting Friday, residents can possess up to 1 ounce of marijuana or 8 grams of concentrates. They'll be able to grow up to four marijuana plants at their homes and transport it freely within the state. On the same date, those with misdemeanor possession convictions will be able to begin the process of expunging the marijuana charge from their records. It wasn't clear Monday how many people are eligible to apply for expungement.
"The big thing is for the most part, with some exceptions, it eliminates marijuana enforcement," Cascade County Attorney Josh Racki said of legalization's effects beginning at the turn of the New Year.
Since Montanans voted to approve Initiative 190 by 57% on Nov. 3, the Montana Department of Justice has been in contact with local county attorneys about those changes in criminal law.
County attorneys like Racki have, in turn, touched base with local law enforcement. Driving under the influence of marijuana is still illegal, as is delivering or distributing marijuana to someone who is under the age of 21. 
"We've talked about it with both the (police) chief and the sheriff about what we're going to do," Racki told the Montana State News Bureau in a phone interview Monday. 
But some questions remain, he said. The ballot initiative included civil fines for certain violations, like $50 for smoking marijuana in public or $250 for growing marijuana somewhere visible from a public place. It's unclear, Racki said, who will enforce such violations or impose those fines. 
"I'm sure it's going to come to a head rather quickly," he said. "I can imagine people aren't going to want people smoking marijuana at a city park where kids are playing. … Like most questions, they come up as they come up and we realize we have a problem." 
Questions like this pile up to a small mountain for the state to resolve before legalization takes its full form, currently scheduled in I-190 as January 2022. The ballot initiative put the Montana Department of Revenue in charge of the recreational marijuana program because of the associated tax revenue, but the department still has to establish administrative rules for cannabis sales and the 2021 Montana Legislature will have the burden of hammering out the fine print from the blueprint laid out in I-190 before the market gets underway. 
With marijuana possession and consumption charges now off the books, Gallatin County Sheriff Brian Gootkin said Monday he'll need to muscle up DUI enforcement. Marijuana DUIs are different from alcohol in that someone driving drunk can be tested on the spot through a blood-alcohol test. Marijuana can remain in someone's system for weeks after consumption, so law enforcement has trained drug recognition experts (DREs) to identify someone who is high.
The Gallatin County Sheriff's Office has 66 sworn officers and only one or two DREs, Gootkin said, so more people will need the training as he expects marijuana use and driving to overlap more often. In Colorado, where recreational marijuana was also legalized in 2012, the number of fatalities in crashes in which drivers tested positive for THC rose from 18 in 2013 to 77 in 2016, according to the National Council of State Legislatures.
"It wasn't as prevalent with medical (marijuana), but it will be now when it's legalized," Gootkin said. "It's just one more thing that we have to deal with and, you know, what the public voted for it and I respect that and we will just adapt."
The passage of I-190 and Constitutional Amendment 118, which enshrined legal marijuana use in the state Constitution, made Montana the 14th state to legalize recreational marijuana. But the Treasure State's approach to cannabis has been moving toward a less punitive arrangement for years.
In 2017, state lawmakers broke marijuana out from other drugs in the criminal drug possession statute, lowered the fines and shortened possible incarceration time following convictions for possession of 60 grams, roughly 2 ounce or less, of marijuana. That same year, lawmakers tweaking the state's medical program set patients up for "untethering," a change in the system that allows patients to shop freely for medical cannabis, rather than register with one provider. Opponents argued in 2017 this change would serve as a precursor to full legalization, although proponents said it was a win for patient access.
And in Missoula, in 2010 the Missoulian reported prosecutors had failed to sit a jury in District Court in a possession case after the potential jurors said they wouldn't convict anyone for being caught with a few buds of marijuana. News of the Montana jury's "revolt" garnered coverage from the New York Times.
But even as lawmakers begin their process in legislating what full legalization will look like next week, those with misdemeanor marijuana convictions can begin the process of having the charges wiped from their records on Jan. 1.
People convicted of an act allowed by I-190 can petition the county attorney's office where they were convicted to begin the process. Prosecutors then review the petition to determine if the person meets the criteria laid out in I-190.
The Montana Supreme Court administrator Beth McLaughlin, who gathers statistics from district courts around the state, said Monday data on marijuana convictions that qualify for expungement through the legalization measure was not immediately available while IT staff was out of the office.
Helena criminal defense attorney Jenny Kaleczyc said she's heard from a handful of clients who want to pursue the expungement process next month.
"It's a good opportunity," Kaleczyc said. "It's overdue, the way we've been dealing with marijuana, and I hate to see these convictions for something that's now essentially legal holding back people from getting a job."
The process will require a learning curve, Kaleczyc added. No two cases will bear the same circumstances, while prosecutors and judges may handle the process differently across the state's 22 judicial districts.
"Every case is different and has unique facts, so you have to look at each one and make sure it fits the criteria," she said. "In some cases, that criteria may be in dispute. We'll find out."
It's unclear yet what part the State Office of the Public Defender will take on the expungement process. Calls to the agency's Central Services Division seeking comment were not returned. 
Tomorrow: Where do officials in the GOP-dominated state government stand on recreational cannabis heading into the 2021 Legislature, and who will have their eye on the new tax revenue stream?