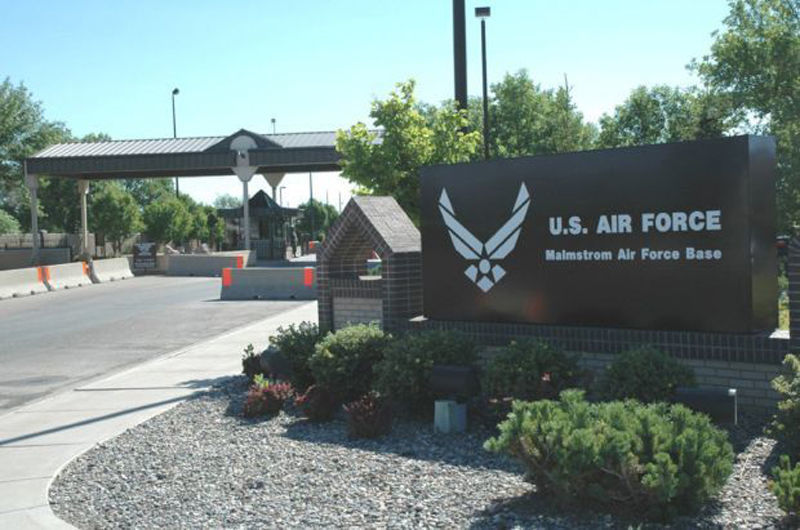 The cases include a man in Gallatin County in his 40s, a woman in Yellowstone County in her 50s, a man in Butte-Silver Bow County in his 50s, and a man in his 50s who received medical care in Lewis and Clark County but lives in Broadwater County. The tests were conducted at the state public health laboratory.
"We've been monitoring this rapidly evolving situation and vigorously preparing for COVID-19 to reach Montana, making today's news unsurprising," Gov. Steve Bullock said in a press release late Friday. "As our public health officials work relentlessly to prevent further spread, I urge all Montanans to continue efforts to plan and follow public health recommendations to take the proper precautions."
Information about the risk of exposure and travel histories of those who have presumptive positive tests was not available late Friday. Local public health offices will work with patients to learn about their movements to understand where they contracted the virus and people with whom they may have come into contact since.
The patients are being isolated and those who came into close contact with them will be monitored for 14 days for fever and respiratory symptoms.
At the federal level, President Donald Trump declared a national emergency Friday, which opens $50 billion in funding to states. Montana's Disaster and Emergency Services (DES) is discussing with the Federal Emergency Management Agency what funding will be available to Montana. Adjutant General Matthew Quinn, who oversees DES, is coordinating a task force Bullock formed earlier this month to manage the state's preparations and response to COVID-19.
The state can also apply for permission from the federal Department of Health and Human Services to waive restrictions related to Medicaid, Medicare and the Children's Health Insurance Program to increase access to care. The governor's office said Friday it's working with front-line providers and public health experts to identify Montana's biggest needs.
Also Friday, Malmstrom Air Force Base in Great Falls declared a public health emergency. Denise Guiao-Corpuz, the Malmstrom public affairs officer, said a test came back negative for a woman who is related to a service member stationed at the base and came in contact with someone who was diagnosed with COVID-19. The woman was kept in isolation until the test came back Friday.
"As of right now we have no confirmed cases," Guiao-Corpuz said. "A lot of this is just because of a culmination of everything that's been going on in surrounding states and within Montana."
Declaring an emergency at Malmstrom lets base leaders do things like close facilities, limit activities, restrict movement, put into place quarantine or isolation and more. It's in effect for 30 days unless it's extended or terminated.
There are about 1,000 COVID-19 tests available in Montana, and testing is ordered at the discretion of a person's health care provider, said Todd Harwell, administrator of the Public Health and Safety Division of the state health department. On Thursday at a press conference announcing the state-level emergency order, Harwell said the state has about 400 open medical-surgical hospital beds, though other types of beds could be adapted to use if needed.
Rich Rasmussen, president and chief executive officer at Montana Hospital Association, said Friday before news of the presumptive positives broke that hospitals and nursing homes around the state have been preparing. That's included communicating with each other, as well as state and federal agencies, to make sure facilities and employees are trained and ready, as well identifying needs and how to meet them. Hospitals submit to the state daily an inventory of their necessary supplies, as well as available beds. Rasmussen said there are waivers the state can explore to increase capacity and that those discussions are ongoing.
Rasmussen said that hospitals in Montana may face challenges with limited emergency medical transportation services. In many parts of the state that work is done by volunteers who are generally older, a population more vulnerable to the virus. It could become difficult for hospitals to move patients around the state if necessary.
"It may be that in one of our urban facilities, they're being tasked with more patients that need to be cared for overnight in the hospital, so how do we free up space within that hospital and we'll look for other locations to place the patient," Rasmussen said.
But the big, spread-out nature of Montana can also be benefit when it comes to the social distancing recommended by the CDC, something Rasmussen emphasized can help manage the distribution of the virus.
"If we can spread this out over time and push down the peaks, we will have enough capacity," Rasmussen said.
The state Legislature has canceled several upcoming meetings and issued guidance to its staff about working remotely. The Department of Labor and Industry also called off two big upcoming events sessions in Missoula and Helena next week. Courts around the state will also follow recommendations from the chief justice of the state Supreme Court to limit exposure. And the Department of Administration has notified state employees about precautions to take and health care access, though there were no formal work-from-home policies or travel restrictions in place before news about the confirmed cases Friday. 
"These discussions are currently occurring and final decisions will be made soon," the governor's office said in an email.
Concerns of the spread of the virus even reached political campaigns. Several candidates for federal, statewide and local office announced Friday they were canceling or postponing campaign events, and the Butte St. Patrick's Day Parade, a can't-miss event for most office-seekers, was called off. One governor candidate, Democrat Whitney Williams, issued a press release Friday calling to move the June primary to a mail-in election. Montanans can vote absentee by mail if they request to, and the Secretary of State's office did not respond to an email late Friday asking if such action was allowable under law or something it was considering.
Bullock on Thursday emphasized the situation is dynamic and the state will constantly be re-assessing its role when it comes to things like closing schools or canceling sporting events. Generally so far in Montana, closures have been made at the local level and by event organizers.
"There certainly could be additional things happening and closures in the future," Bullock said Thursday. He said he could potentially have a role in directing closures, and "under the emergency order, the authorities are there." The governor encouraged event managers to be aware of the situation and for individuals to think about what events they chose to attend.
The state also opened a phone line, email address and website for the public to get more information about the virus in Montana.
The phone line is 1-888-333-0461, the email is covid19info@mt.gov and the website is covid19.mt.gov. The phone line and email will be staffed 8 a.m.-5 p.m. Monday to Friday.