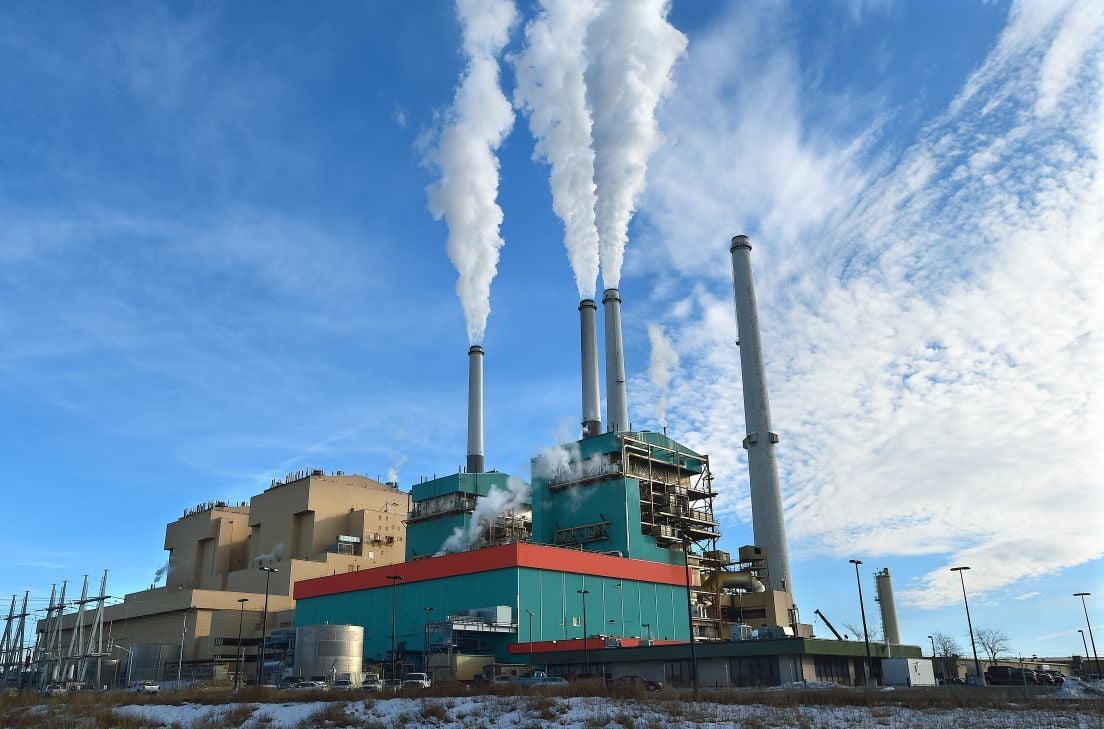 It's official, Montana is attempting to nullify portions of the private contract that has governed Colstrip Power Plant for 40 years.
Gov. Greg Gianforte on Monday signed two laws nullifying portions of the Colstrip Ownership and Operation Agreement. Senate Bill 266 empowers Montana's attorney general to prescribe maintenance at the power plant and issue fines of $100,000 a day to each Colstrip owner who doesn't comply. Senate Bill 265 forces all contract disputes to be settled in Montana, instead of Spokane, Washington, where arbitration has taken place since the creation of Colstrip Units 3 and 4.
The bills passed out of the Legislature with Republican backing and warnings by Democrats and the majority of the power plant's owners that government meddling in private business contracts violates both the 10th Amendment of the U.S. Constitution and the Montana Constitution, the latter stating that "no law impairing the obligation of contracts shall be passed by the Legislature."
The governor's office announced after 5 p.m. that the bills were signed into law. In a tweet, the Republican governor described the new laws as retaliation against Washington clean energy laws that have imposed a ban on coal power. Four of Colstrip's utility owners do business in Washington, where most of the coal-fired power plant's energy is consumed. There is a coal-power ban in Washington that begins at the end of 2025.
"Affordable power generated in Colstrip helped build Seattle's big tech economy, but now woke, overzealous regulators in Washington state are punishing the people of Colstrip with their anti-coal agenda," Gianforte said.
To be clear, it wasn't regulators who imposed the 2025 coal power ban. The 2019 Washington Legislature passed the Clean Energy Transformation Act, which was then signed into law by Democratic Gov. Jay Inslee. The state's utilities are required to transition to non-carbon emitting energy resources by 2045. One of the first steps is an end to servicing Washington customers with coal power by Dec. 31, 2025.
With no Washington use for coal power beyond five years, and a similar Oregon ban on coal power beginning in 2030, Colstrip's utility owners with customers in those states began questioning repairs at the plant. There has been reluctance to spend money on repairs that aren't necessary to keep the plant running beyond 2025.
The contract provision Montana's government intends to nullify states that maintenance decisions at the power plant are decided by a majority vote of the owners. The overwhelming majority of the plant ownership is in Washington and Oregon. Puget Sound Energy is an original power plant owner, dating back to the 1970s. Avista Corp., Portland General Electric and PacifiCorp have been power plant owners since the construction of Colstrip Units 3 and 4 in the early 1980s. Combined, the businesses own 70% of the power plant.
Newcomers Talen Energy and NorthWestern Energy have been power plant owners for less than 12 years. Neither Talen nor NorthWestern face coal-power bans.
Repairs are being done at the power plant. Both units were down at the same time for eight days beginning April 21. Unit 3 has been down since April 13.