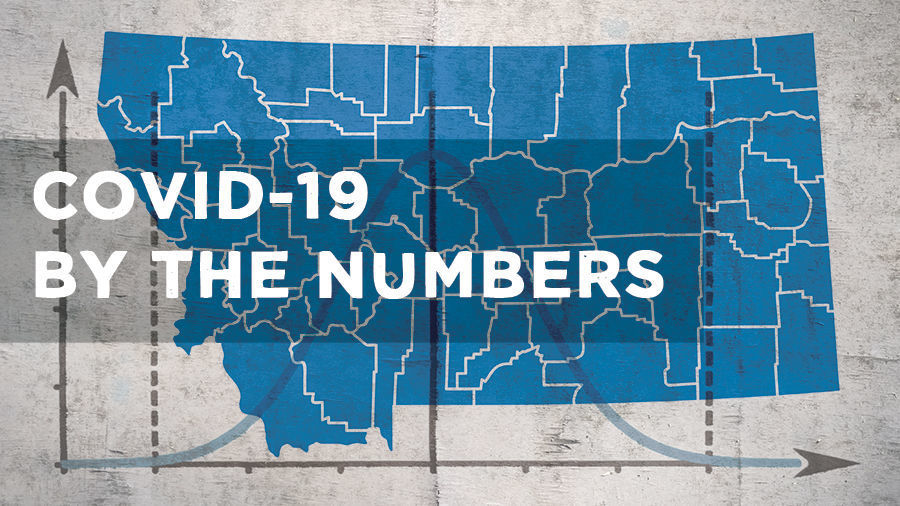 The state of Montana reported adding 49 new COVID-19 on Tuesday, continuing a trend of higher case growth over the last few weeks.
There are 303 active cases around the state and 12 reported hospitalizations.
Yellowstone County has the most active cases statewide, reporting 56. That county added nine new cases Tuesday.
Gallatin County has 46 active cases and reported 11 new cases Tuesday. Missoula County has the next most active cases, at 44, and reported adding 20 cases Tuesday.
Park, Big Horn, Carbon, Cascade, Deer Lodge, Lewis and Clark, Meagher and Valley counties each reported adding a new case Tuesday.
The number of new cases reported by the state each day may not always match with county-level data. Those discrepancies can come from differences in when counties report information versus when the state updates its online dashboard. They can also happen as counties further investigate cases, which may lead to cases being assigned to different counties than originally reported.
The average daily case growth, which is calculated from a seven-day average to account for some of those reporting variances, has been steadily climbing over the last two weeks. The average daily cases added had been in the single digits, or even below zero from April 16-June 16, but hit 32 by Tuesday.
The state Department of Health and Human Services said Monday that some of the new cases reported at the start of the week are tied to large gatherings and emphasize the importance of wearing a mask in places where social distancing is not possible. The settings involved in the new cases include weddings, workplaces and large households, a spokeswoman said. The office was not aware of any cases tied to protests around the state over recent weeks.
"Of particular note, the cases announced today involve positive cases connected to several recent weddings," information provided from the state health department Monday read.
Democratic Gov. Steve Bullock has encouraged people to wear masks in public in settings that do not allow for distancing, but has not required them as some other states and areas have. The Centers for Disease Control and Prevention have said wearing a mask can slow the spread of the virus. 
While the state has not put a pause to any activities allowed under Phase 2, counties and tribal nations are allowed to enact further restrictions. Big Horn County last Friday implemented an order requiring mask use when outdoors in situations that do not allow for social distancing, with exceptions for children under the age of 2 and those with health issues. That county and the Crow Reservation have been hit hard with cases in recent weeks.