Montana is poised to grant Westmoreland Coal Co. an expansion at Rosebud Mine, despite the company's recent bankruptcy filing.
The 6,700-acre expansion received an acceptability determination and a $13.7 million cleanup bond requirement Oct. 5. Four days later, the company filed for bankruptcy. Westmoreland's wholly owned corporate offspring, Western Energy, operates the mine.
Westmoreland notified a bankruptcy court on Oct. 18 that it intends to sell Rosebud Mine at auction, possibly in January.
Watchdog groups are scrutinizing the bond amount and questioning why the state would trust a bankrupt company to clean up a mine. Had it not been for a last-minute delay on the bankruptcy, Westmoreland would have declared its $1.4 billion in debt the same day Montana's Department of Environmental Quality made its acceptability determination.
The bankruptcy was no secret. Westmoreland had indicated seven months earlier that bankruptcy was likely. Located in southeast Montana, Rosebud Mine employs about 330 people and feeds Colstrip power plant. The mine produces roughly 9 million tons of coal annually.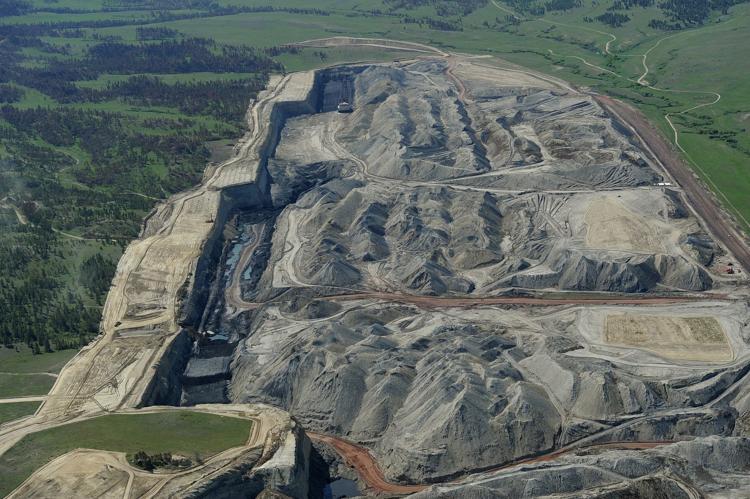 "DEQ issued the acceptability determination on the same day they were expected to declare bankruptcy, but received a weekend reprieve from the creditors," said Anne Hedges of the Montana Environmental Information Center.
Before the state's acceptability determination becomes final, it will have to consider public comment. The last day to comment is Tuesday.
DEQ's public policy director, Kristi Ponozzo said Monday that Westmorland's bankruptcy is irrelevant to the process.
You have free articles remaining.
"We have a very specific obligation of not prejudicing against the company. So, we could not say 'you're going into bankruptcy. We're not going to issue an acceptability determination," Ponozzo said.
The rejection for Westmoreland will come if they cannot meet the $13.75 million bond set by DEQ, Ponozzo said.
The bond covers just the first 1,300 acres of development over five years, after which the bond terms would be reviewed, Ponozzo said, Tuesday.
There's enough water in the mine expansion area to spark concern, said the Northern Plains Resource Council in its comments on the project. The expansion area sits atop the Rosebud coal aquifer, which neighboring ranchers rely on for water. The area features 53 springs, some of which flow at 9 gallons a minute. The mine has a history of water permitting problems.
Becky Mitchell, chairwoman of Billings-based Northern Plains, commented that in all likelihood Westmoreland will have to sell its mining project to another company, which should be scrutinized on its own merits. The list of mining companies who haven't gone bankrupt mining in the Powder River Basin is short.
"These are not 'normal' times in the energy markets, and, because Westmoreland Coal is in bankruptcy and will likely disappear as a company, it is imperative that DEQ takes a hard look at the financial health of the new owners of the Rosebud Mine before opening up a mine expansion that will permanently remove the Rosebud coal aquifer," Mitchell wrote to DEQ. "We believe it is incumbent upon the state and federal government to include additional scrutiny of economic stability and bond and credit ratings backing reclamation, as well as beginning to look at what all these decisions mean in context of an economic transition for the Colstrip area."
The mine expansion has been in process for seven years, during which the coal economy has dramatically changed, as has the life expectancy of the Colstrip power plant, which will close two of its four units in less than five years.
The 10.5-square-mile expansion would add 19 years to the life of Rosebud Mine by making another 60 million tons of coal available. The permitting process at the federal level has also been bumpy. Earlier this year, the Bureau of Land Management, mistakenly announced an expansion permit had been issued for Rosebud Mine.