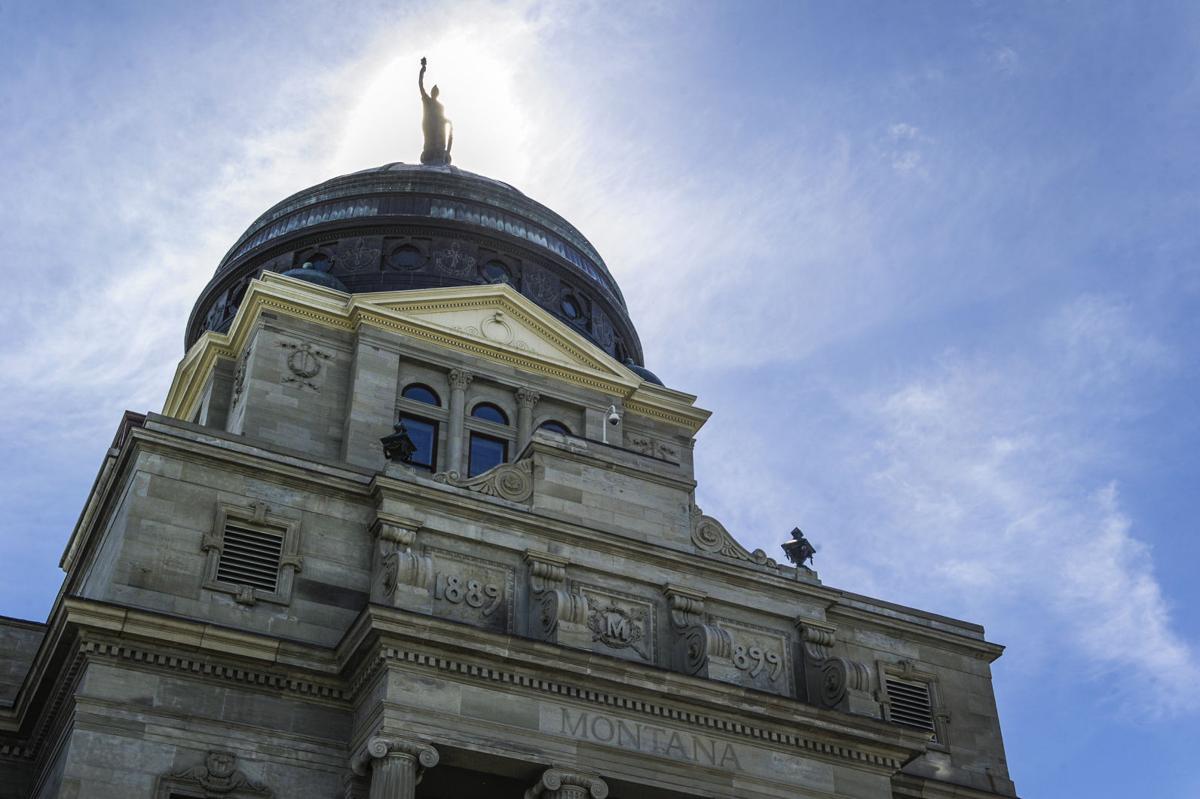 Montana's state government would see a $122 million a year cut in revenue under a U.S. Senate tax reform bill passed last week, the state's Department of Revenue has estimated.
Revenue Director Mike Kadas said most of the cuts would stem from tax breaks offered by the Senate to pass-through businesses, which are businesses that do not pay corporate income tax. Instead, the owner reports their business income as personal income on their 1040 tax form.
DOR economists had last week forecast a loss of $30 million mostly related to cuts in federal mineral royalty payments, but that was before a host of amendments to the Senate tax reform bill, including a 23 percent tax deduction for pass-through businesses and cuts to corporate income tax. The Senate passed its tax reform bill last Saturday morning.
Montana's legislature met in early November to patch a $227 million hole in a two-year state budget, now only five months old and already struggling. Revenue officials said the two-year impact of the Senate tax cuts would leave a similarly large hole in the state budget.
Kadas joined a chorus of other observers criticizing the tax work by Senate Republicans for benefiting wealthy individuals and large businesses.
"What you see right now is, you see a lot of benefits going to the large corporate sector that has more cash on hand than it ever has," Kadas said. There's no empirical evidence that wealth has resulted in job growth. "The idea that this is going to be good for the whole economy is really questionable."
You have free articles remaining.
An additional $13 million would be lost to changes in corporate income tax. The state is also eyeing a potential $24 million loss in federal mineral royalty payments and a $5.5 million loss in insurance premium taxes.
In the next several days, the tax changes approved by Republicans on a party line vote in the Senate will have to be reconciled by changes proposed by Republicans in the U.S. House.
The House tax reform bill, because of the way its tax relief is structured, cuts into revenue collected by the state significantly less. State economists estimate the House tax plan would cut state revenue $6.1 million in the coming tax year and $5.8 million the year after.
One big difference between the Senate and House bills is the way with which pass-through income is dealt. The House bill calls for a 25 percent tax rate for pass-through businesses, while the Senate tax plan lowers the highest marginal rate for pass-through businesses and then offers a 23 percent deduction on actual income.
Because Montana allows all deductions permitted by federal law, the 23 percent deduction to federal income taxes in the Senate bill is taken out again at the state level. The pass-through deduction combined with other changes to income tax, pushes the state revenue loss to $80 million.
The House tax bill actually increases the income taxes collected by the state, because it eliminates deductions that would otherwise reduce the adjusted gross income used to determine state income taxes. Montana would gain $30 million in income tax revenue under the House plan, but lose revenue to other federal tax changes.
Both House and Senate plans would cut federal corporate taxes in ways that would cut the amount of state corporate taxes owed to Montana by $13 million.
If either bill became law, the state would have to cut spending, increase state taxes, or change state tax law to prevent unintended losses, said Dan Dodds, DOR economist.
Get Government & Politics updates in your inbox!
Stay up-to-date on the latest in local and national government and political topics with our newsletter.