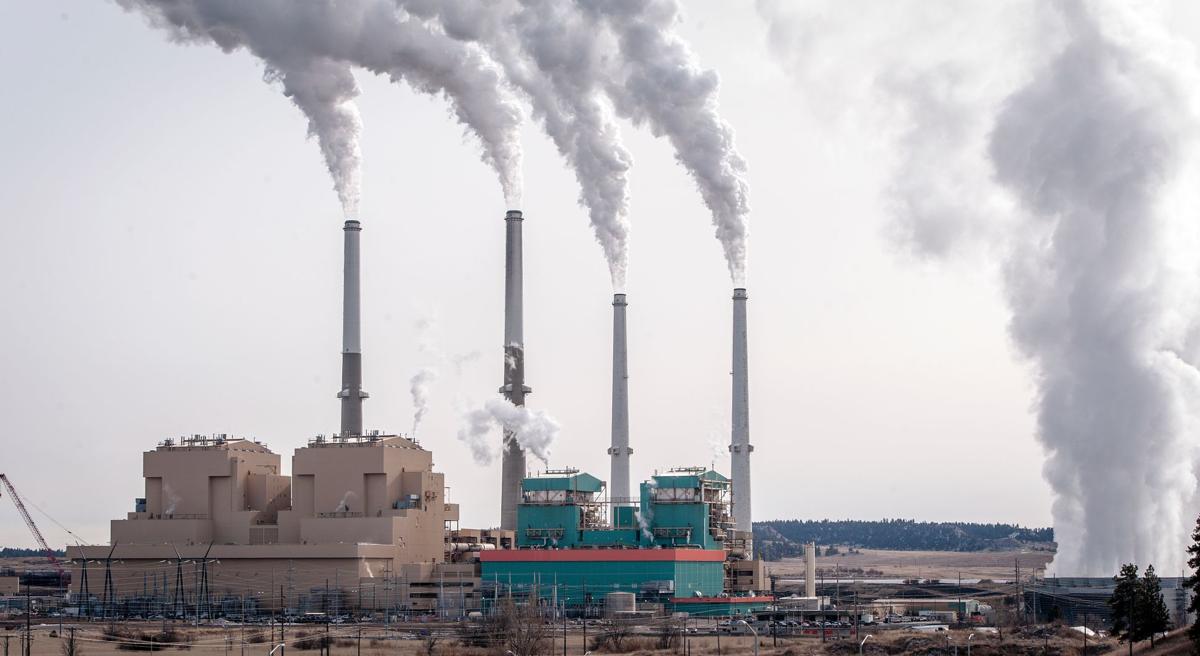 The "Save Colstrip" bill that could have required the state to add an increased share of Colstrip power plant debt to the rates of NorthWestern Energy customers was voted down Tuesday, though its contents could live on in another bill before the session ends.
Lawmakers rejected Senate Bill 331 on a 37-60 vote, almost completely reversing their support for the bill after second reading a day earlier. The contents of the bill could be added to one of two pieces of broadly titled energy legislation that are still alive.
Senate Bill 331, by Sen. Tom Richmond, R-Billings, requires state utility regulators to add an additional share of Colstrip power plant debt to the rates of energy customers, should NorthWestern increase its stake.
The largest monopoly utility in Montana, NorthWestern may increase its share in Colstrip power plant through a cheap purchase from one of the coal-fired plant's other owners. Four Pacific Northwest utilities with interest in the power plant face future bans on coal power in Oregon and Washington, where climate change is a concern and the amount of electricity provided by natural gas, wind and solar is increasing.
NorthWestern hasn't disclosed which Colstrip owner may be selling power plant shares, as well as transmission capacity, but Puget Sound Energy, Avista Corp. and PacifiCorp are power plant owners facing a Washington deadline to stop delivering coal power to customers there by 2025. Puget was the only one of the three unwilling to discuss its future Colstrip plants with Lee Montana Newspapers this week.
Lawmakers supportive of NorthWestern's plans have warned of early Colstrip closure and brownouts if the utility doesn't get what it wants. Skeptical legislators say they're worried South Dakota-based NorthWestern's increased Colstrip share will mean increased environmental cleanup costs for the utility's 370,000 Montana customers.
They may graft the language of 331 into another bill. There are two broad-titled energy bills still alive that passed out of the Senate and returned to the House with amendments Tuesday. With those two bills, House lawmakers can pass them as amended by the Senate, reject the bills as amended, or send the bills to conference committee to reconcile the differences between the House and Senate versions. The conference committee option would raise the possibility of adding SB 331's Colstrip deal to either bill, after which the conferenced version would go to each legislative chamber for a final vote.
The most likely bills for potential conference committee assignment are House Bills 597 and 467, neither of which at this time deal with Colstrip.
Get Government & Politics updates in your inbox!
Stay up-to-date on the latest in local and national government and political topics with our newsletter.