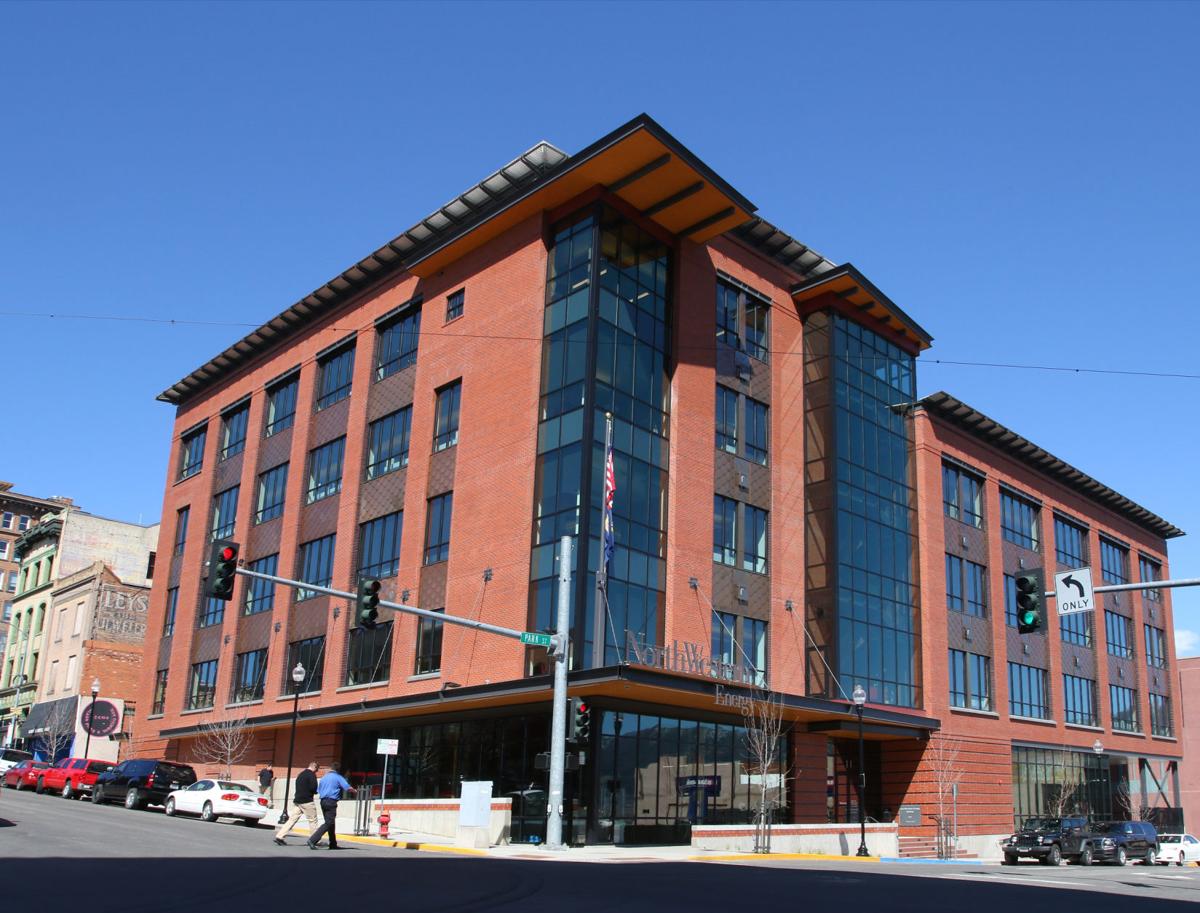 There will be an investigation into the Montana Public Service Commission's decision not to allow NorthWestern Energy to bill customers $6 million for costs related to a months-long malfunction at Colstrip Power Plant.
The investigation will focus on whether PSC's decisions about not billing customers for replacement power related to Colstrip shutdowns hurt NorthWestern Energy's bond rating, as well as how not being billed affected customers.
Most recently, commissioners disallowed customers being billed $6 million for replacement power stemming from 77-days in the summer of 2018 during which Colstrip Units 3 and 4 couldn't meet mercury air toxics standards because of hazardous air pollutant levels. Commissioners concluded that costs were avoidable had NorthWestern managed the situation differently. The decision was made in the fall of 2020 and it resulted in a customer rebate of more than $9 million, in part because NorthWestern had been allowed to collect the money on an interim basis while its case was decided over 13 months of investigation and a days-long hearing.
The study language was baked into HB 648, a grab bag of Colstrip-related amendments, that passed both chambers as the 2021 session wound down. Republicans supporting the review described it as "settling a debate" about whether customers should have been billed.
"There is a question … whether their decision supported customers or not. I think this study will show whether that's the case or not," said Rep. Llew Jones, a Conrad Republican in proposing funding for the study.
The debate seems to be NorthWestern's alone. The utility lobbied for unsuccessful bills that would have assured it never again had to prove that passing on replacement power costs related to Colstrip were justified. Senate Bill 379 was tabled in House Energy. The replacement power issue was then inserted into House Bill 695 by Senate lawmakers. HB 695 was queued up for second reading in the Senate this week but wasn't taken up.
The Montana Public Service Commission is a quasi-judicial body that issues rulings on utility matters. The normal course for parties like NorthWestern who disagree with PSC rulings is to challenge the decision in state District Court.
NorthWestern did go to District Court over an earlier replacement power decision stemming from a 2013 breakdown of Colstrip Unit 4. In that case, the unit broke down for nearly seven months. The PSC concluded the outage stemmed from bad repairs that damaged the generator. Commissioners concluded the costs were avoidable and denied NorthWestern's request to bill customers $8.2 million in extra charges.
"The decision sends an important message to the state's regulated utilities, that they cannot automatically assume expenses like these will be passed on to ratepayers," said then-commissioner Roger Koopman, a Bozeman Republican, at the time of the ruling. "The burden of proof is on the utility to prove to the PSC that they have acted responsibly. In this case, NorthWestern did not, and therefore, consumers needed to be held harmless."
The approval of the investigation in the House along party lines wasn't without debate, even among those voting for the bill. The University of Montana's Bureau of Business and Economic Research will review the PSC's work. Taxpayers will pay the $75,000 costs from the general fund, this after an earlier attempt to bill the PSC budget for the study was abandoned.
"My fear on what this study bill would accomplish, and why I was originally against it, was this study is to determine the impacts of a cost disallowance," said Rep. Derek Skees, House Energy Committee chairman from Kalispell, before the House floor vote. "My fear is that the University of Montana, in their study, they'll come back to you guys next cycle and say, this is my nightmare, that you or the PSC doesn't have the right to deny Northwestern Energy cost allowance. So, if by neglect, or some other reason, Northwestern Energy does something wrong on their own part, they can then go to the PSC and (commissioners) won't have the ability to do anything about it because the study bill directed us to change the law to allow them to get away with that. And I think that's wrong."
Nonetheless, Skees voted for the bill, saying he would return to Helena in two years to rail on lawmakers should the UM study recommended NorthWestern get a pass on having to prove its replacement power costs were unavoidable.
House Energy Committee Democrats were opposed to both the study and HB 648.
"This bill has the government paying to analyze if the Public Service Commission denying cost recovery to our state's largest utility for imprudent actions, was bad for consumers. This doesn't need government funding to determine that returning $14 million to Montana utility customers is good for our economy," said Denise Hayman, a Bozeman Democrat. "Of course it was. It's money that people didn't have to pay for power when the utility failed to avoid a 2.5 month outage in the middle of summer, when power prices are highest … The utility its own action resulted in the problem."
Senate Republicans suggested that by directing UM's Bureau of Business and Economic Research to review the matter, they are recruiting an independent third party. But there was no discussion about NorthWestern's substantial relationship with BBER and its work.
NorthWestern is a primary sponsor of the bureau's annual economic outlook on the state of Montana. This year's livestreamed seminar opened with video introduction by the utility's CEO Bob Rowe. The year before, the outlook opened with a presentation by NorthWestern about its plans to purchase from Puget Sound Energy another 185 megawatts of capacity in Colstrip Unit 4, a purchase that was later withdrawn as utility analysts in Washington state questioned whether it was bad for customers.
In 2015, NorthWestern turned to BBER to study the economic impacts of the early closure of Colstrip as a result of greenhouse gas emissions cuts prescribed by the federal Clean Power Plan. The study's conclusions were then used by NorthWestern in the D.C. Court of Appeals to settle the debate against the Clean Power Plan. In that instance, the utility paid for the study.