In a scathing letter, Montana's American Indian legislators are calling on U.S. Sen. Steve Daines and Rep. Matt Rosendale to drop their rhetoric aimed at Interior secretary nominee Deb Haaland, the first Indigenous person ever considered.
Members of the Montana American Indian Caucus said the two Republicans' characterization of Haaland as a radical environmentalist was deeply offensive.
"When the previous administration nominated a known, extractive resource lobbyist with nearly two dozen conflicts of interest to be the Interior secretary, not a word of concern was spoken," the caucus members wrote, referring to Trump Interior Secretary David Bernhardt.
Rosendale has no role in Haaland's confirmation, which is done in the Senate. Daines and Sen. Jon Tester, a Democrat, will have confirmation votes. Tester said he thinks Haaland is qualified, though her learning curve running an agency that manages all aspects of federal public lands, national parks, Indian affairs and fish and wildlife, will be steep. 
In her one congressional term, Haaland, a Democrat from New Mexico, was vice chair of the House Natural Resources Committee and chair of the National Parks, Forests, and Public Lands subcommittee. A Pueblo of Laguna member, Haaland has a law degree from the University of New Mexico.
Republicans seized on Haaland's support for the "Green New Deal," a 14-page resolution long on ideals, short on specifics and void of actual law to address climate change. Rosendale suggested Haaland wanted to end air travel, though the congresswoman has never said so, neither does the Green New Deal.
After meeting with Haaland ahead of her still unscheduled hearing, Daines said he didn't think she "can divorce her radical views and represent what's best for Montana and stakeholders in the West."
"With her background, she has a lot more cultural sensitivity to bring to the position, and that's respect for the land and all of its resources," said state Rep. Jonathan Windy Boy, a Democrat from Box Elder. "I think that it's unfair for everyone to prejudge her as unqualified. Why? Because she's a Native? That's probably what this is all about, that she's a woman, that she's a Native."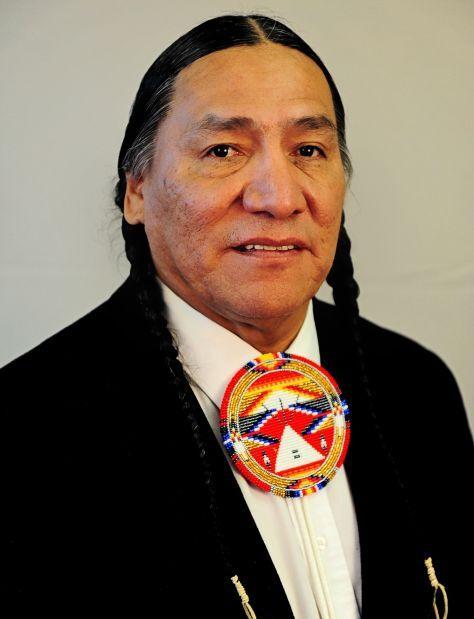 Speaking of the Green New Deal in 2018, Haaland said that American Indian tribes could play a strong role in a U.S. environmental response to climate change. She said it was society's responsibility to leave the world better than it was found, and the government's responsibility to move the country into a clean energy era.
"A Native American secretary would look at it holistically. We're of the land and Deb Haaland is of the land," said state Sen. Susan Webber, a Democrat from Browning. "We have an almost spiritual belonging to the land. That said, having all this responsibility, she would take everything into consideration, but the first part is the protection of the land. And I know that's what Steve Daines had said she would be bad at because he's into developing all our natural resources for big business. But there has to be some kind of medium, where we protect the land and we provide jobs."
Each of Montana's eight sovereign Indian nations has issues of significance involving the Department of the Interior, where Indian Affairs addresses everything from justice to education to trust lands and Indian health.
Not far from Webber's home, there's a decades-long fight over oil and gas leases in the Badger-Two Medicine region, which is sacred land for the Blackfeet Nation. Interior has swung from repealing leases on the land to abandoning efforts on some cancellations.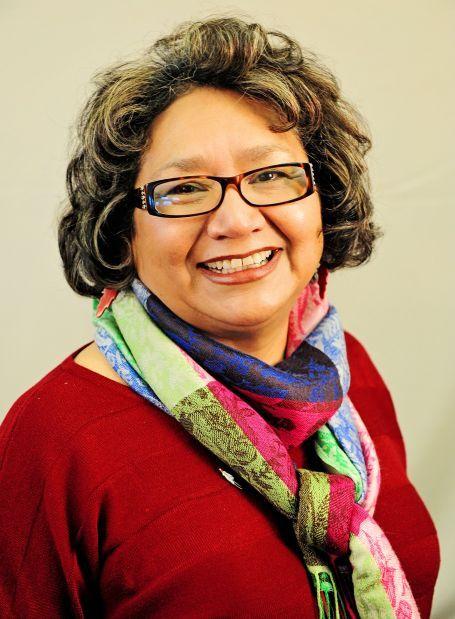 On the health care front, a U.S. District judge found an Indian Health Service pediatrician guilty of molesting boys on the Blackfeet Nation, only to be transferred to the Pine Ridge Reservation in South Dakota, where the abuse continued.
There is the crisis of missing and murdered Indigenous people, who make up 25% of Montana's missing persons' cases, while American Indians are just 6.7% of the state's population. The struggle with getting law enforcement to investigate missing persons starts with the Bureau of Indian Affairs.
The Fort Peck Assiniboine and Sioux Tribes are at odds with the development of the Keystone XL pipeline, which skirts the reservation, but crosses the Missouri river near the community's water supply. The tribe has a treaty right to clean water.
Treaties are the foundation for the relationship between sovereign American Indian tribes and the U.S. government. All too often, the government forgets treaties have no expiration date.
State Sen. Shane Morigeau, a member of the Confederated Salish and Kootenai Tribes, said he thinks Daines can be convinced to give Haaland a fair hearing. Daines championed the long-stalled CSKT water settlement, which was strongly opposed by the tribes' Republican neighbors in a part of the state with the second highest concentration of GOP voters. Daines did so during an election year.
"I'd say that I'm not surprised by Rosendale's opposition, but I am of Daines. Sen. Daines has shown he is an ally of native people. He's shown he cares about Montana Indians like he does all Montana citizens," Morigeau said. "I know he has it in his heart to give Haaland a fair and open hearing. Sen. Daines has proved to me that he can learn and listen and do the right thing. I hope and expect he can do the same with the first native Secretary of interior."