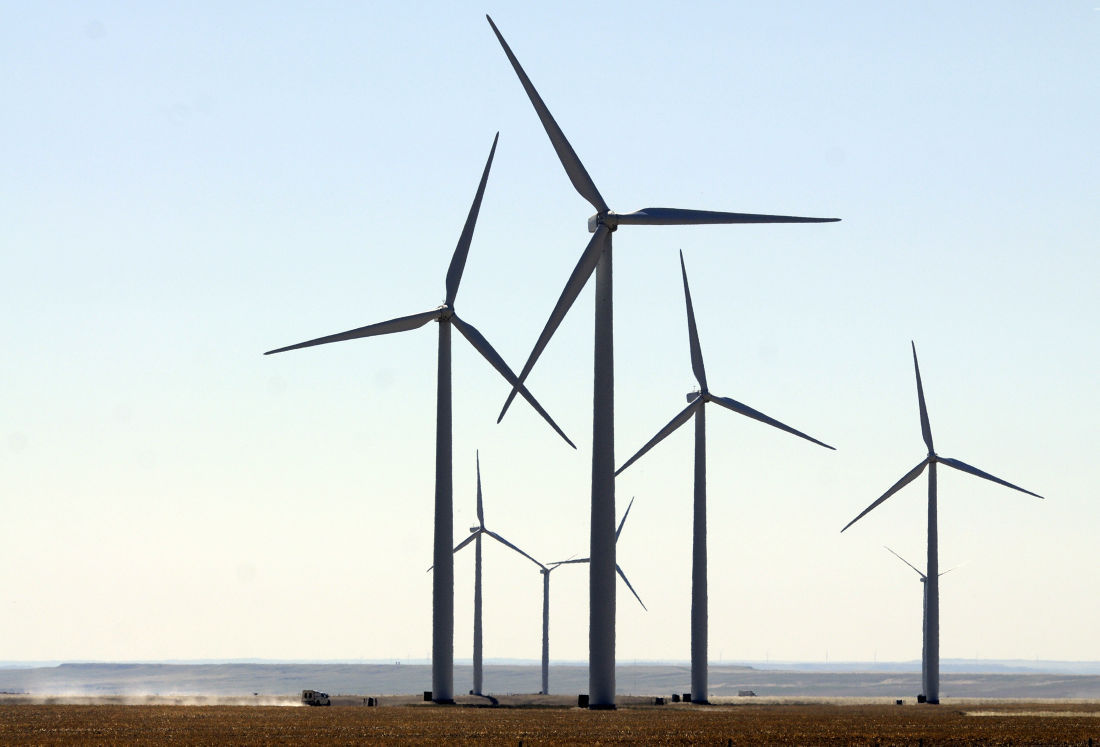 A $6.5 million rate increase for NorthWestern Energy customers was quietly endorsed Oct. 30 by Montana's Public Service Commission.
The commission, charged with balancing the interests of monopoly utilities and their customers, voted the rate increase was reasonable. The increase is part of a settlement brought by NorthWestern and several customer groups who had intervened in the utility's case to raise rates.
Details about the commission vote have been hard to come by. In an email issued two days after the vote, the commission outlined several scheduling matters that had been dealt with, but made no mention of approving NorthWestern's plans to collect another $6.5 million from ratepayers.
The PSC typically posts videos of proceedings on its state government website, but a week after the vote, it hasn't produced video of the people's business. The Public Service Commission did post minutes of the Oct. 30 proceeding Tuesday, Nov 5. The minutes show all matters related to the rate case passing unanimously.
The Billings Gazette has filed a public information request for details about the commission's decision to approve a rate increase for customers of NorthWestern Energy. PSC Chief Legal Counsel Justin Kraske said in a Tuesday email that The Gazette's request was being worked on.
The first indication the PSC had signed off on NorthWestern Energy billing customers more came Sunday from Commissioner Roger Koopman, a Bozeman Republican, who contacted The Gazette to see whether any official announcement about the vote had been issued.
Koopman, who represents a wide swath of the southwest and south-central Montana stretching from Butte to Park City, said he was concerned the media hadn't been contacted about the vote to increase rates. He indicated the commission had five days earlier agreed to the $6.5 million rate increase.
Koopman said he had concerns the new way NorthWestern planned to bill customers would have some customers shouldering an unfair share of the burden. He also expressed concern about whether NorthWestern's customers were being unfairly charged for the utility's 30% share of Colstrip Unit 4.
Just 11 years ago, NorthWestern customers were put on a 30-year, $407 million payment plan for the utility's 30% share in one of Colstrip Power Plant's four units. The plan was to serve customers with Colstrip power until 2042 as they paid down debt, but now Colstrip's other owners are making plans to exit as early as 2027. And in September, NorthWestern's vice president of transmission, Michael Cashell, told the state Board of Regents he thought Colstrip would be closed in less than 10 years.
Cashell was speaking at a Sept. 11 Montana Board of Regents meeting about changes in the energy industry, specifically related to Colstrip Power Plant and Montana coal mining. Regents wanted to know how engineering graduates would be affected by industry changes.
"We have, again this is close to NorthWestern Energy so it may not be on top of mind for many for the regents or others in this room, but we have one of our largest industries slowly shutting down in Montana and that's our coal industry. Colstrip Units 1 and 2, which went into service in the late 70's will shut down at the end of this year. That's going to cause, you know, 100 or more employees to lose their jobs in Colstrip,"Cashell said. "It will change the face of the energy portfolio that serves Montana and our customers, and the regulation around how we procure energy and so forth is also going to change. So we've got some really big challenges ahead of us, when you think about serving electricity and gas to our customers, with the change in the resources that are coming down the pike. And it's not that far away that Colstrip 1 and 2 are shutting down. Colstrip 3 and 4 could shut down, you know, within less than a decade I would guess. So that coal industry will almost be gone in Montana. The mining industry has had its own challenges."
Cashell's assessment runs counter to NorthWestern's official position. The utility has insisted Colstrip Unit 4 will operate until 2042. NorthWestern's assurance has put Montana's official discussions about Colstrip's liabilities in a much different context than discussions being carried out by regulators and legislators in other states. In Washington and Idaho, for example, regulators of utilities with Colstrip ownership shares, have discussed minimizing the burden of Colstrip debt shouldered by customers, while also raising millions of dollars to help the Colstrip community transition to a post-power-plant era.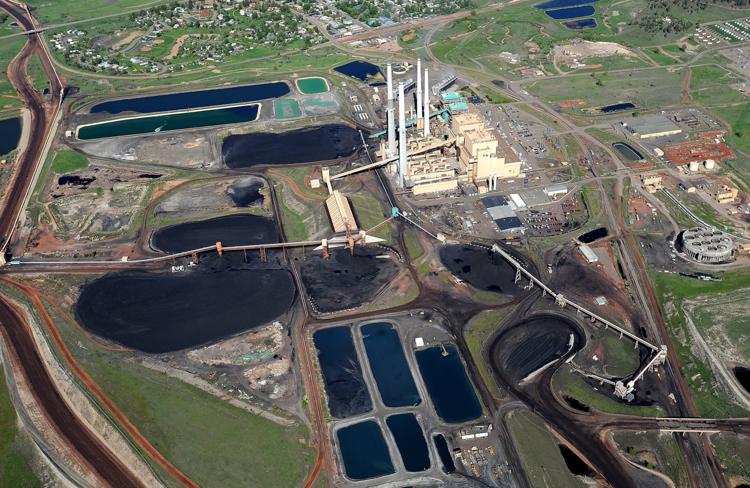 Still, nothing's been done to address customer debt associated with Colstrip, which according to PSC staff will be $276 million if the power plant closes in 2027. The Montana Environmental Information Center had argued unsuccessfully that the PSC should reduce customer's Colstrip debt by acknowledging that customers were overcharged for Colstrip 11 years ago and lowering the amount owed.
"I have personal concerns, for example, over rate design where some rate classes may be subsidizing others, rather than each class paying their true cost of service," Koopman said in his email. "I also continue to believe there were legitimate questions raised by intervenors over possible unfair charges to ratepayers in connection to Colstrip Unit 4. I believe these and other questions should be noted in our final Order."
In addition to asking PSC chairman Brad Johnson on Tuesday to release public information about the rate increase vote, The Gazette called the commissioner's office asking that he explain why his office handled the information about the rate increase the way it did. Johnson did not respond.
The Gazette also called Commissioner Tony O'Donnell, a Billings Republican, about the vote. O'Donnell responded Tuesday, acknowledging that commissioners had approved the $6.5 million rate increase. He said the PSC had planned to disclose the rate increase the day after Christmas, when it issues its final order on NorthWestern Energy's general rate case.
O'Donnell, who voted in favor of adopting the rate increase, said he did question if the benefits of the settlement were fairly distributed among NorthWestern's customers. Large customers, like ExxonMobil, are due for a 7% reduction in rates under the settlement, O'Donnell said. The commission's ability to scrutinize details like those was limited, he said, describing the settlement as a "black box" with details that couldn't be dealt with individually.
The rate increase originated from a proposed settlement between NorthWestern; Walmart; the Montana Consumer Counsel; Federal Executive Agencies; and a group of large energy customers, like Exxon, REC Silicon and Stillwater Mining Company. Proposed in May, the settlement also preserves NorthWestern's 10% return on equity from Colstrip Unit 4.
Additionally, the commission approved a settlement between NorthWestern and Walmart concerning the utility's E+Green program, which allowed customers to buy renewable energy for an extra price. E+Green wasn't attracting many customers and the extra charge was counter to actual trends in renewable energy pricing, which is lower than NorthWestern coal or hydro power. Walmart wants a more useful program.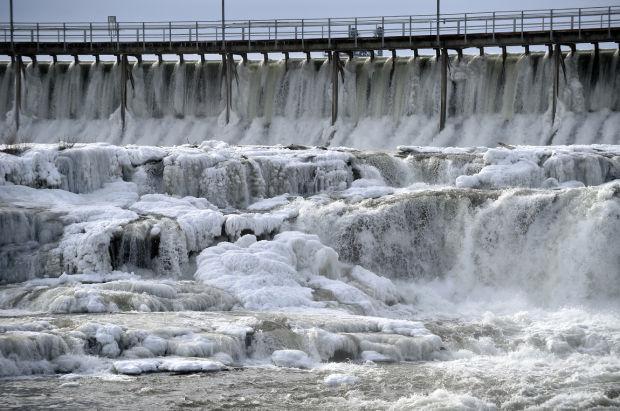 There are still several parties with claims against NorthWestern in its rate case but that weren't part of the settlement endorsed by commissioners. Those parties include the Northern Cheyenne Tribe, Northwest Energy Coalition, Natural Resources Defense Council, Vote Solar, the Montana Environmental Information Center and a Billings couple, Leo and Jeanne Barsanti.
The $6.5 million rate increase spelled out in the revenue settlement is considerably less than both the $34.8 million NorthWestern had insisted for months was necessary and a $10 million interim rate increase the PSC granted NorthWestern last February.
A final order for the rate case isn't due until Dec. 26. 
Get Election 2020 & Politics updates in your inbox!
Keep up on the latest in national and local politics as Election 2020 comes into focus.