Montana's public service commission and the state's largest utility are being sued over their handling of the state renewable energy law.
The Montana Environmental Information Center sued the PSC and NorthWestern Energy for not developing community renewable energy projects as spelled out in state law.
Both NorthWestern and the PSC told Lee Montana Newspapers on Tuesday that the MEIC lawsuit is without merit.
NorthWestern is obligated to green up its generation supply by building or buying community renewable energy projects, or CREPs. The law, which has been on the books since 2005, promotes construction of smaller renewable energy projects across the state. It's part of a bigger plan requiring utilities to get a small percentage of their electricity from renewable energy projects.
NorthWestern is on the hook for 65.4 megawatts from CREPs, but for five years in a row Montana's Public Service Commission has given the monopoly utility a waiver.
Those waivers should not have been issued, MEIC argues. The environmental watchdog said in its lawsuit that NorthWestern hasn't made an honest effort to comply with the law, which only allows for a waiver if the utility has tried, but failed to comply. Each year, NorthWestern solicits bids for CREPs, but then doesn't follow through with contracts.
There's been no shortage of renewable energy projects NorthWestern could have chosen, said Brian Fadie, of MEIC. In its legal argument MEIC focuses on 2015 and 2016, the most recent years for which NorthWestern was given a pass. NorthWestern hasn't asked for a waiver for 2017 or 2018, but it hasn't selected community renewable energy projects for those years, either.
"There were plenty of bids coming in 2015 and 2016. That's continued in 2017 and 2018," Fadie said. "They continue to do the routine of the request for proposal process and they get plenty of bids."
Announcing the lawsuit Tuesday, Fadie said Montana's economy would benefit from the renewable energy development that waivers have put on hold since 2012.
"Community renewable energy projects would create jobs, tax revenue, economic diversification, and clean energy for communities across Montana. These benefits are precisely why the legislature created this program in 2005, and it is unfortunate to see the PSC and NorthWestern undermine them," Fadie said in a press release.
MEIC is asking a Cascade County District Court to order NorthWestern to acquire community renewable energy projects. The group also wants the court to compel the PSC to enforce the law, including fining NorthWestern for 2015 and 2016 when the utility didn't meet the requirement. The Public Service Commission staff has estimated NorthWestern's penalty for noncompliance would have been $1.2 million for each year it received a waiver.
The CREP dispute boiled over in September when the PSC issued a final order forgiving the state's largest electricity and gas provider for not living up to the law in 2015 and 2016. The state's all-Republican Public Service Commission isn't a fan of the law, but this year two commissioners asserted that NorthWestern hadn't done enough to deserve new waivers.
"The reality is, the law does require the commission to consider whether a utility has taken all reasonable steps within its control and if we find they have not, the commission shall impose a penalty," Commissioner Travis Kavulla said at the time. Kavulla didn't think NorthWestern had done enough. And he faulted NorthWestern for putting time restraints on CREP projects that assured they couldn't meet deadline. From start to finish, the projects were to be completed within 18 months under NorthWestern's requirements, although the company had acknowledged in other matters that development actually took two years. And, the projects that didn't meet deadline were never rolled over to the next year, Kavulla said.
But the Kavulla was in the minority. Commissioners like Billings' Tony O'Donnell prevailed. O'Donnell called the law unreasonable and said he would grant NorthWestern a waiver to send a message to the Legislature. The pro-waiver vote wasn't based on whether NorthWestern had done everything possible to comply.
"I know the commissioners who voted in favor of the waivers were confident in their decisions and the dissenters were equally confident," said Bowen Greenwood, PSC spokesman. "It will be interesting to see how it plays out here."
NorthWestern said Tuesday it has tried to comply with CREP law. It has identified one wind energy project near Two Dot that it would like to use for compliance at some point in the future, said Butch Larcombe, NorthWestern spokesman.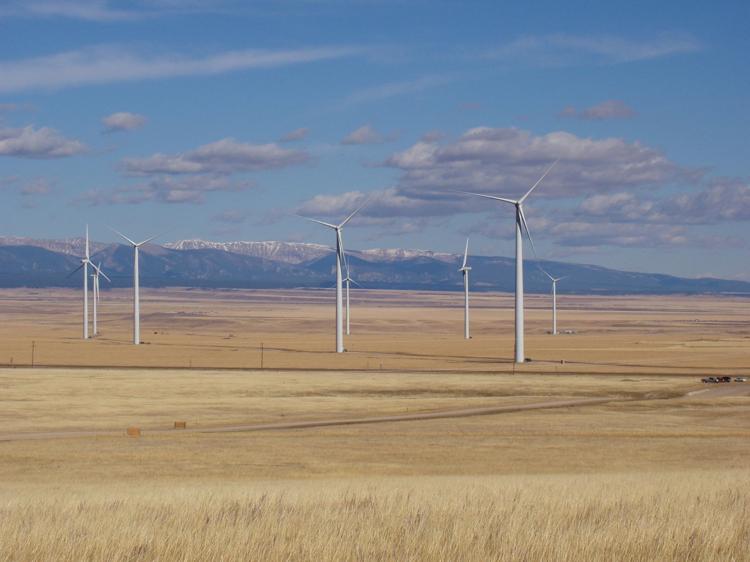 "There's a fundamental thing with the CREP requirement that we struggle with and the PSC struggles with and that's the 50 percent Montana ownership," Larcombe said.
Local ownership was a sticking point for Commissioner Bob Lake, of Missoula. Lake said before voting in September that the local ownership requirement stemmed from expectations that Anaconda or Darby might build a wood-burning power generator to thin excessive fuel in nearby forests. Those wood projects never materialized. The requirement remained.
There's more than one way for a utility to meet Montana's CREP law. The projects can be developed by a third party, provided there's include a significant amount of local ownership. But NorthWestern could also build a renewable energy project, like a wind or solar farm.
Montana's other regulated utility, Montana Dakota Utilities, met its CREP requirement several years ago.