A new law to curb robocalls is earning praise from Montana's congressional delegation and senior citizen advocates.
Lawmakers approved the "TRACED Act" ahead of the Christmas holiday. The law requires telecoms like Verizon and AT&T to develop free ID services to reveal spam calls and also crack down on fake numbers. The service has to be offered for free under the new law.
Calls identified by telecoms as spam aren't supposed to ring through under the new law, which lawmakers say won't deliver results for several months. Spam robocalls are the target of the new law, which leaves a lane open for telemarketers.
Roughly 54 billion robocalls were made to American cellphones in the first 11 months of 2019, according to YouMail, which offers a call blocking service. In Montana, during November alone there were more than 429,000 robocalls per day, or 17,900 per hour, according to YouMail. Seven of the top 20 robocalls placed to Montanans last month came from numbers with an in-state 406 area code.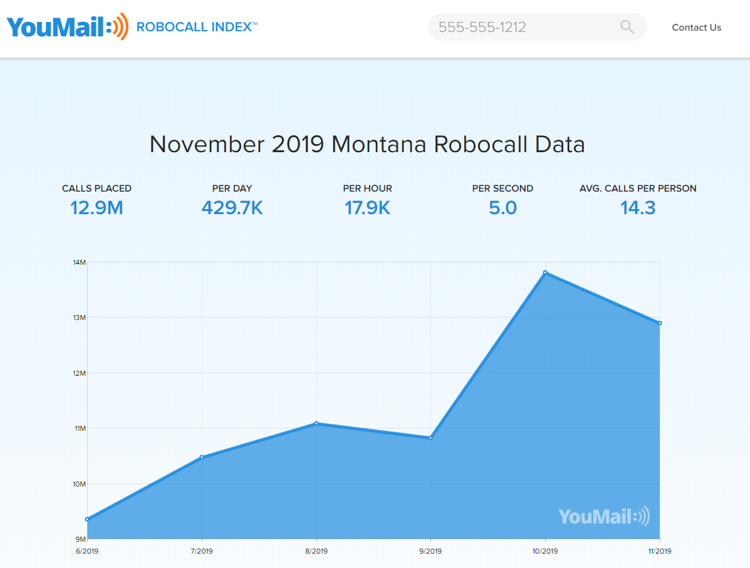 YouMail identified nearly 56% of Montana's robocalls in November as scams.
"Montanans are tired of being bombarded night and day by illegal robocalls," U.S. Sen. Steve Daines said in a press release after the TRACED Act passed. "My bipartisan bill will help stop these illegal calls and protect Montanans. I look forward to President Trump signing this bill into law."
Daines, a Montana Republican wasn't alone. Democratic Sen. Jon Tester praised the bill's passage and reissued a video of himself earlier in the year explaining the TRACED Act while being continuously interrupted by his phone.
You have free articles remaining.
Montana's only U.S. Representative, Republican Greg Gianforte, praised the robocall bill for including language that he had proposed in a House bill earlier in the year. During a House speech in May, Gianforte told the story of a Bozeman woman who received a robocall from a phone number once belonging to her deceased brother.
"Montanans hate robocalls," Gianforte said before Dec. 4 House vote on the TRACED Act. "This bill includes language from my bipartisan bill that helps prosecute illegal robocall companies."
Voters cried foul in 2017 when robocalls featuring Vice President Mike Pence endorsing Gianforte's election were placed with Montanans. Gianforte denounced the political calls, which Montana prohibits, but doesn't enforce the prohibition. At the time, Gianforte's campaign said it wasn't the sources of the calls. A federal appeals court has since ruled Montana's ban on political robocalls violates the First Amendment.
AARP was a big push for the robocall Legislation. Among AARP members surveyed, 59% tell the organization they're more likely to answer a call if the area code on their caller ID is in-state.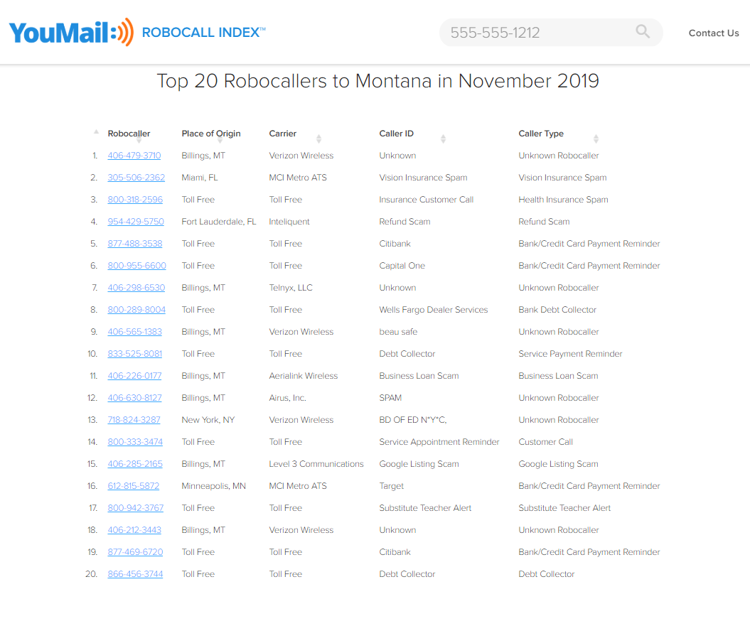 There are still numerous robocalls permitted under the new law. Alerts and reminders, which comprised 17% of Montana's robocalls in November, are still allowed. Telemarketing calls are allowed when properly identified, as are bill payment reminders.
The bill next goes to President Donald J. Trump for his signature before it becomes law.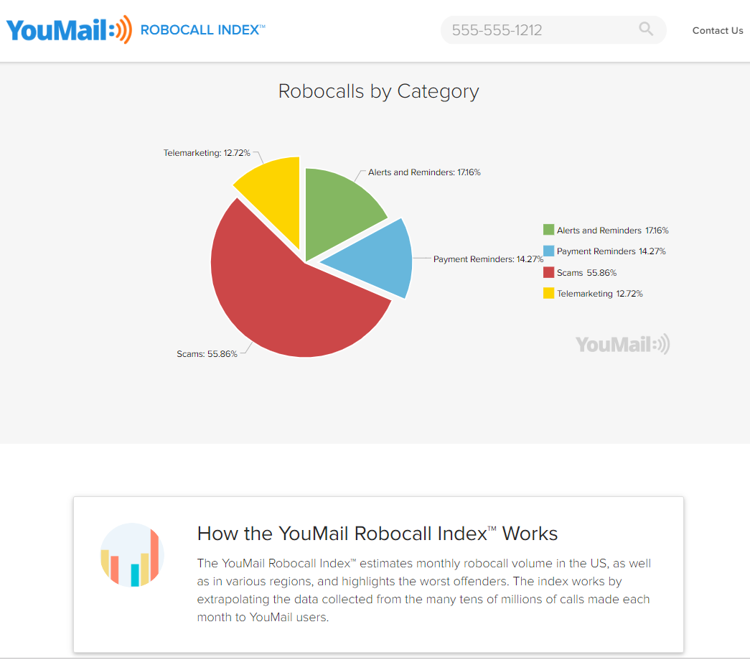 Get Government & Politics updates in your inbox!
Stay up-to-date on the latest in local and national government and political topics with our newsletter.