Carol Williams sized up the Montana Senate on her first day in office and knew what had to be done. The place needed more women.
"In 2005, there were only six women. There were five Democrats and one Republican in the Senate that year," Williams recalled. "That was when I decided we have to do something about this. It was not OK."
Women make up more than half Montana's electorate. It only made sense that a similar percentage of the people writing Montana's laws should be female, she reasoned. Eleven years later, after a lot work, the number of women serving and running for public office is improving.
There are 76 women in legislative races this year, up 49 percent from 2012. The number of women in the Senate since Williams, a Missoula Democrat, arrived in 2005, has nearly quadrupled. What that means is that while Democrats and Republicans fight to boost their numbers and secure majorities, the most significant gains will likely belong to women.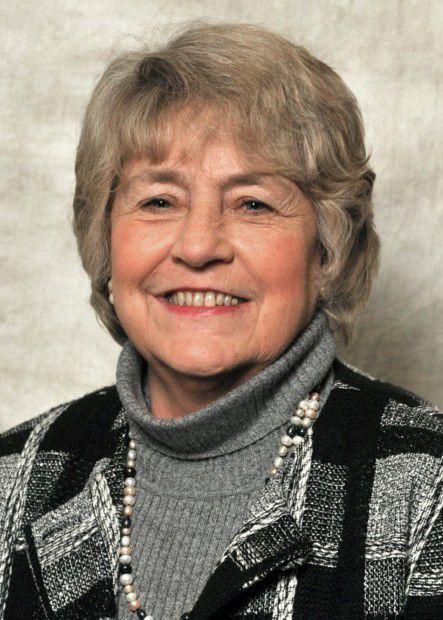 "Montana is actually up in the top 10 states in terms of female legislators," said Craig Wilson, a retired Montana State University Political Science professor. "That's outstanding. I find that Republicans have a big hole to fill. Women tend to be more Democratic."
For nearly 30 years, Wilson was the only political science professor in Montana conducting state political polls and intently monitoring trends in the state Legislature. He notes several challenges facing women interested in running for the Legislature, most notably family obligations. Men elected to office have an easier time shedding those obligations, whereas for years women were more inclined to wait, he said.
"Years ago, my mother-in-law was in the Legislature. The women tended to be a little older than the guys and a lot of times I'd even asked why they ran when they did," Wilson said. "Many of them said, 'I had to wait until my kids were raised.' Well, there weren't a lot of guys waiting around waiting for their kids to be raised."
Williams said the challenges women face go beyond family. They start with encouragement. In 2007, Williams launched the Montana Majority Political Action Committee. The "majority" referred to goal of putting more women behind the oak desks of the state House and Senate by helping with campaign donations and offering lessons in campaigning.
The members of Montana Majority PAC eventually changed its name to Carol's List, in honor of its founder. This year the group has endorsed 31 women and has targeted eight tough races by women candidates, four of which are in the greater Billings area.
Regarding encouragement, Williams said on average women have to be approached seven times about running before they will consider it. That trend is not only based on the experience of Carol's List, but also Emily's List, which helps female candidates nationally.
Fundraising doesn't come as easily for some women as it does for men, Williams said. Men who have participated in business groups and social groups start out with a network that may contribute financially.
Women often don't have those fraternal business connections. There's also a strong contingent of potential women candidates working for nonprofit organizations, limited by tax law from supporting candidates. 
And, women are likely to doubt whether they're ready for office if they don't know much about the job. Men will run knowing much less about what they're getting into.
"Women will say, 'I don't want to feel silly if I don't understand something in the state budget.' Men don't care," Williams said. "I tell them 'You will know just as much as anyone who gets elected this year. You just have to go over there and get to work.'"
Carol's List deals exclusively with Democrats, who have had the most success advancing women in politics. There was a record number of women in the 2015 Legislature, and of those 49 women, 70 percent were Democrats. In that session, women were in the majority of the Democratic caucuses for the House and Senate.
The number of Republican women in the Legislature is also increasing, but the gains are small. Republicans don't have a Carol's List-type PAC to promote women candidates. Nationally, there's the National Federation of Republican Women, a group that cites Montana's Jeannette Rankin — the nation's first woman in Congress — as an inspiration. In state, there isn't much, said Montana House Speaker Austin Knudsen.
"I'm not interested in quotas, or for women or minorities. I'm all about getting the most qualified person in the position," said Knudsen, who also oversees Republican legislative campaigning. "I don't care if the legislator or government official is male or female. What kind of plumbing you have does not determine how I'm going to vote."
The Senate president in 2015 was Debby Barrett, R-Dillon. Knudsen said the House speaker probably would have been Kristen Hansen, R-Havre, had Hansen not opted to run for the Senate. Hansen won her Senate race.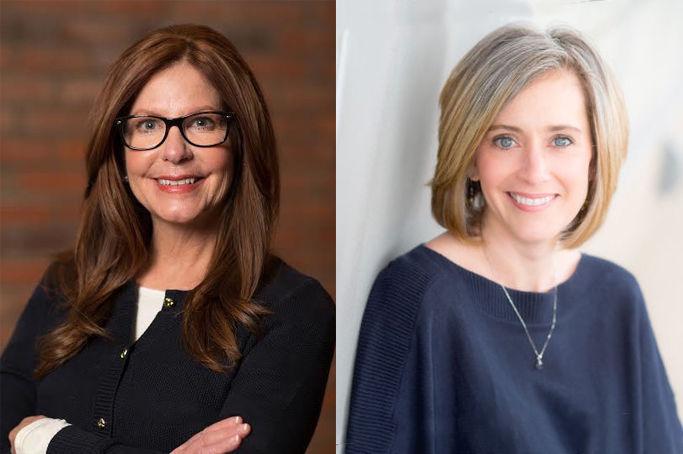 "In fact, we have women in the Legislature, like Janna Taylor, who I look up to," Knudsen said. Former legislator Elsie Arntzen "has been a huge mentor for me. I've learned a lot from Elsie." Taylor, a Republican from Dayton, serves in the Senate. Arntzen, a Republican senator from Billings, is running for state superintendent of the Office of Public Instruction. A Lee Newspaper poll taken Oct. 10-12 showed Arntzen leading Democrat Melissa Romano.
An all-female race for the OPI isn't unusual, but legislative races with female opponents from both parties is extremely rare. There are eight House races in which Republican and Democratic women are facing off. There is just one Senate race this year featuring women from each party. It happens to be in Billings.
Democrat Jen Gross and Republican Donna Huston are vying to replace Robyn Driscoll in Senate District 25, a district that covers south central Billings. 
Gross and Huston both come from the nonprofit world. Gross is an employee of Planned Parenthood of Montana, a 501(c)(3), not-for-profit women's health service. Huston is the former CEO of Center for Children and Families, a behavioral health agency.
The organizations employing Gross and Huston are prohibited as tax-exempt nonprofits from endorsing candidates or making donations.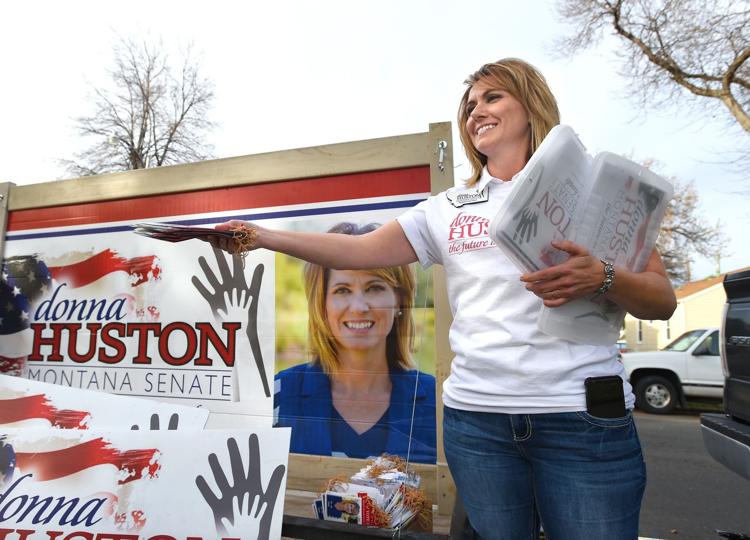 Williams' and Wilson's observations about the family challenges for female candidates ring true for Huston, who has three children still at home and a husband with whom she consulted before becoming a candidate.
"I sat down and talked to them and had to explain that I would be gone," Huston said. "If my husband didn't have the job he has. If I didn't have his side of our income, I think things would be different." 
Huston's youngest children, twin sons, are 12. She has a daughter at home who can drive, which is huge plus, she said. Being a candidate is already limiting Huston's family time. 
Gross said campaigning in the district has been intense. She fits Williams' definition of a woman facing unique challenges as a candidate. Gross is in her mid-30s and single. Attending the Legislature for the first four months of 2017 would mean leaving her job with Planned Parenthood of Montana.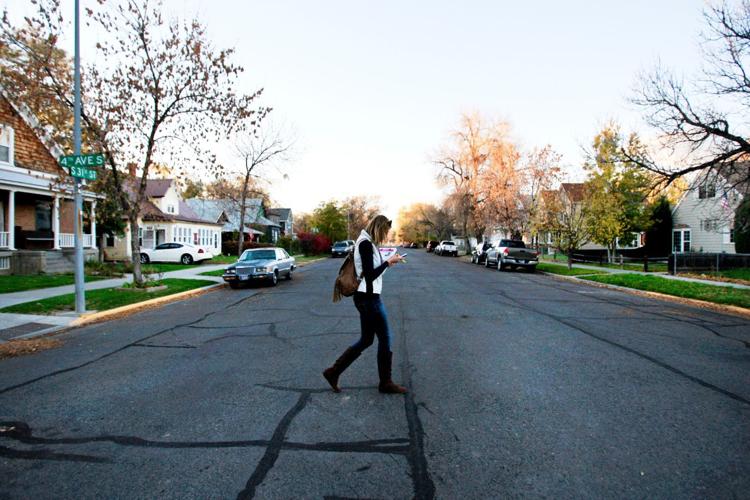 The Legislature doesn't pay nearly as well as most full-time jobs.
"Affordability for young people," is an issue, Gross said. "They're not as established in their careers and we still have a wage gap. It takes a lot of time and effort if you're going to put yourself out there and run for office."
Gross is one of Carol's List's targeted candidates. She's received $800 from the group and the attention the PAC has given her has led to private donations.
Gross, a replacement candidate appointed Aug. 18, said the work will be worth it if she can add another woman's voice to the Legislature.
"We all do better when we see balanced representation of women and men in the Legislature," Gross said. "I think women really tend to work collaboratively and are willing to consider other sides. If we have a more balanced makeup in our Legislature, then we'll do better for all Montanans."