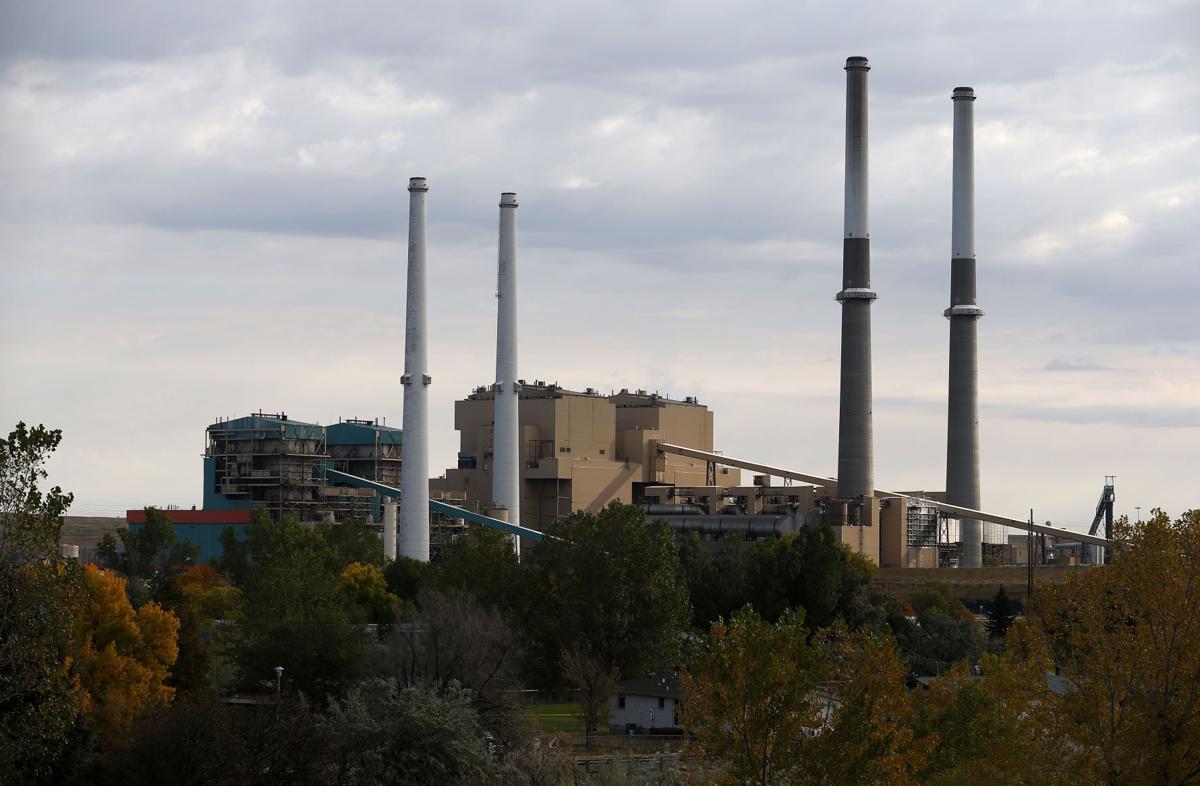 A Colstrip lawmaker's attempt to hand budget control of Montana's consumer advocate to an energy committee drew concerns Monday about how utility customers might fare.
At issue is who controls the purse strings for the Montana Consumer Counsel, the constitutionally-created defender of the public's interest in matters concerning public utilities. The state constitution gives the Consumer Counsel power to investigate utility matters and, if necessary, sue on consumers' behalf.
The Consumer Counsel has recently been in the crosshairs of Republican legislators for raising concerns about customer risks associated with Colstrip Power Plant, the main employer in Republican Sen. Duane Ankney's southeastern Montana Senate district.
Ankney proposes eliminating the four-lawmaker Consumer Committee, which oversees Consumer Counsel spending. Any time the Consumer Counsel hires another attorney for its full-time legal staff, or hires outside experts for a utility case, the Consumer Committee must first sign off. The entire focus of the committee is whether the Consumer Counsel has what it needs to defend the public.
The Colstrip lawmaker's Senate Bill 84 would give control of the Consumer Counsel's purse to the Energy and Telecommunications Interim Committee, a 10-lawmaker committee that focuses on energy policy, particularly the goings-on of monopoly utilities. Instead of answering directly to a Consumer Committee focused on the Consumer Counsel defending consumer interests, the new focus would be on a joint mission that is capitalizing on opportunities in the energy sector, while also protecting consumers from risks.
Ankney told House lawmakers Monday that too often ETIC and the Consumer Committee have been out of sync.
"There's just a lack of flow of information, and after all this is Montana's House. We're elected officials. There's no reason to believe that we're not going to act as ETIC subcommittee members any different in the consumers' best interest, than four people who you couldn't tell me who they are right now," Ankney said. He was speaking to the House Energy, Technology and Federal Relations Committee, a regular-session group that produces half the members for ETIC.
But Helena resident Dave Ashley warned against further exposing the Consumer Counsel to the fossil-fuel politics of the Montana Legislature. ETIC is a regular stop for the state's largest monopoly utility, NorthWestern Energy. It is the committee that NorthWestern presented its proposal to buy more of the coal-fired Colstrip Power Plant as an energy sector opportunity worthy of approval by Montana's Public Service Commission before all consumer risks were made public. Montana's Consumer Counsel wanted more information than the utility was offering about those risks to consumers.
"We're all aware of the robust tug of war in Montana about the proper mix of fossil fuels and renewables on our electric grid. We need to keep the Consumer Counsel out of that debate," Ashley said. "The Consumer Counsel represents ratepayers before the PSC based on cost, regardless of generation source. It's worked this way for nearly 50 years." He was quoting concerns raised earlier by Sen. Brad Molnar, a Republican from Laurel.
The politics of NorthWestern's Colstrip play did bleed into the Consumer Committee's interaction with the Consumer Counsel. In April 2020, the two Republicans on the committee asked Consumer Counsel attorney Bob Nelson to withdraw his objections to NorthWestern's proposal to buy more of Colstrip Power Plant Unit 4. Nelson said raised concerns about costly power plant repairs and other purchase details that he argued could have proved costly for NorthWestern's customers.
Montana's Public Service Commission had ruled NorthWestern's application for pre-approval deficient, in part because of Nelson's objections on behalf of consumers. The Consumer Committee had no legal right to meddle in Nelson's work, but the attempt was concerning.
SB 84 passed through the Senate on party lines. Molnar, who raised the concerns Ashley cited, voted in favor of the bill.