Montana's senators were among lawmakers grilling former Montana congressman Interior Secretary Ryan Zinke Thursday on the Trump administration's proposed budget.
Zinke appeared before a subcommittee of Senate Appropriations to present Interior's $11.7 billion funding request for fiscal year 2019. The request reduces the 2018 budget of $13.5 billion through cuts to the Bureau of Land Management, U.S. Fish and Wildlife Service and the United States Geological Survey.
The budget emphasizes energy development, as well as addressing $16 billion in deferred maintenance at Interior agencies, including $11 billion at the National Park Service, in part through the proposed Public Lands Infrastructure Fund. Funding would come through energy leasing revenues.
Zinke called the proposal "fair."
"If you're going to gain wealth from public lands, then you should have an obligation to support and maintain those public lands in perpetuity," he told the committee.
"Recreation trends are up, but we need to invest in our infrastructure to go along with record-setting numbers of visitors, or quite frankly, the park experience we've grown to love will not be in existence."
The Public Lands Infrastructure Fund would operate similarly to the Land and Water Conservation Fund, which sees its funding from offshore oil royalties. LWCF funds a variety of conservation projects, including land acquisition and grants to state and local entities for everything from conservation easements to municipal parks.
LWCF became a major topic of Thursday's hearing.
The program has seen support from Montana's delegation in recent years, including Zinke as a congressman, but land acquisition has been controversial, with debate centered on growing federal land ownership in the face of mounting maintenance needs. LWCF authorization expires at the end of fiscal year 2018, and the administration has said officially it will review options for reauthorizing it.
While the fund can legally see up to $900 million appropriated, that has only happened twice in the more than 50 years of its existence. Last year's budget deal put $425 million into LWCF despite the administration asking for only about $64 million.
You have free articles remaining.
Keep reading for FREE!
Enjoy more articles by signing up or logging in. No credit card required.
The administration's proposed FY19 budget would cut LWCF to about $8 million, as well as prohibit land acquisition, bringing a number of questions from committee members.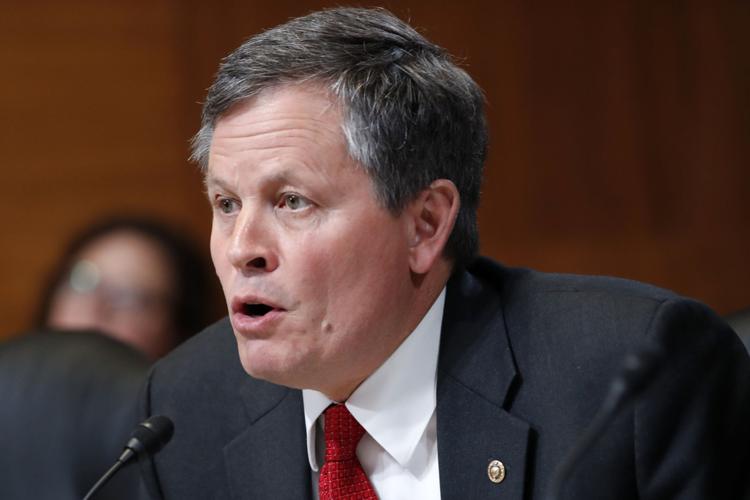 "I'm disappointed to see the significant reduction in proposed funding for LWCF," said Sen. Steve Daines, R-Mont. "I'm encouraged by your budget mentioning the need for reauthorizing the program. I'm optimistic this committee and Congress as a whole will maintain our commitment to that program as one that has robust bipartisan support."
Zinke replied that "I've long been supporter of the LWCF program; as a former congressman I've seen the benefits of the LWCF program. I've been a supporter of permanent reauthorization. It's hard to justify taking in more land when we haven't addressed the maintenance problem of our current holdings.
"If we're maintaining what we have, then I do agree with expansion of the LWCF program."
Zinke noted the difference between reauthorizing the program and appropriations, meaning LWCF has seldom seen funding close to its $900 million authorized limit.
Daines also praised Zinke for efforts to address Interior's maintenance backlog, energy leasing and withdrawing mineral development near Yellowstone National Park.
Sen. Jon Tester, D-Mont., also questioned the proposed LWCF funding, noting it is less than 1 percent of legal limits and suggesting that Zinke advocate for higher funding given his statements of support for the program.
"I mean what was the justification for that ($8.1 million)? Are there no projects nationwide? Because the truth is, these ecosystems aren't going to be around in 10 or 20 years," Tester said.
"I've been an advocate for the Land and Water Conservation Fund, I'm also an advocate … to address our $11.7 billion backlog in our parks," Zinke replied.
Tester further questioned the probability of success of the proposed Public Lands Infrastructure Fund, given Congress' propensity at funding LWCF far below its authority.