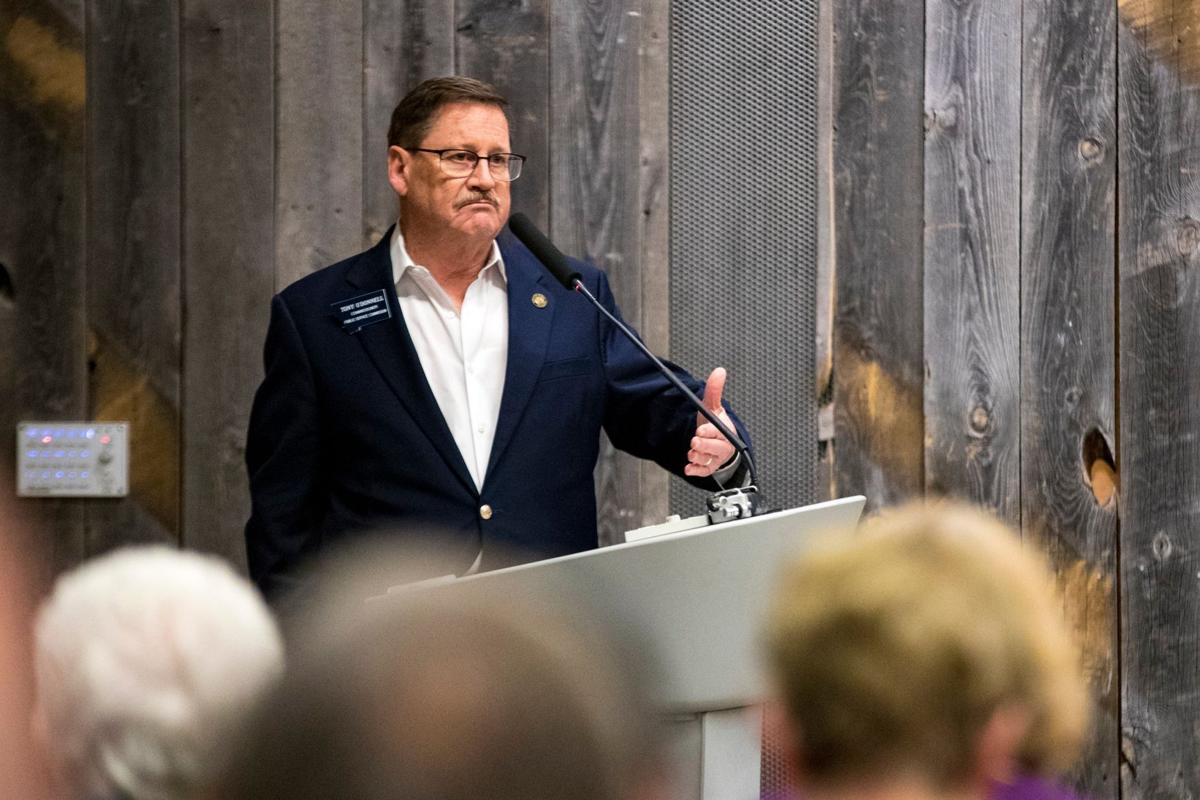 The Montana Public Service Commission on Tuesday reversed course on requiring more details from NorthWestern Energy about its application to purchase more of Colstrip Power Plant.
Six weeks after unanimously deciding that NorthWestern hadn't provided the legally required amount of information in its application for preapproval, commissioners ruled 4 to 1 that the utility had cleared the bar. Republican Commissioner Bob Lake, of Hamilton, made the motion to reverse the PSC's previous decision.
NorthWestern Energy plans to buy a 12.5% share of Colstrip Unit 4 from Puget Sound Energy. The sales agreement requires the utility to get preapproval from the Public Service Commission, which would lead to future unit costs being passed on to Montana consumers.
State attorneys representing consumers had argued that NorthWestern's application hadn't provided enough information about the potential risks to NorthWestern's 374,000 Montana customers. NorthWestern hadn't proved the purchase was in the public interest, said the Montana Consumer Counsel.
MCC is the state's constitutionally created advocate for customers of monopoly utilities. For several weeks, the Montana Public Service Commission agreed with MCC, but there has been pressure in the past 40 days for the commissioners to stop asking for more application details from the utility it regulates.
Before the Tuesday vote, Commissioner Tony O'Donnell, a Republican from Billings, emphasized that he was never opposed to NorthWestern buying more of Colstrip. He said there was some confusion among the public that his vote for more application details was a rejection of the purchase. Not so, O'Donnell clarified.
"I wanted to take the time to say I'm very excited about the prospect of additional baseload, Montana-generation Colstrip power to be owned by Montana utilities. I think that's very important due to the political instability of the utilities in the other states and the reliable sources of power are exactly what our region requires for the foreseeable future, reliability being the main thing," O'Donnell said.
Colstrip is in O'Donnell's utility district, where he faces a three-way primary against Daniel Zolnikov, chairman of the Montana House Energy Committee, and Kirk Bushman, the former public service commissioner O'Donnell unseated in the 2016 primary. Voting starts in two weeks.
There had also been pressure on the Montana Consumer Counsel to retract some of its concerns about NorthWestern's application. Republican lawmakers on the Legislative Consumer Committee, which hires and fires the Montana Consumer Counsel and sets MCC salaries, had asked MCC attorney Bob Nelson to retract his concerns about the NorthWestern Energy application because the lawmakers hadn't evaluated Nelson's concerns before they were raised.
Nothing in the law requires the Montana Consumer Counsel to clear its work with the politicians on the committee. Members of the Consumer Committee are told at the first meeting they attend not to meddle in the Montana Consumer Counsel's work. Sen. Jeff Welborn, of Dillon, and Mike Hopkins, of Missoula, authored the letter.
Nelson did not retract his objections as the Republican legislators directed.
Commissioner Roger Koopman, a Bozeman Republican, didn't join the rest of the PSC in rescinding the order. He said the public deserved a more thorough application from NorthWestern and emphasized a point raised by O'Donnell, that preapproving the Colstrip purchase shifted the risk of the sale onto consumers.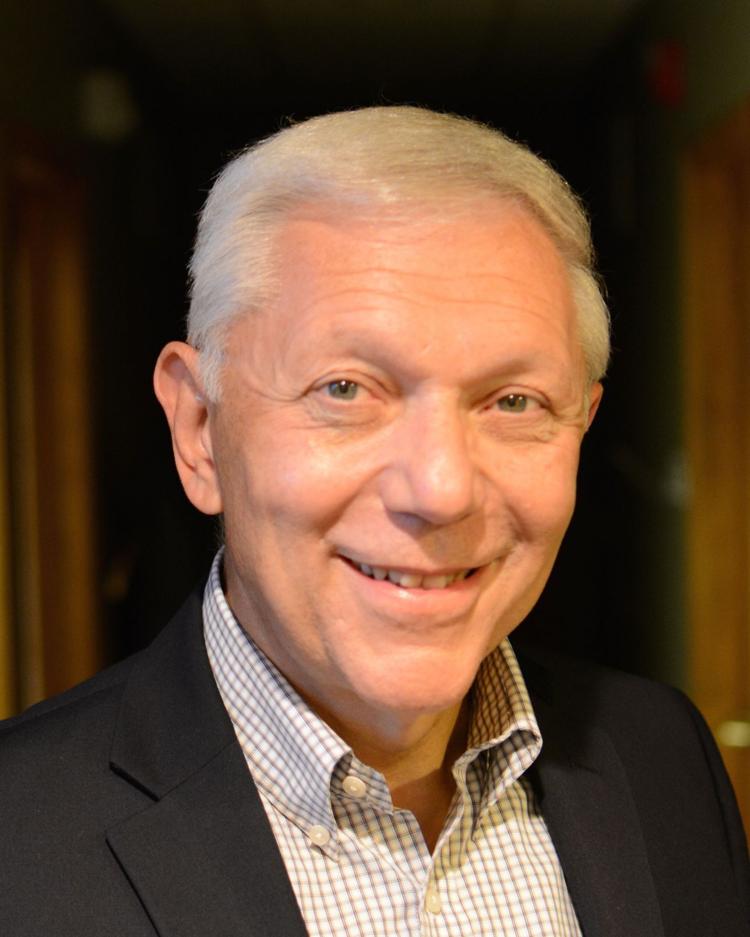 "We need to be extremely careful with the preapproval process. It is a process available to public utilities in Montana. It essentially puts an acquisition on more of a fast track. And any way you look at it there's going to be somewhat less information on the record in a faster process, and as Commissioner O'Donnell pointed out, that indeed shifts the risk to the ratepayer more," Koopman said. "And it also shifts the burden, if you will, the responsibility more to the commission, the Public Service Commission, because we're saying 'go ahead. We can't deny you later when you come to us with a rate case because we've approved this thing.' "
The PSC's analysts recommended against the reversal. It had earlier found merit the questions raised by MCC, the Montana Environmental Information Center and a third party, Colstrip Energy Limited Partnership, CELP for short, which owns a small coal-fired power plant and the petroleum coke power plant in Billings.
CELP's argument is that there is already power for sale in the region that's more economical for NorthWestern's customers than an increased share in Unit 4.
Colstrip Power Plant faces an uncertain future. Four of its utility owners are making exit plans. Puget, Spokane-based Avista Corp and Portland-based PacifiCorp face a 2025 deadline to stop servicing Washington customers with coal power. All three are shifting to other energy sources, which will be cheaper than Colstrip electricity. None of those three owners see a future shortage of "baseload" power in the region, though a pending energy shortage is part of NorthWestern's argument for buying more of Colstrip.
It's baseload power that's valued for its consistent delivery over fluctuating energy sources like wind or solar farms.
Public Service Commission Chairman Brad Johnson, a Helena Republican, said before Tuesday's vote that he believes an energy shortage in the West is looming. The premise is that coal-fired power plants will close in coming years and new, consistently available generation won't be constructed.
Puget says it can save its customers $24 million to $48 million by selling half of its Unit 4 interest to NorthWestern for 50 cents, while buying electricity on contract. Puget will for five years buy half of the generation from the 92.5 megawatts of capacity it sells to NorthWestern. The Seattle-based utility is also on a baseload energy shopping spree. In the past two months, Puget has bought 40 megawatts of baseload power from Montana's Confederated Salish and Kootenai Tribes, which operate a 202-megawatt dam on the Flathead River. Puget also signed an agreement to buy 100 megawatts of surplus hydropower from the Bonneville Power Administration beginning in 2022.
Among its reasons for selling its share of Unit 4, Puget says it expects the power plant to become more expensive in coming years because of rising fuel and operation costs, as well as needed repairs. Those issues are among the things the Montana Consumer Counsel wanted included in NorthWestern's application.
Talen Energy, the Pennsylvania-based manager and co-owner of the power plant, is looking to buy some of Puget's stake in Unit 4, as well. Until two weeks ago, NorthWestern was purchasing 185 megawatts of capacity from Puget, but Talen then announced it wanted in. Colstrip owners get first right of refusal whenever a fellow owner sells. Talen is exercising that right.
The Montana Environmental Information Center had argued that the halving of NorthWestern's purchase from Puget was reason enough to require a new application from the utility, one that weighed the merits of buying half the amount of Colstrip for which NorthWestern had first sought preapproval. 
Get Election 2020 & Politics updates in your inbox!
Keep up on the latest in national and local politics as Election 2020 comes into focus.