Republican U.S. Rep. Greg Gianforte leads in the latest Montana political poll, while in the Senate Democratic incumbent Jon Tester's numbers are tightening up.
The poll released Tuesday by Gravis Marketing favored both incumbents, while also suggesting a surge of good fortune for Gianforte, who trailed Democrat Kathleen Williams in June.
Of those polled, 51 percent said they would vote for Gianforte in the race for Montana's at-large House seat; 42 percent chose Williams, and 8 percent were undecided. Gianforte's lead is beyond the poll's 3.7 percent margin of error. Tester was chosen by 49 percent of likely voters polled on the Senate race, while Republican Matt Rosendale grabbed 45 percent.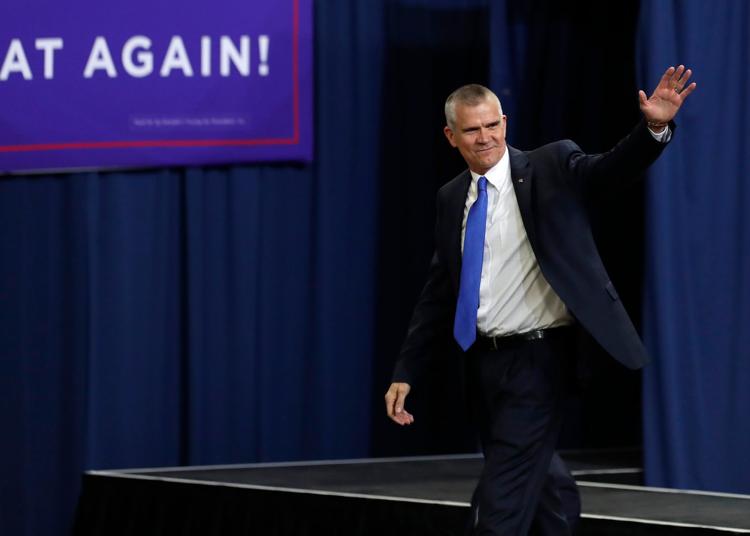 "Tester has the power of incumbency, a strong following, in a year with record Democratic enthusiasm," said Doug Kaplan, of Gravis. "There is a reason he gets in in Montana: 2006 (wave year for Dems), 2012 (Obama's on the ballot), 2018 (blue wave)."
Gravis used interactive voice responses and a panel of cellphone users to poll 710 likely voters between Sept 19 and Sept 22.
Libertarian candidates Elinor Swanson, House,  and Rick Breckenridge, Senate, weren't included in the poll.
Pay attention to Montana's independent voters, Kaplan said. In both the House and Senate races, independent voters will be the difference. In the Senate race, 55 percent of voters who were independent or belonged to a third party said they were likely to vote for Tester. Rosendale was chosen by 34 percent of independent voters. In the House race, Williams was picking up 50 percent of the independent vote to Gianforte's 38 percent.
"It's all about the independents — Tester winning by 20, Williams only winning by 12," Kaplan said.
Tester's share of likely voters appeared to be shrinking, however. In a June Gravis poll, 51 percent of the likely voters said they would choose Tester, to 44 percent for Rosendale.
Kaplan said the political slugfest of Montana's Senate race was likely responsible for Tester's polling numbers. The approval rating of the senator's job performance was down from the previous poll, with 46 percent of likely voters approving, down from 54 percent in June. The margin of error for the June poll was plus or minus 4.5 percent.
Since the June poll, President Donald Trump has held rallies in Great Falls and Billings to promote himself and Rosendale over Tester. Vice President Mike Pence has appeared in Billings and is scheduled to visit Bozeman next week. Donald Trump Jr. campaigned in Bozeman for Rosendale on Tuesday. Trump Jr. campaigned for Rosendale in Billings last spring.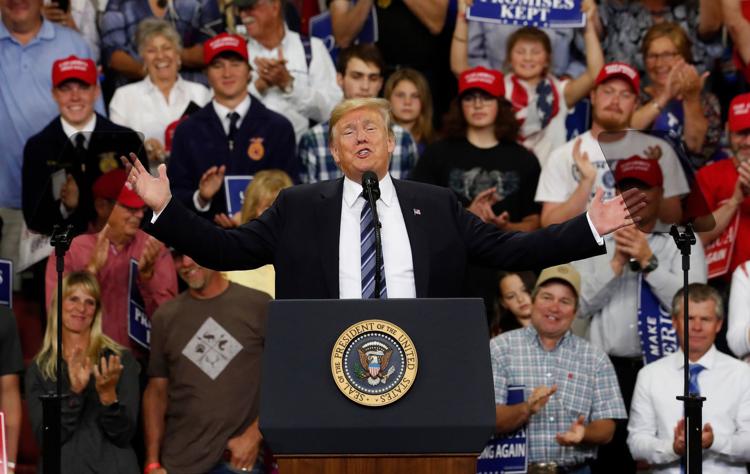 President Trump's approval rating in Montana has increased since his whistle stops in the state. Likely voters polled this month gave Trump a 56 percent job approval rating, up from 50 percent in June. The number of people strongly disapproving of Trump was down. Trump won 56.4 percent of the Montana vote in the 2016 presidential election.
On other issues, Montanans were strongly divided on their opinion of Special Counsel Robert Mueller, with 24 percent of voters polled strongly approving of Mueller and 29 percent strongly disapproving. The percentage of people undecided about Mueller's job performance was 28.
Montanans strongly favored Senate consideration of Brett Kavanaugh, the president's nominee to the U.S. Supreme Court, with 53 percent of Montanans for consideration of Kavanaugh and 27 percent opposing consideration. The remaining 20 percent of people polled were undecided.
The poll was conducted between Sept. 19 and Sept. 22, after the first allegations of sexual assault surfaced against Kavanaugh. Asked if they thought Kavanaugh was qualified to be a Supreme Court justice, 56 percent of those polled said he is, 24 percent said he wasn't.
There were 47 percent of respondents who said they were more likely to support a Senate candidate who supported Kavanaugh, while 28 percent said they were less likely.