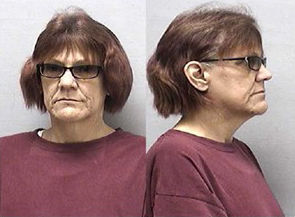 Lisa Anne Nester was transported to the hospital Monday after she was found unresponsive in her cell at 10:54 a.m. that day. She died Tuesday morning at Billings Clinic, according to a press release from the corrections department.
Montana Department of Corrections Director Brian Gootkin said in an interview Tuesday he requested the Billings Police Department and Yellowstone County coroner investigate the death.
"You want to make sure there's nothing criminal, which we're confident that there wasn't but we want an outside entity to come in and investigate it for transparency," Gootkin said. 
Nester had recently returned to the prison after escaping from the facility May 14. The Billings Gazette reported Nester had been apprehended in Billings by the U.S. Marshals Service Montana Violent Offender Task Force the day after she escaped.
The Daily Montanan reported last week the May 23 death of Shaun Morrison, an inmate at Montana State Prison near Deer Lodge. The Daily Montanan's report cited Morrison's death certificate, a copy of which has been provided to the Montana State News Bureau, in reporting Morrison died following a self-inflicted wound to his stomach, disemboweling himself.
No outside agency is investigating Morrison's death, Gootkin said. Although both Nester and Morrison were found in need of medical attention and subsequently died at a hospital, the circumstances in Nester's death prompted Gootkin's request for a third-party investigation, the director said.
Gootkin declined to comment further on the circumstances in Nester's case.
"I think it's fair to the families and fair to the public to give them as much information as we can to show them that we're doing everything right, and doing everything transparently," he said.