With nearly 14,000 people working downtown, and a recent survey that shows many of them are interested in living near their workplace, it makes sense for public and private groups to make more affordable housing available downtown.
Only about 2 percent of Billings households are in the downtown or East Billings Urban Renewal District, according to the The Downtown Billings Workforce Housing Strategy, unveiled on Thursday and funded by the EBURD and the Downtown Billings Alliance.
About 90 percent of downtown dwellers are renters, most of them age 18-34.
In a survey with 750 downtown workers responding, 35 percent said they'd be interested in living in or around downtown immediately or within a few years. Among their priorities: having a driveway or off-street parking, enjoying their own yard and getting value for the size home they'd be purchasing or renting.
Although far more people were more interested in downtown living than in East Billings, Brian Duffany, with Economic and Planning Systems Inc. in Denver, which conducted the study, said the lighting safety project underway in East Billings "hopefully will improve the perception and the environment of the Billings Industrial Revitalization District."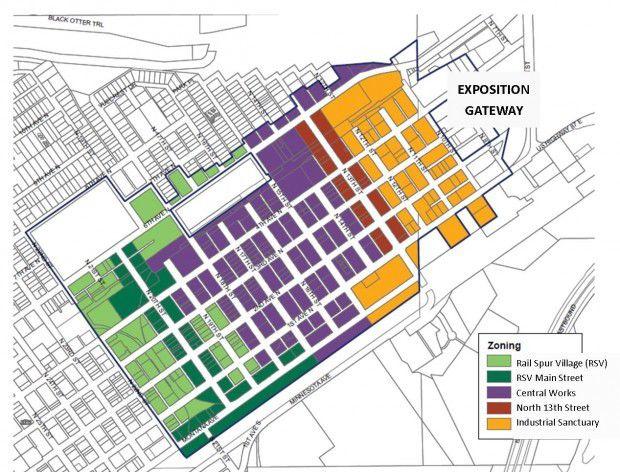 Respondents interested in downtown living mentioned a list of issues important to them: grocery and other retail options, personal safety, a better walking environment and more outdoor public space.
The study says that public and private entities should work toward a common goal. In the coming years, 10 percent of Billings' new multi-family homes should be constructed downtown, which at the current construction pace works out to about 200 new units over the next 10 years.
"You've got to have somewhere to start," Duffany said.
The target audience for developing workforce housing is households that earn 80-120 percent of the median income, or from $43,000 to $65,000 annually. Those earners can afford homes priced between $156,000 and $259,000. Or they can pay rent between $1,000 and $1,600 monthly.
You have free articles remaining.
Keep reading for FREE!
Enjoy more articles by signing up or logging in. No credit card required.
"These," Duffany said, "are the people in your neighborhood."
The study suggests two approaches for the downtown development of affordable housing. The more traditional is a public-private partnership in which, say, a TIF district partners with a developer on a large project. Putting all the eggs in one such basket can be risky, Duffany said.
Then there's what the study calls "the amenity-driven model," in which investment is made in placemaking and private investment follows. That has lower risk and can cost less. "But it's slower, and it's harder to market scattered development sites," he said. Still, "I lean toward this option, especially in a market that hasn't been tested."
Following the amenity-driven model means dealing with some of the concerns identified in the survey, including personal safety and the walking and biking environment. It'll also involve traffic calming on such busy streets as Sixth Avenue North, a wide one-way street that can be difficult to cross even before and after rush hour.
It will probably also mean finding a grocer willing to open a small urban market, one that offers such fares as ready-to-eat meals. "That's an important driver," Duffany said.
Karl Barton, a senior planner in Sanderson Stewart's Denver office, explored three housing options for the study: townhomes, walk-up or stacked flats, and apartments. The study showed that a townhouse development would return more than twice what the other two options would to the developer.
Other communities, including Fort Collins, Colorado, and Lincoln, Nebraska, have set goals of 20 and even 30 percent of their new housing being located downtown. "You've got to provide people opportunities," Barton said, "and it will start (in Billings) with the pioneers coming in to make it cool."
Barton also had this piece of advice: If local authorities or the business community can convince a grocer to open a smaller market downtown, "make sure it doesn't close, because if it does, it's a major blow to the effort." Some communities subsidize the grocer to ensure that the store stays open, he said.
After Thursday's presentation, Wyeth Friday, Billings' planning and community services director, said he was happy to hear the results of the study's survey.
"There is clearly a group of people who want to live downtown, and that's great," he said. "We can work with that and help with development for the people who are interested."