It was clear two months into 2015 that Montana solar power had taken a peculiar turn. NorthWestern Energy, the state's largest utility, had received 22 hookup applications, about 19 more than it had ever received. By April, the applications numbered more than 100.
NorthWestern was feeling a little sunburned.
"There's a whole shelf of solar projects that we do not have consumer demand for," said Butch Larcombe, a NorthWestern spokesman. "We think we've got at least, possibly 130 solar projects. We've had 43 of them filed this year alone."
Lacrombe's comments came at the beginning of May, as NorthWestern was petitioning the state of Montana to pull the regulatory breaker on the burgeoning interest in solar. The utility wants Montana's Public Service Commission to quickly cut in half the price NorthWestern is required to pay for small commercial solar projects, which would certainly eclipse the industry's sudden rise.
It wasn't even high noon, but already the new solar array atop L.P. Anderson Tire in Billing…
"Montana is currently very attractive to these developers because their profits are so much higher under the current rates set for NorthWestern," explained John Hines, the utility's vice president of supply. "Entering into these contracts at the current rate results in customers paying higher prices than they should for the energy."
Folks in the renewable energy trade say the price NorthWestern is balking at is the price it charges for the power generated by the utility's hydroelectric dams. And, for its own power, NorthWestern has assured state regulators customers are paying a reasonable amount.
Profitable
What's attracted solar companies to Montana is the state's interpretation of a 48-year-old federal law promoting alternative energy resources. That law is the Public Utilities Regulatory Policies Act, or PURPA. It requires utilities to buy power from small qualifying facilities, or QFs, under terms decided by state governments. In Montana, the Public Service Commission sets the price for which the power is bought, the length of the contract, and a project size under which NorthWestern has to offer a contract with terms set by the state.
The prescribed size is 3 megawatts, enough to power about 540 homes. Any project 3 megawatts or smaller receives a 25-year contract at a rate of $66 per megawatt hour. That size matters, because previously 3 megawatts was too small to interest many alternative energy projects even with a long contract and a handsome price.
Wind energy companies, which have dominated Montana's alternative energy market for 15 years, couldn't make the 3 megawatt price pencil out, said Jeff Fox of Renewable Northwest, a group that promotes the development of clean energy in four states, including Montana. It wasn't a coincidence that the bar was set so low.
"The PSC under former chairman (William) Gallagher implemented the current 3 megawatt project cap to try to kill off QF renewable energy projects," Fox said in an email. "What they didn't count on is here comes solar, getting so cheap, so fast, solar companies can now compete at smaller project sizes."
NorthWestern had supported a bill setting the same 3 megawatt cap in the 2013 Montana Legislature, but the bill failed. The cap effectively kept wind energy companies from receiving a guaranteed price and long-term contract. Instead, the companies have had to negotiate with NorthWestern for prices much lower than the $66-per-megawatt-hour deal. The cost of the solar panels and other necessary equipment was high enough to keep those projects away, as well.
But solar equipment prices have been cut dramatically, making it possible for the solar companies to meet Montana's 3 megawatt limit and still be profitable.
"The cost for solar installations of all scales has dropped significantly. It's dropped 50 percent in five years," said Ben Brouwer, Montana Renewable Energy Association policy director.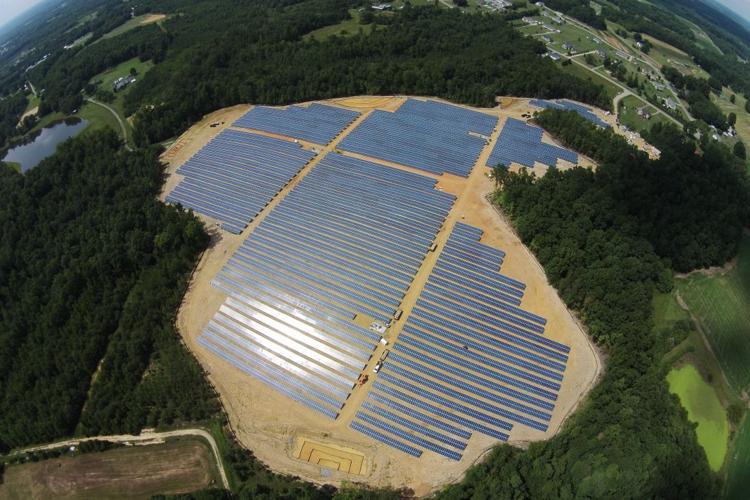 Coming online
There are roughly a dozen commercial-scale solar projects with agreements to connect to NorthWestern transmission lines. They will have to come online within a year of receiving a contract. The first one will appear later this year outside Helena, where Cypress Creek Renewables has a green light to build a 40-acre, 17,000 solar panel project. The California-based company has approval for similar-sized projects near Missoula and Hardin.
Cypress has cautiously avoided discussing the subject of Montana's terms for projects like the 10 the company would like to roll out in Montana.
"Cypress is currently pursuing multiple projects throughout Montana that are in various stages of development," said Jeff Mckay, Cypress spokesman. "Our goal at Cypress is to put as much solar in the ground as possible. We feel Montana is a great place to put solar and the residents can greatly benefit from clean and affordable energy."
Another company with solar agreements in Montana is FLS Energy of North Carolina. That company, too, is hesitant to discuss NorthWestern's call for a quick rate cut to stem the sudden interest in Montana solar projects. But Steve Levitas of FLS acknowledges that tweaking Montana's current terms for 3 megawatt qualifying facilities wouldn't be beneficial to the solar boom. FLS has applications for about a dozen Montana projects.
"The current pricing and contract structure is sufficient to allow these projects to be financed and for project developers to have a reasonable market return on this type of development," said Levitas. "If that structure changes significantly, that will result in a significant reduction in solar in the future."
Price paid for solar energy is part of the equation, Levitas said, but so is the length of contract. Financiers of solar projects want to see a contract of at least 15 years to assure a project's business plan is viable.
Tough talk
Soon, everyone is going to have to come to the table and discuss the future of not just terms for small commercial solar projects, but PURPA in general. The Public Service Commission announced last week that it would hold a roundtable discussion on PURPA on June 1. Other states have made significant cuts to what they offer renewables under the federal plan.
Idaho has cut the length of its federally mandated projects for renewable energy from 20 years to five years. Idaho's utilities made the move at the request of Idaho Power, which said buying renewable energy under PURPA terms was going to drive up electric bills. The utility also argued there were more companies applying to sell Idaho Power renewable energy than the utility needed. The utility asked that contracts be cut to two years. Utah has considered shortening its contracts for small renewable energy projects.
NorthWestern's argument for lowering the price it's obligated to pay qualifying facilities for mandatory purchases is similar to Idaho Power's. NorthWestern argues that it doesn't need the electricity and that buying the power at $66 a megawatt hour isn't good for ratepayers.
NorthWestern wants the rate lowered to $34 a megawatt hour, a price the utility says would save customers $5 million for each 3-megawatt solar facility. It also argues that renewable power should not be priced the same as the power NorthWestern generates from its dams and sells to customers.
That higher rate, the highest NorthWestern customers currently pay for power, also includes the cost of the maintaining the power lines that deliver electricity to roughly half of Montana's households.
Brouwer and others in the renewable world disagree with NorthWestern's price assessment of the renewable energy the utility is obligated to buy. The price, locked in for 25 years, is going to look more economical as inflation drives the market price for power beyond the guaranteed rate, they say.
There's also disagreement about how many solar projects NorthWestern is actually faced with. Many of the applications by solar companies wanting to connect to NorthWestern's transmission lines have been withdrawn, some within a few days of being submitted.
The churn is due to speculators making claims on land near good connection points to NorthWestern lines, one insider said. The speculators hope to then sell the application to a real solar company.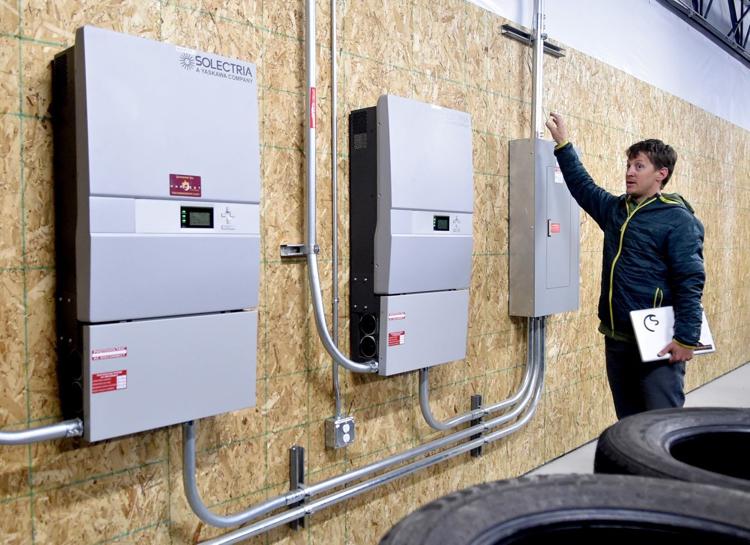 Here comes the sun
Until the Public Service Commission rules on NorthWestern's call to quick action, the utility will have to continue offering contracts to qualifying solar projects at the current rate. It will likely be months before the PSC makes a decision. Getting the rate cut for small renewable solar projects isn't a given.
"The reality is, the price they're getting paid is roughly the price NorthWestern is getting paid for their hydros," PSC chairman Travis Kavulla told The Gazette earlier this month. "So, what's good for the goose is good for the gander."
The $66-per-megawatt-hour rate has been on the books since 2012. NorthWestern has tried unsuccessfully in the past the get the rate cut.