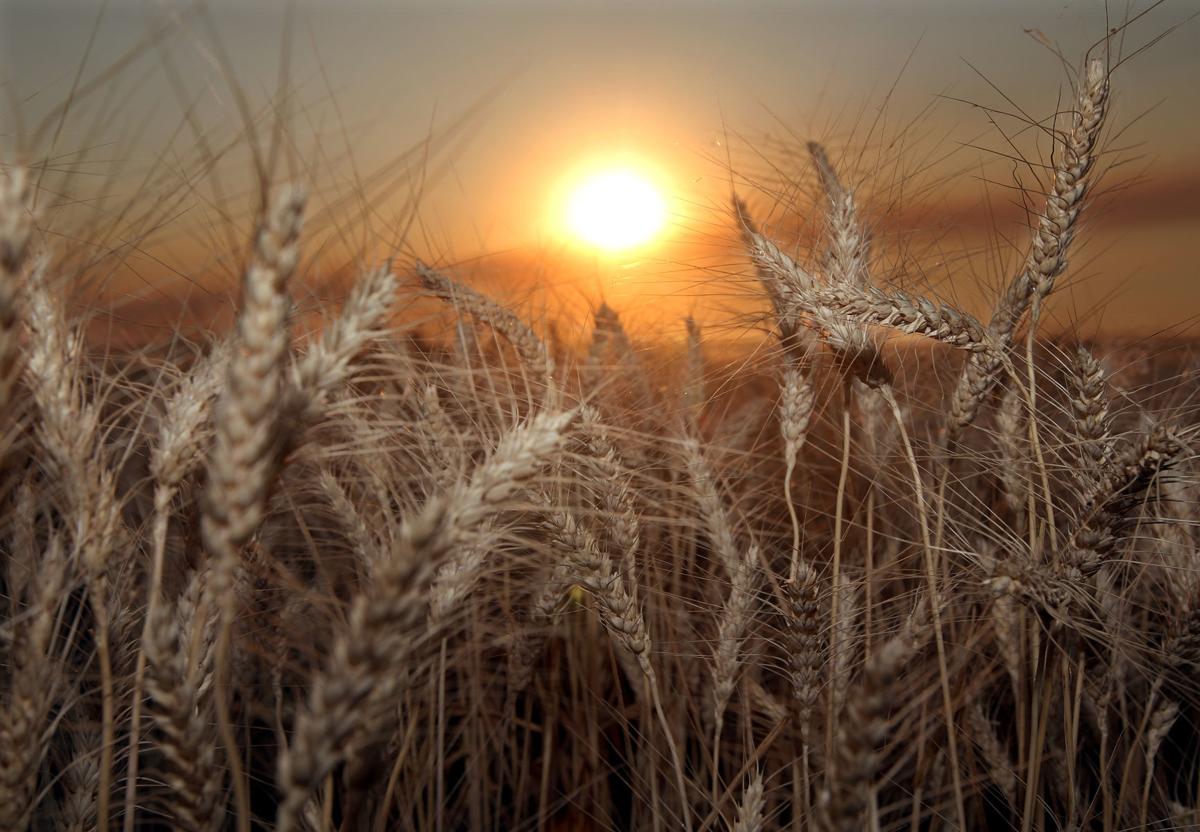 As the United States and Canada agreed Wednesday to close their border to all nonessential travel, there weren't many answers about what those restrictions would mean for Montana agriculture.
President Donald Trump announced the closure on Twitter Wednesday. The closure was then raised at the White House morning press conference on the coronavirus pandemic. Trump stressed that trade between the two nations would be uninterrupted.
"We will be, by mutual consent, temporarily closing our Northern Border with Canada to non-essential traffic. Trade will not be affected. Details to follow!" the president tweeted Wednesday morning.
Later in the day, Chad Wolf, acting secretary of the Department of Homeland Security, reiterated on Twitter that the suspension all non-essential travel was to help control the spread of coronavirus. A secure and strong economic supply chain would be maintained, Wolf said.
The announcement comes one week after Canada agreed to the terms of the U.S., Mexico, Canada trade agreement, the reboot of the North American Free Trade Agreement, which has been three years in the making.
There were no specifics offered about restrictions. U.S. Customs and Border Protection officials in Montana referred all questions to Washington, where there was also no response to phone calls and emails by The Gazette.
Montana is the state with the longest section of the 5,500-mile northern border. Agricultural businesses in Canada and Montana trade often. Wednesday, as news of the closure broke, farm trade groups were working to determine what the consequences might be.
"Trade and fertilizer and all that are going to move," said Lola Raska, Montana Grain Growers executive vice president. "Grain is going to move as usual. We contacted all our congressional offices, and they hooked up with Department of Homeland Security, Customs and Border Protection and they said specifically that fertilizer will continue to move because that's an important input that comes down from Canada."
Canadian Fertilizer Industries in Medicine Hat, Alberta, is the nation's largest producer of nitrogen and a key supplier for Montana farms. With spring planting a few weeks away, the concern in Montana was that the U.S. government commit to allowing nitrogen imports from Alberta.
John Youngberg, Montana Farm Bureau Federation executive vice president said the nitrogen issue was raised with U.S. Agriculture Secretary Sonny Perdue in a Wednesday call. There wasn't an affirmative response that the fertilizer trades were being addressed.
"A large majority of our fertilizer comes from Canada. And, although it really isn't an agricultural product, I asked them to talk to the secretary about listing that as an essential product that has to be able to cross the border," Youngberg said. "Our folks will be starting anytime soon, if the snow ever melts here and it warms up. We'll be looking to put out fertilizer and starting to seed. That will be important to our folks."
The Calgary Herald reported that the closure will be first time since 1867 the border has closed. That's the first time in Montana's state history (Montana became a state in 1889). Canadian Prime Minister Justin Trudeau told reporters that restrictions would begin in the next few days and last for the foreseeable future.
"In both our countries, we're encouraging citizens to stay home. This collaborative and reciprocal measure is an extension of that," Trudeau said, as reported by the Herald.
Montana sold $692 million in goods and services to Canada in 2018, according to the United States Trade Representative. The largest category of goods exported was beverages and tobacco products at $297 million. Farm products were a distant second at $60 million, followed by petroleum and coal products at $55.5 million.
Concerned about COVID-19?
Sign up now to get the most recent coronavirus headlines and other important local and national news sent to your email inbox daily.