The Billings Police Department racked up the lion's share of security costs for Pence's visit, totaling approximately $20,000, according to Chief Rich St. John.
About 45 officers helped augment the Secret Service security for the event, St. John said in a press release, for a total of 647 overtime hours.
Pence was in town July 24 and 25 to rally support for State Auditor Matt Rosendale, a fellow Republican looking to unseat Democratic Sen. Jon Tester in November. About 400 people showed up to hear Pence speak on July 25 alongside Rosendale and other Republican luminaries at MetraPark's Montana Pavilion, an event organized by America First Policies.
Photos: Vice President Mike Pence speaks at MetraPark
Vice President Mike Pence speaks during the America First Policies rally at MetraPark's Montana Pavilion in Billings on Wednesday, July 25, 2018.
Local police "provided security and logistical support for five motorcade movements and four venues," St. John said. "Aside from VPOTUS duty, the BPD maintained a full complement of on-duty officers to handle normal calls for service."
In a follow-up email, police Lt. Brandon Wooley said the department is working on determining whether it can be reimbursed for the costs.
"It's our understanding the Secret Service does not pay local costs," he said. "Historically, the costs haven't been this high, and we would be happy to recoup a portion of our costs."
The Montana Highway Patrol also lent support, to the tune of about $8,500 over the course of two days, MHP Capt. Keith Edgell said Tuesday.
He noted that's a "ballpark figure," but said the agency had about a dozen officers working 12-hour shifts the first day of the visit, and about 10 officers on the second day. About half of those extra staff hours were on overtime, Edgell said.
The Yellowstone County Sheriff's Office spent about $6,000 to provide security, traffic control and other assistance for the two-day visit, Sheriff Mike Linder stated in an email Wednesday morning. About $1,500 of that was in the form of overtime pay.
Linder stated that 26 sheriff's detectives, patrol officers, tactical response team members, reserve deputies, animal control and administrative and command staff contributed 167 hours of labor.
One officer from Montana State University Billings' police department also assisted with traffic control, Interim Chief Brandon Gatlin said Wednesday, but he added that BPD would pick up the tab for the added expense.
Billings Logan International Airport also worked with Secret Service personnel during the campaign visit. The airport's assistant director, Shane Ketterling, said Tuesday that airport police racked up about $2,500 in overtime. The private business hopes to recoup some or all of the costs from either the White House or Secret Service, Ketterling said.
"It's hit and miss whether we receive anything back" after such visits, he said.
The airport hosted a portion of the vice president's entourage a bit longer than expected. An engine caught fire July 25 on a cargo plane transporting vehicles used in the motorcade while the plane was readying for takeoff. Another C-17 had to be flown in, Ketterling said.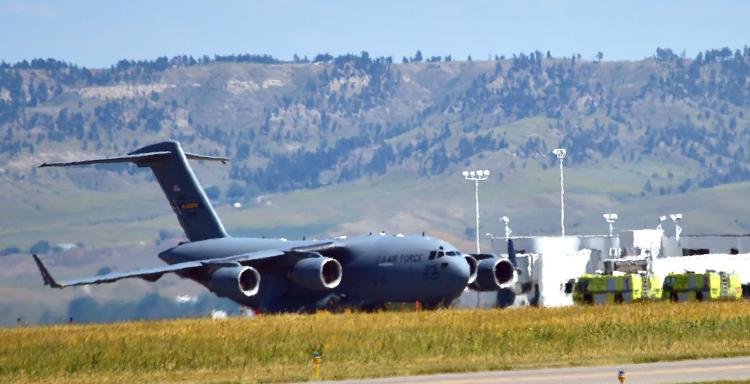 "One of the four engines flamed for about 4 seconds," he said, noting that a crew member outside the aircraft had spotted the malfunction when the pilot started it up. "He saw it and immediately he notified the pilot, who shut the fuel down immediately."
No one was injured, and the original C-17 cargo plane was eventually fixed up and flown out of Billings on Monday.
On the other side of the balance sheet, Yellowstone County netted a small profit for the rally's use of the MetraPark arena, said Ray Massie, director of marketing for the Metra.
America First Policies paid $17,156 for the event, although he said most of that comprises "pass-through" costs to other vendors, such as the local company that provided sound for the event. But while the final numbers haven't been tallied up yet, Massie expects the profit margin was better than for typical events at the venue.
"If we make 4 to 8 percent (profit), we're happy," Massie said. "They're going to come back with a decent number on this."
A lot of those profits come from "soft costs," he said, referring to existing infrastructure like bike racks or furniture the county already owns at the Metra.
---
Photos: Vice President Mike Pence lands in Billings
Vice President Mike Pence comes to Billings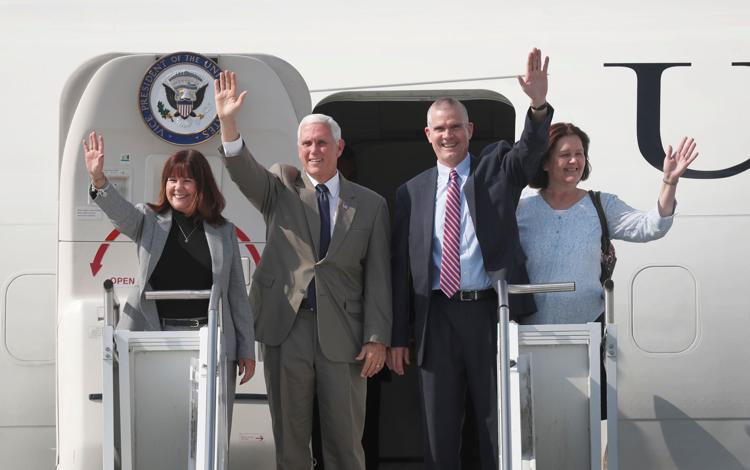 Vice President Mike Pence comes to Billings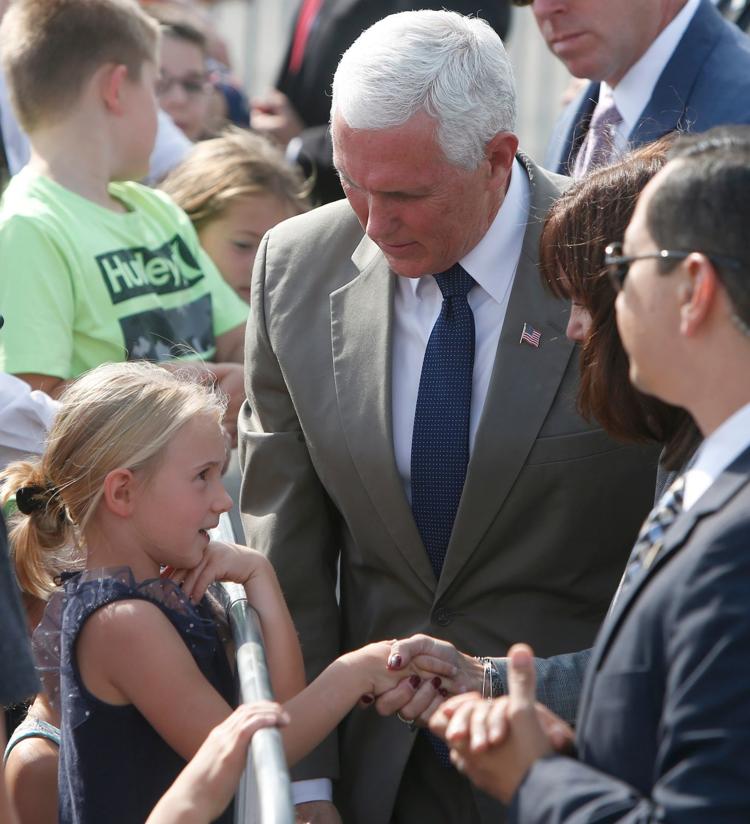 Vice President Mike Pence comes to Billings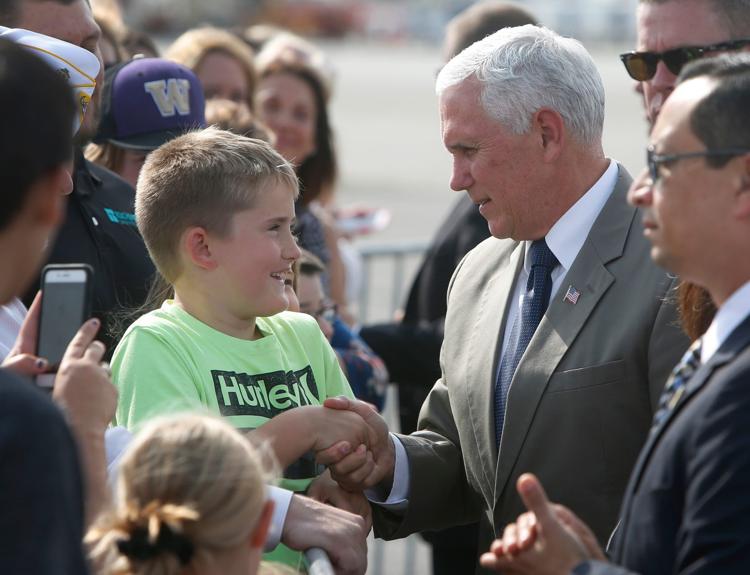 Vice President Mike Pence comes to Billings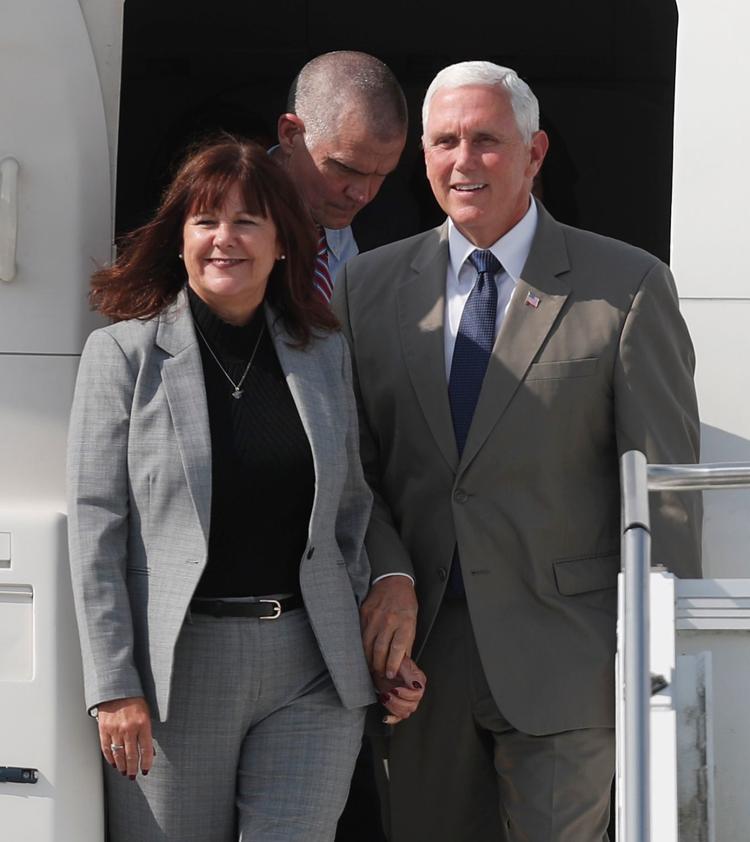 Vice President Mike Pence comes to Billings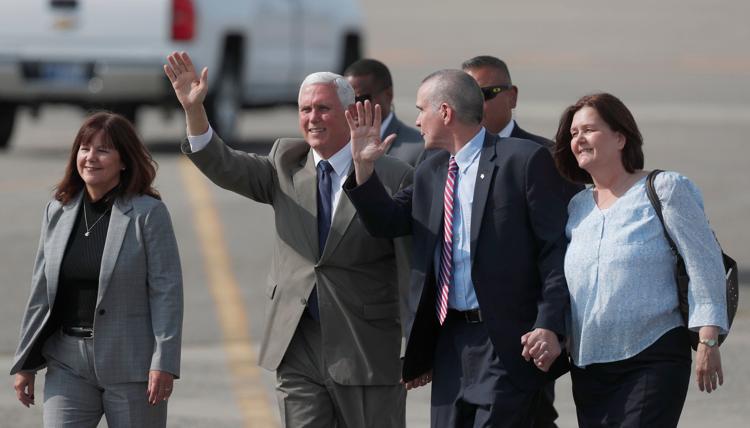 Vice President Mike Pence comes to Billings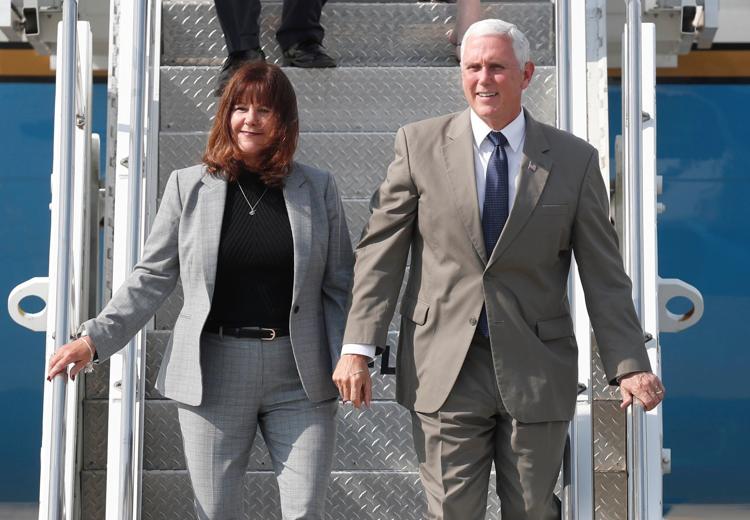 Vice President Mike Pence comes to Billings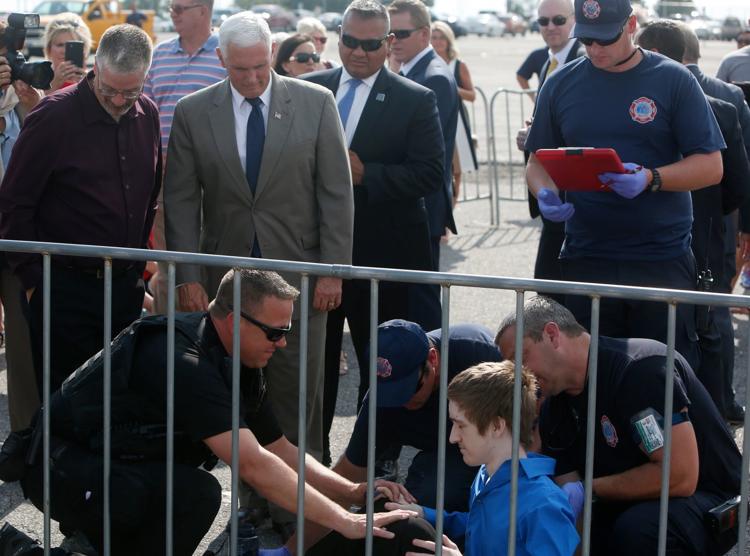 Vice President Mike Pence comes to Billings
Vice President Mike Pence comes to Billings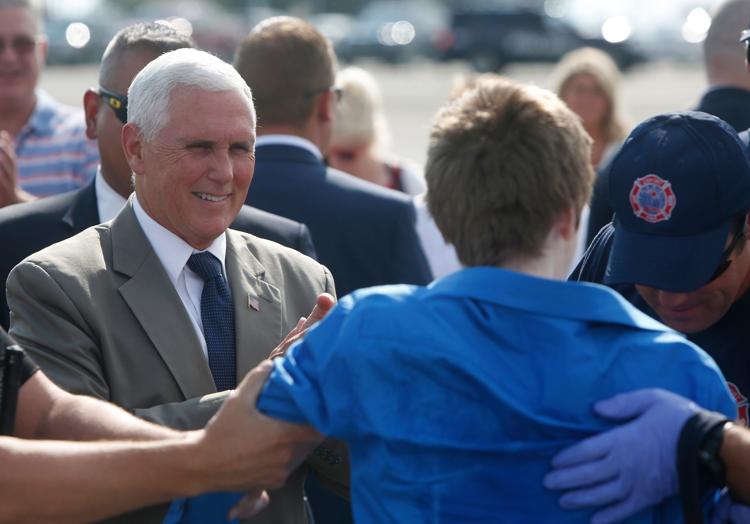 Vice President Mike Pence comes to Billings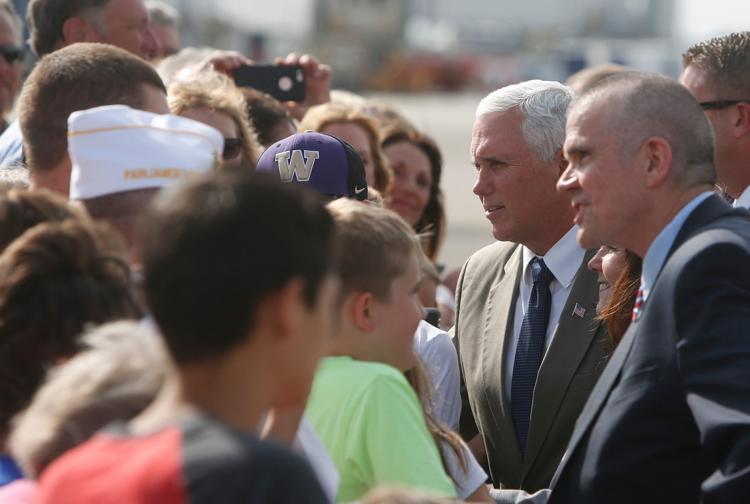 Vice President Mike Pence speaks at MetraPark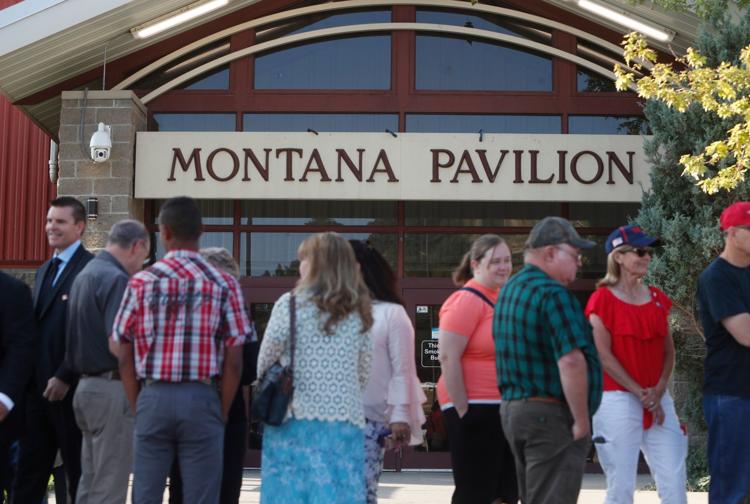 Vice President Mike Pence speaks at MetraPark