Flying recently at 5,500 feet in a small propeller plane with a student at the controls, Ben Bulcher spotted a black speck out of the corner of his eye and got a sinking feeling.
It could have been a bug pressed against the windshield, but just to be safe the flight instructor had the student descend. And in those first few seconds as the little plane descended toward the Eastern Montana desert, the speck grew wings and then took on the shape of a B-1B bomber, screaming overhead about 1,000 feet above him.
"It's moving fast enough that it goes from a speck to an airplane in a couple seconds and then they're over you," Bulcher said. "I tried to take my phone and take a picture but as fast as they were going, it was over."
The bomber returned, this time flying within 100 to 200 feet of Bulcher's small plane. The instructor got his student safely on the ground at Baker Airport, and then filed a near miss-report with the Federal Aviation Administration.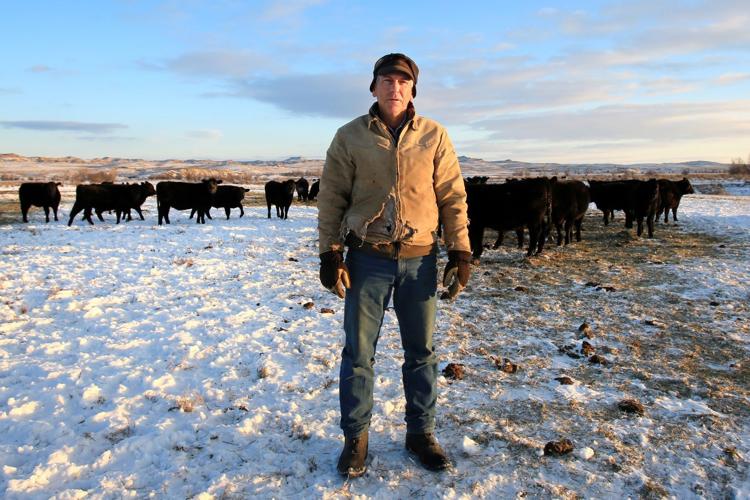 It's been a little more than a year since the U.S. Air Force began using a West Virginia-sized training area — the Powder River Training Complex — covering Eastern Montana, Wyoming and the Dakotas. The range stretches from just 50 miles east of Billings to 50 miles south of Bismarck, N.D. 
Pilots and ranchers living beneath the airspace say their relationship with the Air Force has been turbulent, even dangerous, since the training area went into effect. In Baker, where the bombers, which can fly in excess of 550 mph, are about to be cleared for flights as low as 500 feet above the ground, things are testy.
"They've been flying high and now they want to get down to 500 feet," said Roger Meggars, who flies oil pipeline routes at low altitude out of Baker. "It will shut me down if they do."
The risks of running into a B1-B bomber while flying at low altitude with one eye to the ground is just too much, said Meggars, who also manages Baker Airport and rebuilds Super Cub airplanes.
Baker isn't a quiet airport, Meggars said. There are 7,000 operations on its runway per year. It hasn't been successful in its attempts to keep bombers flying high.
The Air Force isn't looking for permission to fly bombers at 500 feet, said Rachel Allison, chief of public affairs for the 28th Bomb Wing at Ellsworth Air Force Base. The permission has already been granted for bombers taking off from Ellsworth just north of Rapid City, S.D.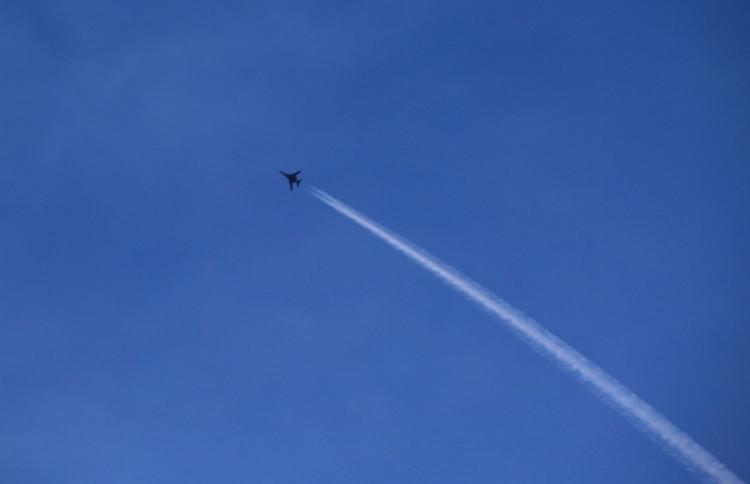 "More than half of the airspace extends down to 500 feet above ground level and this area includes that over Baker, Montana," Allison said. "However, the FAA has implemented communication requirements to ensure that the Air Force has the ability to recall aircraft in emergency situations."
The Air Force may begin those low flights over Baker in the spring.
The lack of communication about bomber flights has private pilots nervous in the Powder River Training Complex. The region is broken into four parts, each spanning a hundred miles or more. Private pilots are notified when each area will be active, but not exactly where the bombers might be. A bomber in area two could be somewhere between Billings and Gillette. For private pilots, it's flier beware.
"If something happens in a military operations area, it's our fault," Bulcher said. "If they get in our way, it's still our fault. It doesn't matter in an MOA."
The communications required to greenlight the bombers for 500 feet flights over Baker, would inform the Air Force when an emergency flight was passing through a training area, so bombers could stand down. It wouldn't inform private pilots, who in these parts fly at 500 feet to check on cattle and crops.
In this part of the Montana, where grass is so sparse it might take dozens of acres to keep one animal alive, many ranches have a plane tucked away in a rusting metal building beside a flat stretch of ground.
Scot Robinson is one of those rancher pilots. On his place 45 miles southeast of Miles City he keeps a Super Cub in a small hangar along with an old Ford tractor and small cement mixer.
There's a foil pie tin on the floor beneath the Super Cub's motor to keep its leaking fluids from staining the hangar floor. It's no B-1B, but the little two seater is good enough to fly Robinson's 33,000 acres to find a lost calf or shoot coyotes.
"I had my near miss with a B-1 bomber several years ago. I don't want another one," Robinson said.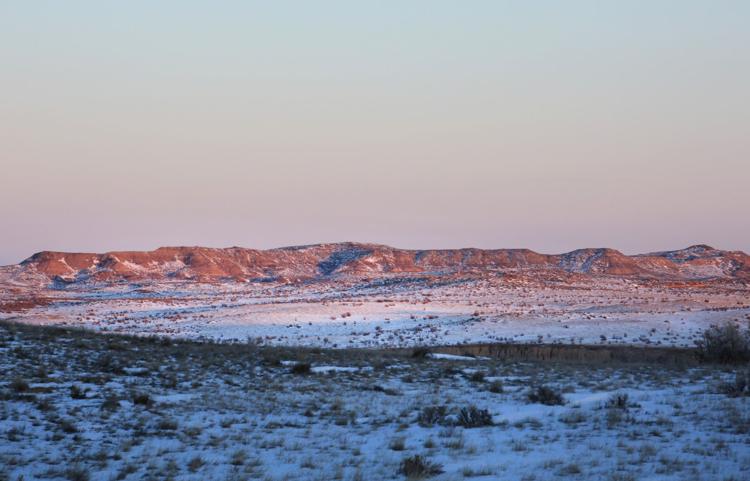 Bombers have been flying over the Robinson ranch for decades. The property is located in an older and much smaller bomber training area that's been folded into the PRTC.
Aside from the rare bomber crash, the Air Force and the cowboys in this High Plains Desert have gotten along, Robinson said, but the relations have been tense since the bomber flights have dropped to 500 feet, or even lower.
"From September of '15 to the end of May 2016, they were in here quite a lot and they were quite low, well below 500 feet," Robinson said. "I know that for a fact because I've seen then fly below the ridges and the ridges are about 250 feet."
At night bombers have flown low enough over Robinson's daughter's house to light the yard with the B-1's pulsing strobe.
The family has recorded video of B-1s flying just above the ridgeline. The Air Force has told the Robinsons the family's altitude estimates are off.
Robinson said the stress the low flights puts on his calves causes them to lose a few pounds. The industry term for the weight loss is shrinkage. And at six pounds lost per animal, and fancy calves selling for $1.63 a pound, the losses spread over several hundred animals, adds up.
His neighbor's calves were injured, a few died, when a low flying bomber spooked the newly weaned animals and they attempted to charge through a steel corral.
"I put in a claim for 1 percent shrinkage, It's probably closer to 3 percent. They'll probably deny it," Robinson said.
It can be hard to square the Air Force version of events with the public's version.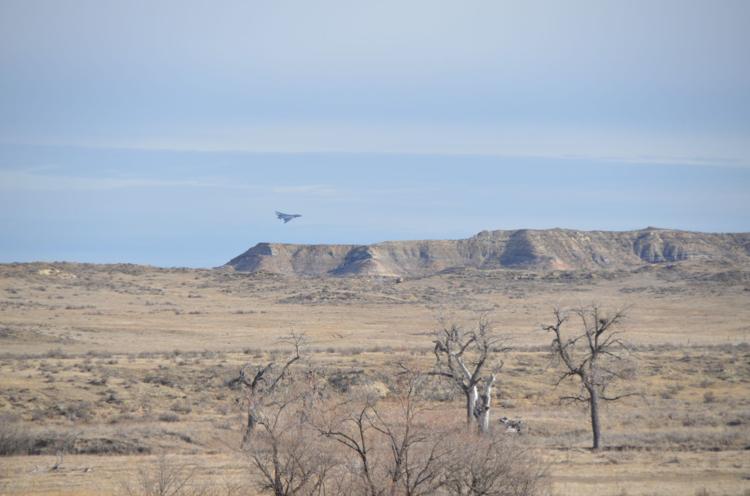 Bulcher's near miss, according to the Air Force, wasn't near at all, with the planes never closer than 500 feet and both pilots flying away from each other.
"While I understand that an aerial encounter with a B-1 while it is in the midst of training maneuvers can be an alarming sight, the civilian pilot involved acknowledges that he was aware that he was flying in an active MOA," responded Col. Gentry W. Boswell, commander of the 28th Bomb Wing.
The colonel goes on to say Bulcher has a poor understanding of private pilot's responsibility during a training exercise. 
Baker has been waiting a year for a meeting with the Air Force to discuss community concerns, but the Air Force has repeatedly rescheduled.
"Currently, they're not supposed to be below 12,000 feet. They're bringing it down to 500 feet," Meggars said. "There's people mad enough around here, there will be bullets dancing around their windshields. Some of those crusty farmers and ranchers are crazy enough to do it."
The bomber complex shields Ellsworth Air Force Base from base realignment and closure. The Air Force has said Ellsworth needed air space for B-1 bomber training. Meggars said the training area exists because of lobbying by U.S. Sen. John Thune, R-S.D.
Folks in Baker say Montana's congressional delegation hasn't matched Thune's zeal for Ellsworth.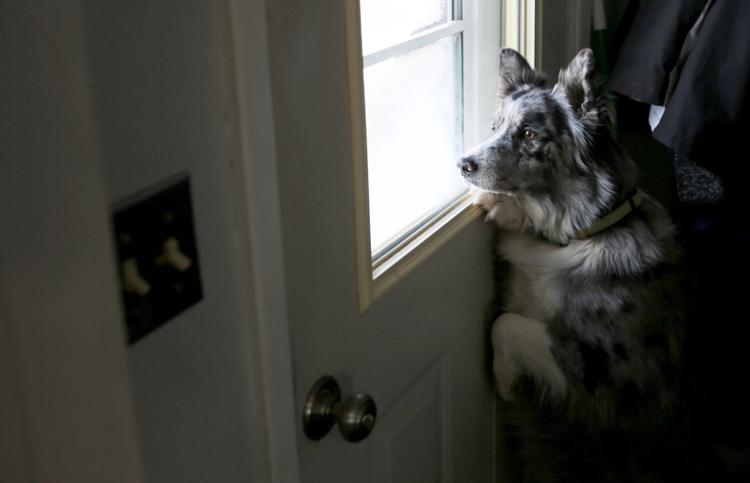 Last week, the Air Force cancelled a public meeting in Baker. The meeting was canceled for bad weather, but that same meeting, first promised more than a year ago to U.S. Sen. Steve Daines, R-Mont., has been postponed many times, angering locals.
The promised Baker meeting has been postponed for several reasons, Allison told The Gazette. The most recent cancellation on Nov. 30 was because of weather. Daines canceled an earlier meeting because several people couldn't attend.
"Ellsworth has been in continued communication with Sen. Daines' staff and Baker officials to plan an event that meets the scheduling needs of all parties, and the requests of residents and stakeholders in the area," according to Allison.
Montana's congressional delegation was initially opposed to the Powder River Training Complex. In 2014, the delegation wrote the Air Force asking that Eastern Montana concerns about the bombers be addressed before the training area opened. Some changes were made, but lawmakers were still disappointed when the flight area opened in January 2015.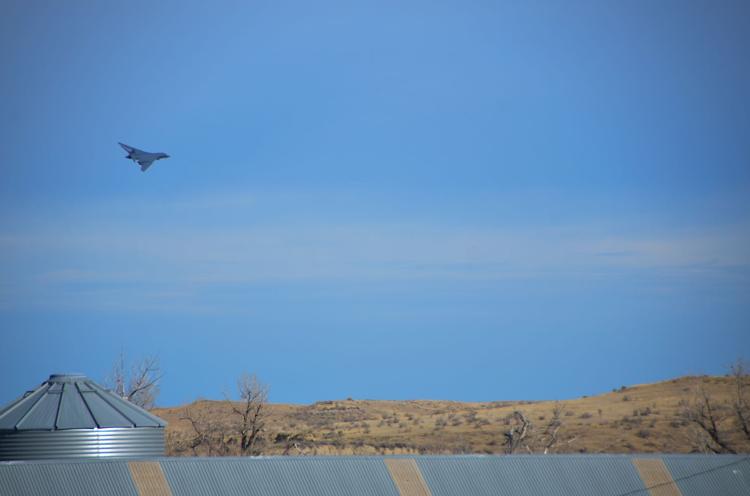 In April, Daines secured approval for next generation radar at small airports working without radar in military flight areas.
"I'm committed to ensuring that Air Force hears the concerns of the community and maintains an open dialogue. There needs to be more communication, transparency and accountability from the Air Force to keep the Baker airspace safe," Daines said in a written response Dec. 2.
U.S. Sen. Jon Tester, D-Mont., was aware of the Nov. 30 meeting and planned to send staff members until the meeting's cancellation, according to Dave Kuntz, Tester's press secretary. Last December, Tester was able to, through a bill amendment, require the FAA to coordinate with the Defense Department to make sure the Air Force complied with the rules of the PRTC.