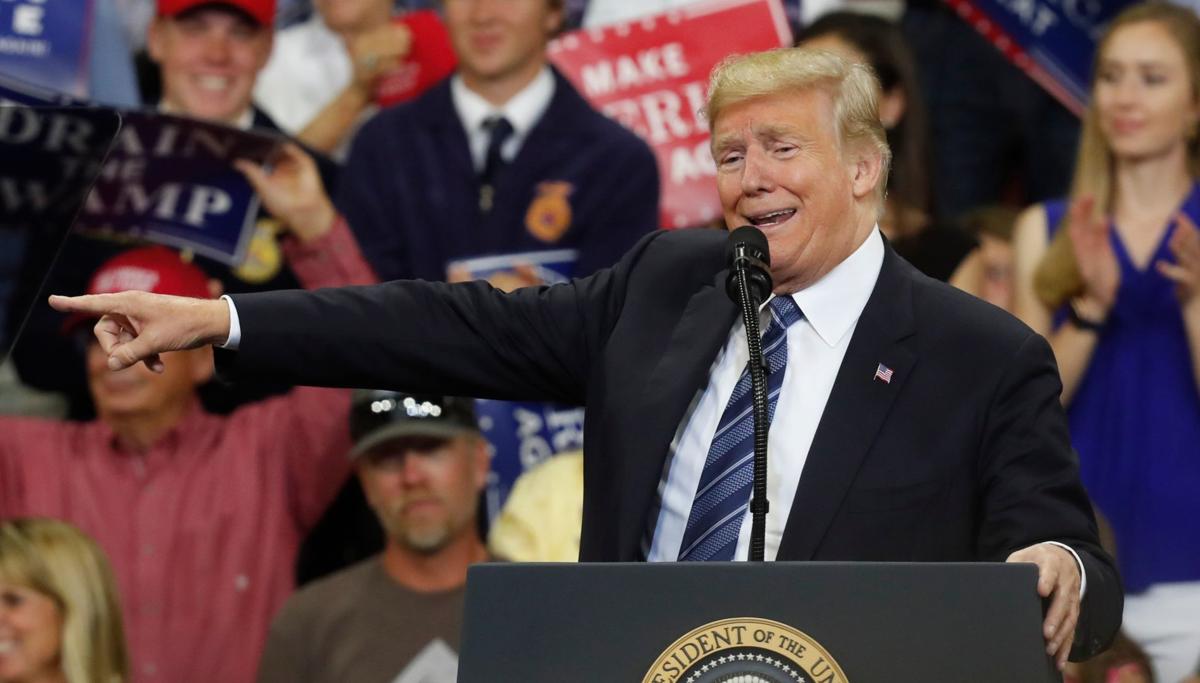 President Donald Trump's campaign rally at MetraPark cost the police department $45,900 in overtime, Police Chief Rich St. John said Friday.
That's nearly half the cost to hire and equip a new officer — including a squad car — for an entire year.
In addition, the Yellowstone County Sheriff's Office spent nearly $13,000 on the president's visit, making the total about $59,000. Sheriff Mike Linder said a majority of the cost came from providing security inside and outside the Rimrock Auto Arena, where Trump held a campaign rally Sept. 6.
About 411 hours of work by members of the Sheriff's Office were dedicated to the event, Linder said in a Friday news release.
In a Thursday memo to City Council members, St. John wrote that protection, traffic management, crowd control, protester management, and technical and logistical support amounted to 951 hours of overtime. The $45,900 cost was calculated based on overtime pay for a 10-year veteran officer, which works out to about $48.25 per hour.
"Motorcade movements between multiple venues, sometimes on the spur of the moment, were labor intensive and required a large number of officers," St. John wrote. "Overnight stays are not uncommon, but unique to the Trump visit was the requirement to shut down two square blocks of downtown for approximately 20 hours."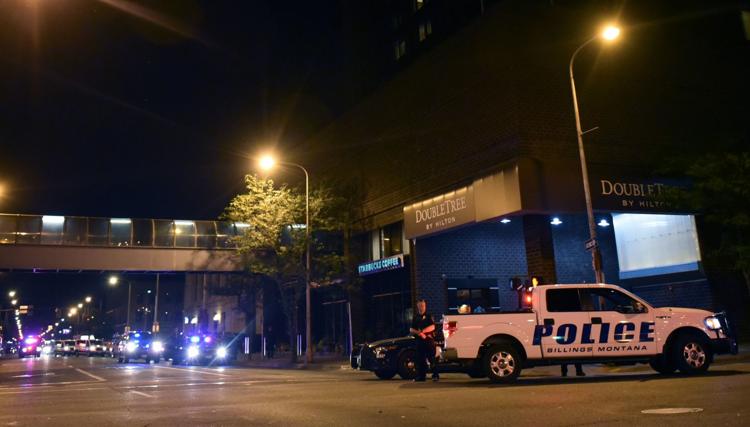 You have free articles remaining.
Billings police received "numerous accolades" from the Secret Service "for our professionalism, cooperation and execution," St. John wrote. "For the two days Trump was here, the supervisor of the president's protection detail passed on thanks and said, 'No concerns.'"
Public Works employees played their part too, according to St. John, including using 14 big trucks to block intersections during portions of the visit.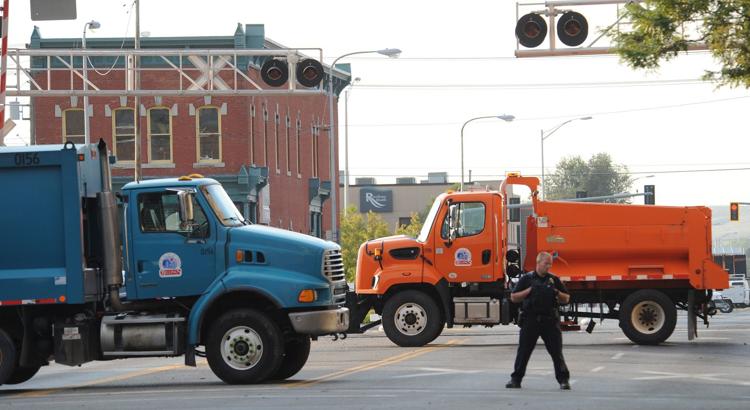 "Engineering ensured no functions would be affected and posted street closures on their Facebook page," he wrote. The result was "no traffic issues around the DoubleTree."
The most recent visit is the most expensive of the last three campaign events held in Billings, St. John said. The July visit Vice President Mike Pence paid to Billings cost the department $31,200, reflecting nearly 648 hours of police overtime.
When Donald Trump Jr. visited Billings in June, the department clocked nearly 102 overtime hours, reflecting a cost of $5,000.
Now that the most recent costs have been tabulated, police will once again attempt to bill the Trump campaign to recover all or some of the department's most recent cost, St. John said Friday.
"That's what I'll be doing next week," he said, "seeing what they can do to mitigate those costs."