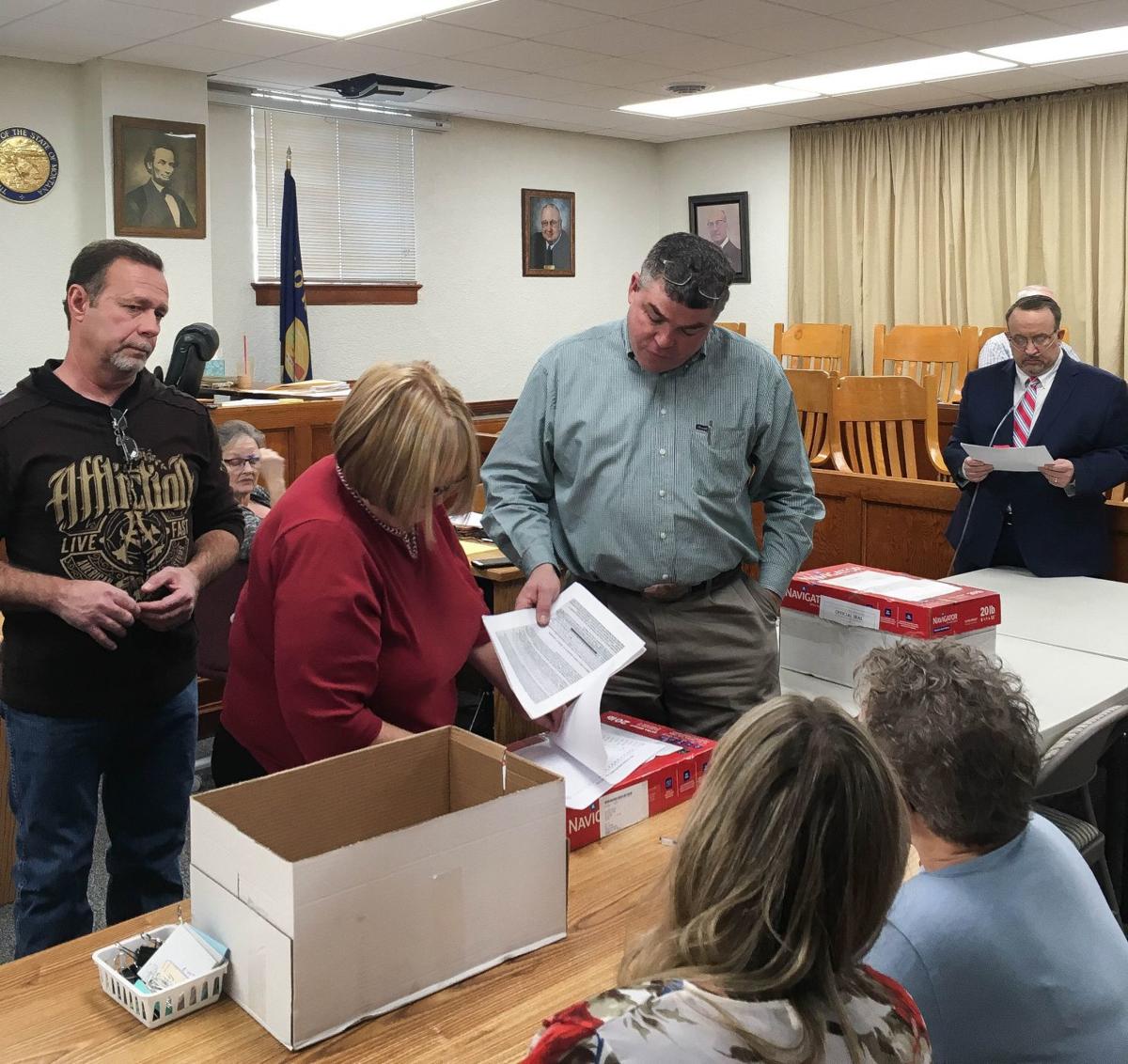 A recount in the Musselshell County sheriff's race set for Friday was delayed at the last minute after an attorney for the winner said a judge's recount rules were illegal.
In the Nov. 6 general election, Undersheriff Shawn Lesnik beat write-in opponent Ronnie Burns, a horse breeder and former Texas police officer, by 41 votes (1,142 to 1,101). In the primary election, Lesnik had won the three-way Republican race by 40 votes, and Burns filed in June to run as a write-in candidate.
In a ruling issued Friday morning shortly before the recount was to begin, Richland County District Court Judge Katherine Bidegaray set eight parameters for the recount process.
But Lesnik's attorney, Lisa Speare, claimed in an afternoon hearing the parameters were illegal, pointing to one allowing ballots for Burns to be counted when the voter wrote in his name but did not color in the oval.
"That is illegal, absolutely contrary to Montana law," Speare said.
Speare said the statewide recount guide issued by the Montana Secretary of State's Office provides clear guidance that such ballots cannot be counted.
You have free articles remaining.
"It's very clear that discretion does not come into play here," she said. "You just follow the rules of the statewide recount laws."
Under Montana law, county commissioners work with the election administration office to conduct a recount.
But this recount process had reached the courts after Burns filed a lawsuit against Musselshell County Elections Administrator Cheryl Tomassi and County Commissioner Robert Goffena, as the chair of the canvassing and recount boards. Burns also alleged wrongdoing on Tomassi's part.
The judge ordered both sides to brief their arguments and will hold a hearing next week to settle the dispute. She said the recount would be conducted Friday, Dec. 28, at the earliest.
Burns' attorney, Chris Gallus, objected to the recount's delay and said he was considering pushing to have the entire election vacated.
"There was significant error, procedural and otherwise, on the part of the elections administrator, that has been replaced at this point, that affected the outcome of the election," Gallus said.
Tomassi, whom the judge had removed from the recount process, denied any wrongdoing and said the judge's ruling contradicted the statewide recount guide, as Speare had argued.
"It's going against everything that we've ever been taught," Tomassi said. "It's going against future elections, it's going above statutes. It's — I don't even know what to say. I'm just shocked over this whole thing."