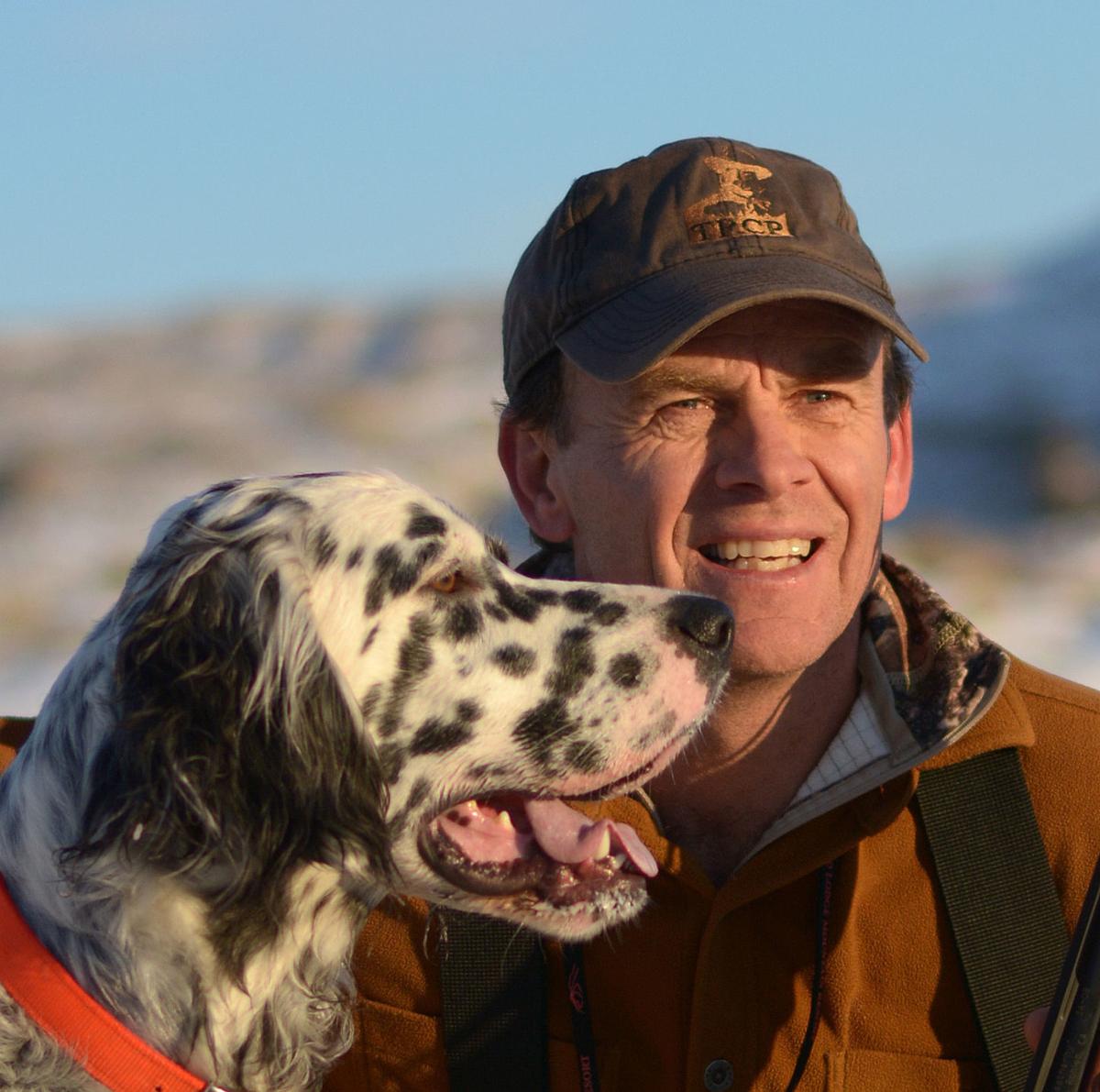 It was like a "kick in the gut" for Jack Ballard after he was told by state Democratic officials that he would need to raise $1 million to run in Montana's U.S. Senate primary race.
Then he got "really mad."
"What's the country coming to when a person (from a rural state) needs to raise a million dollars just to get to the stage?" he said.
So the Red Lodge author and conservationist has announced he will join two other declared candidates in the Democratic primary for the U.S. Senate seat now occupied by Steve Daines, a Republican. If elected, it would be Ballard's first time to hold a public office.
Ballard, 56, planned to file with the Federal Election Commission this week. Also competing for Daines' seat on the Democratic ballot are Helena Mayor Wilmot Collins and John Mues, a Navy veteran who works in the energy industry.
Daines remains unopposed on the Republican primary ballot. He was first elected to the Senate in 2014 and is seeking re-election.
Ballard said he's already started the process of calling friends and family for donations, what he called a humbling experience, yet he's been overwhelmed by the support.
"I will do everything in my power to get money out of politics and get thoughtful, committed, middle-class people on stage," he said.
Noting that millionaire candidates can contribute large amounts of cash to their own campaigns and hire high-dollar consulting firms, he said the "system is so tilted toward wealthy people from the get-go."
Calling himself an outdoor guy from Red Lodge, Ballard says one of his top concerns is the Trump administration's management of public lands to benefit extractive industries, like mining and the oil and gas industry, to the detriment of native habitat and wildlife. He also chided Daines for his proposal to release the state's wilderness study areas from protection without first discussing it with constituents.
To that end, Ballard said he has a strong commitment to public access to public lands and management that promotes the recreation economy in Montana.
"It seems obvious to me we need to invest in better management and emphasize activities on public land that are better for wildlife habitat," he said.
Another of his top concerns would be to attempt to reduce medical costs for Americans.
"Without cost containment there's no meaningful health care reform," he said.
He said there's no need to invent a new system; rather, the U.S. could borrow the best ideas from other countries and should consider a price cap on services to contain costs. To start, however, the United States needs a thorough analysis of the system, he added.
As an example, Ballard pointed to charges he faced for a wrist brace following an injury that landed him in an emergency room. When his bill arrived, the brace's cost was $226. A similar one could have been purchased online and delivered to his home for $65. When he called the California-based brace company to complain, the representative was blunt in rejecting his argument.
"We have a serious health care problem in the United States," he said. "We pay a lot more on a per-capita basis and receive in some cases inferior service compared to a lot of other countries."
Ballard, the second youngest of seven children, grew up on a ranch his grandfather homesteaded between Three Forks and Whitehall. He attended the Southern Baptist Theological Seminary in Louisville, Kentucky, where he earned a Master of Arts degree in 1989. In 1994 he received a masters in education at Montana State University Billings. For 12 years he taught at the College of Education at MSUB.
He is now a full-time writer, sat on the board of directors of the Outdoor Writers Association of America and author of 13 books. He has been married to Lisa Ballard for five years and has three internationally adopted children from his previous marriage.
"One of the most satisfying things I've done in my life is try to give those kids a way to be successful in a country that gives them more opportunity," Ballard said.
He also criticized Daines for supporting President Trump's tax cut, calling it a mistake for Montana while adding to the U.S. deficit at a time when the economy is doing well. In addition, Ballard said Daines has done "nothing to check" Senate Majority Leader Mitch McConnell's "worst instincts on bottling up legislation."
Ballard said he is neither related to the Ballard Oil Co. family nor the Orioles baseball player Jeff Ballard, who was born in Billings.
"If it's a Ballard who is famous or has money, they are no relation," he said.
Get Government & Politics updates in your inbox!
Stay up-to-date on the latest in local and national government and political topics with our newsletter.