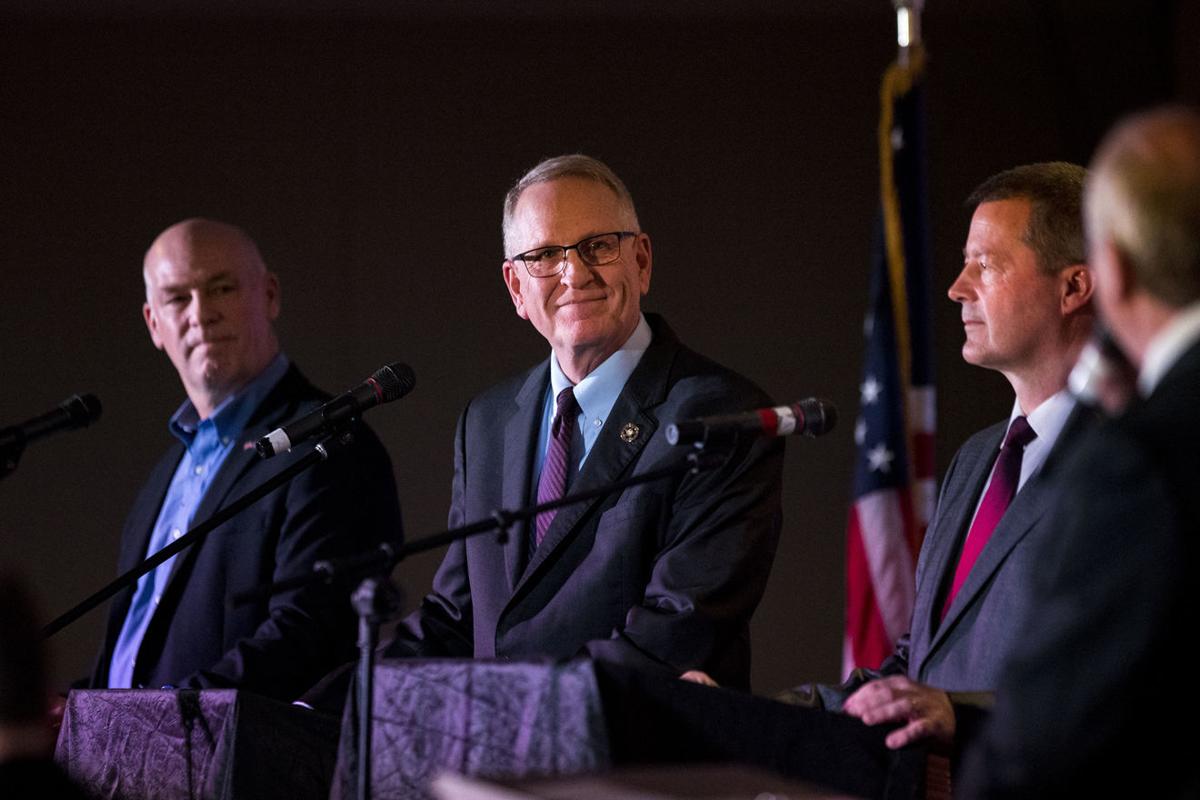 Montana's three Republican candidates for governor squared off in Billings in January, trading barbs and talking taxes, crime control and job creation.
It was the first time Attorney General Tim Fox, Al Olszewski and U.S. Rep. Greg Gianforte were on stage together. The congressman, who leads the pack in fundraising and name recognition having been on the ballot four times in five years, was targeted by his rivals early and often.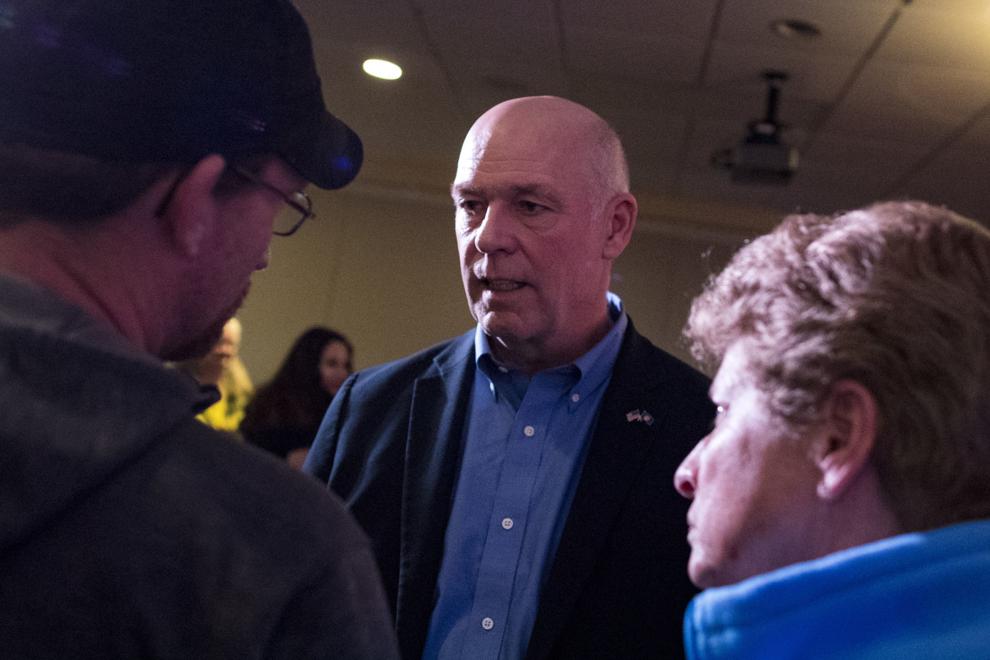 Olszewski, the least known of the three men, opened by suggesting there'd been attempts to drive him from the ballot.
"Despite the rumors and lies and backstabbing and the flip-flopping, I'm in this race until the end," Olszewski said in his opener. "I will not be bullied, bought or body-slammed out of this race. Montana deserves a governor that's a fighter, and I'm the man for that job."
The body slam was an apparent reference to Gianforte's assault on a reporter the day before Montana's 2017 special election for U.S. House, a race the representative won by a safe margin. It's an incident rarely raised by Republicans, save for Olszewski and President Donald Trump, who re-enacted it with admiration during a campaign stop Missoula.
A physician, with a strong the anti-abortion background, Olszewski defined himself as a businessman with lawmaker experience, tough on crime and entitlements. He promised to post billboards at the state line offering $50,000 rewards for information about drug dealers and human traffickers.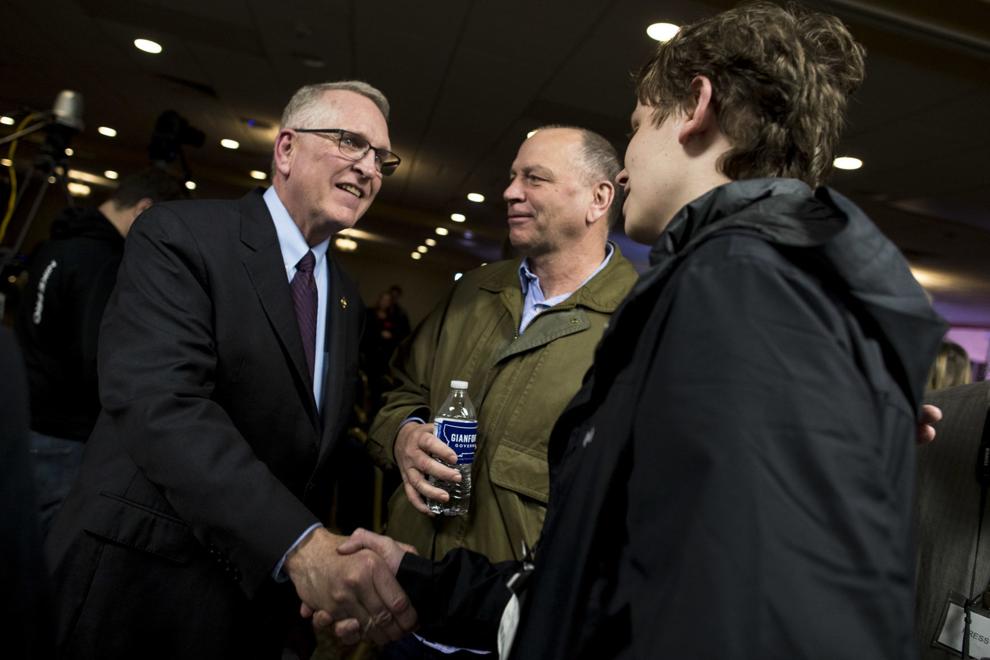 Gianforte told the audience he wouldn't be attacking opponents and didn't during the 80-minute debate. He emphasized Republicans hadn't won the governor's office since 2000. There's anguish among the GOP about the Democrats having won the office each election since 2004.
"For 16 years, one party has ruled the governor's office," Gianforte said. "And as a consequence, our conservative policies of lower taxes, less regulation and defending life have been vetoed. It's time for that to change."
It was Gianforte who unsuccessfully challenged incumbent Democratic Gov. Steve Bullock in 2016. Gianforte then won the 2017 special election for U.S. House and was re-elected in 2018. Thursday, he leaned heavily on his success as a businessman, creating RightNow Technologies, a Bozeman software company that employed 1,100 people when it was bought by Oracle a decade ago. He also emphasized his working relationship with Trump, promising to accelerate Montana's economy with tax cuts and regulation reform similar to the Trump agenda.
Fox emphasized his experience as attorney general on a number of issues, both suing to promote natural resources development, as well as fighting crime. A Hardin native, Fox repeatedly stressed his native Montana background and his ability to work with anyone, suggesting that Gianforte couldn't win the race for governor. He stressed that the Montana's economy was changing, and that government needed an overhaul to meet those changes particularly when it came to taxes.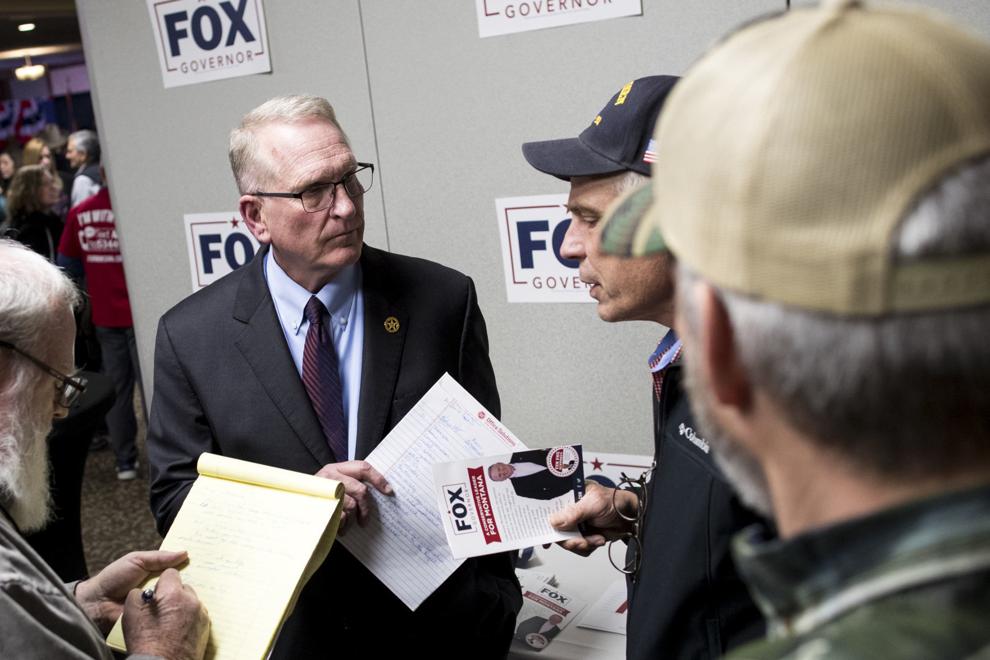 "We have a different kind of an economy," Fox said. "Sure, we need to go back, and we need to work on getting our natural resource industries and our logging industry, many of which I represented in my private practice. We need to get them back up to snuff, and we can do that. But it's a different world, but our tax policy and our tax structure need to reflect that."