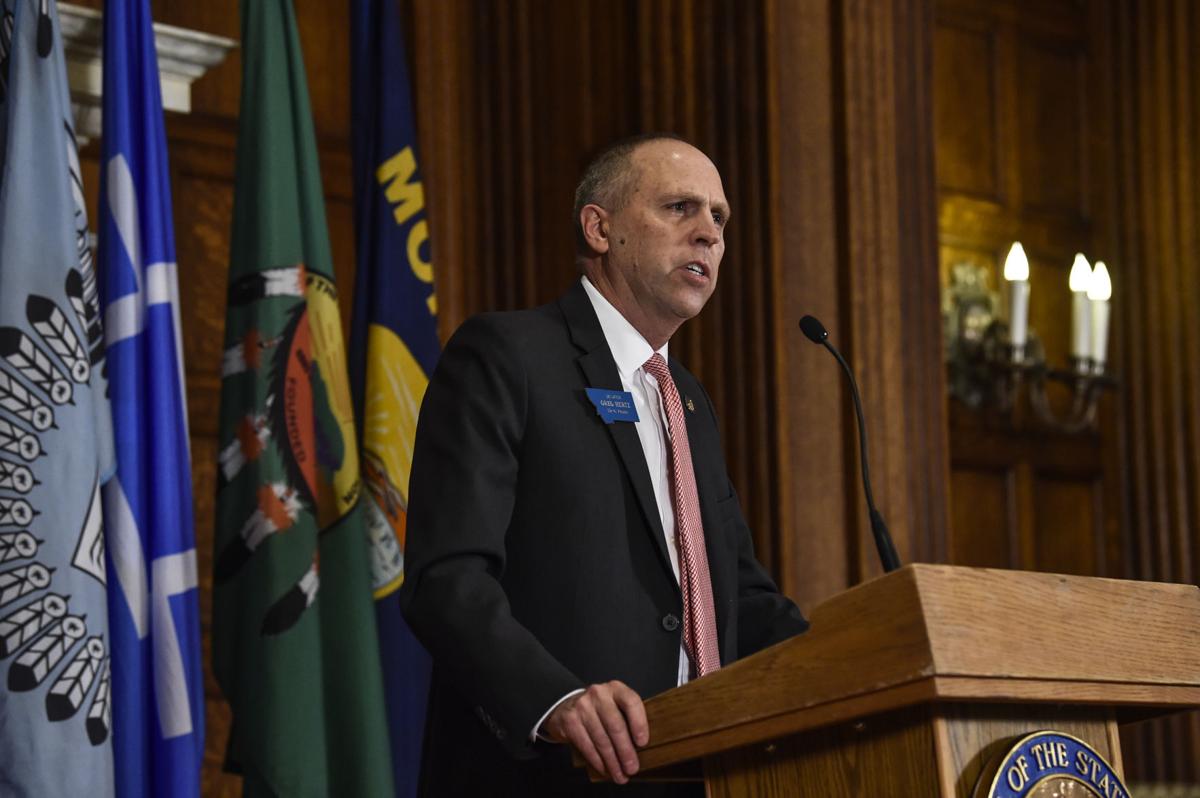 The state Senate on Wednesday endorsed a bill that would require Montana's Indian reservations to pay back exempted property taxes to counties if federal applications to convert fee lands into trust lands are either rejected or take longer than five years to process.
Senate Bill 214, sponsored by Sen. Greg Hertz, R-Polson, revises a law passed a decade ago, which exempts tribes from paying county property taxes on tribally owned fee land once they've applied to turn it into tribal trust land. Fee land is taxed, while trust land isn't.
The 2011 law exempts those fee lands from taxes for up to five years, or until the application is either accepted or denied. If the application is still being processed by the federal government after five years, the tribe would begin paying taxes again once they've "timed out" at the expiration of that period.
The law is especially significant to the Confederated Salish and Kootenai Tribes, whose Flathead Indian Reservation contains extensive fee land, and Lake County, which accounts for much of the reservation's land area.
Hertz's bill would require the tribe to pay back the temporarily exempt taxes if the application is rejected or times out. It has the backing of the Lake County commissioners, but is staunchly opposed by the CSKT, the Fort Belknap Assiniboine and Gros Ventre tribes and several Native American organizations.
During the floor debate on the bill Wednesday, Hertz argued that the tribes have submitted far more applications than they indicated they would during hearings on the original bill 10 years ago.
"It's not what the bill looked like at the beginning, and it is having an impact on local government," Hertz said.
He added that five years is more than enough time for applications to get approval.
Democratic Sen. Susan Webber, of Browning, countered that the complicated process and a high volume of applications push many past the five-year mark.
"The process has 16 steps to change fee property into trust. That takes longer than the five years that is in this bill," Webber said. "The process is slow; you're talking about 575 Indian reservations that the Department of Interior and the (Bureau of Indian Affairs) have to go through."
During the Senate Taxation Committee hearing on the bill last month, CSKT lobbyist Jordan Thompson noted that Lake County files objections to each application, adding to the time required to process. He added that most of the applications that have been processed have been successful.
SB 214 passed the Senate 29-21 on second reading. It is scheduled for a final Senate vote Thursday.