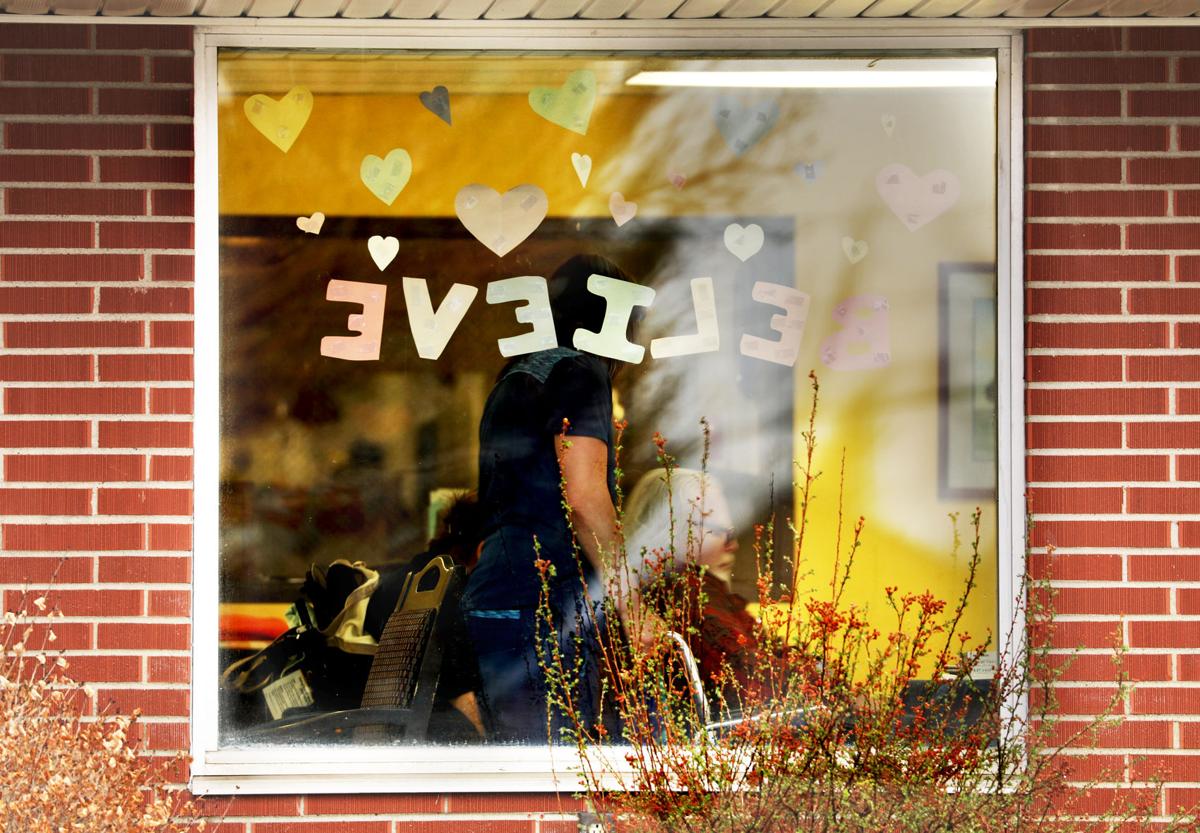 Montanans will be able to visit people in nursing homes and assisted living centers, following strict guidelines for safety, under an updated directive Gov. Steve Bullock issued Thursday.
The change is effective immediately. 
Visitation had been suspended since March 15 following a previous order from Bullock, except for health care and end-of-life visits. Those 65 and older and with underlying health conditions are especially susceptible to serious outcomes from the coronavirus.
In mid-May, the Centers for Medicare and Medicaid Services issued guidance for nursing homes and assisted living centers to resume visitation. It calls for strict hygiene and other prevention measures and gives facilities flexibility to decide if and how many visitations may happen, taking into account individual and community circumstances.
In his updated directive, Bullock wrote that the CMS provisions would allow for safe visits in Montana too.
"Now that Montana is in Phase 2 of reopening, Montanans requiring care in senior and assisted living facilities should have access to limited visitation, subject to these stringent safety and health measures," he wrote in the directive.
Facilities must give notice of the recommended safeguards to residents and family members. Visits should be conducted in accordance with strict health screenings, physical distancing, sanitation, hygiene and other infection control protocols laid out by CMS and the Centers for Disease Control and Prevention.
Nursing homes and assisted living centers should weigh the status of case growth in their communities when allowing visitors, as well as the case status of the facility, according to CMS. They should also have adequate staffing and the capacity to give all residents and staff a baseline test weekly. Visitors should also wear masks and be screened for symptoms before entering a facility and notify the facility if they test positive after a visit.
Bullock has proposed to test 60,000 people in the state each month. That includes a focus on vulnerable populations like nursing home and assisted living facility residents and staff.
So far 58 out of 67 participating nursing homes statewide have completed testing. About 4,500 residents and staff have been tested and no positive tests were confirmed. The positive Billings test did not come out of this sentinel testing. The remaining nine nursing homes will finish testing soon, the governor's office said Thursday.
There have also been no positive tests at the 101 of 175 assisted living centers that will be tested. The remaining facilities will likely be tested by mid-July.
People should not visit if they are ill or have known exposure to a positive case. Alternative methods of visitation are still encouraged if possible, according to the CDC. Facilities should have plans to limit the number of visitors or allow visitation during select hours and locations.
The state reported its highest case growth in a single day Thursday, adding 37 laboratory-confirmed cases. There are 210 active cases. Overall the state has recorded 803 cases of the virus, with 572 recoveries. A person is considered recovered when they are no longer acutely ill and cannot spread the virus. 
Concerned about COVID-19?
Sign up now to get the most recent coronavirus headlines and other important local and national news sent to your email inbox daily.