THOMPSON FALLS — State officials are investigating the June 25 apparent suicide of a 17-year-old girl at a therapeutic boarding school in northwest Montana.
The girl was found hanging by staff, according to her death certificate. She died at Reflections Academy, a 24-bed therapeutic boarding school for troubled teenage girls age 13-18 outside Thompson Falls. The Montana Department of Public Health and Human Services, which oversees the troubled teen industry in Montana, confirmed in a June 30 email the department is investigating the death. 
Meanwhile, recent filings in a civil case against the program alleging sexual assault by staff suggest a criminal investigation may also be underway at Reflections Academy.
The troubled teen industry in Montana has gone through multiple regulatory overhauls in the last two decades, often brought on by a death at a program. The 10 licensed programs are all clustered in northwest Montana, and largely cater to parents who are typically desperate to find effective treatment for children with difficult behavioral health issues after school therapists and private options have all been exhausted. Although the programs are working with an at-risk population, suicides have been rare since Montana established some regulation over the industry 14 years ago.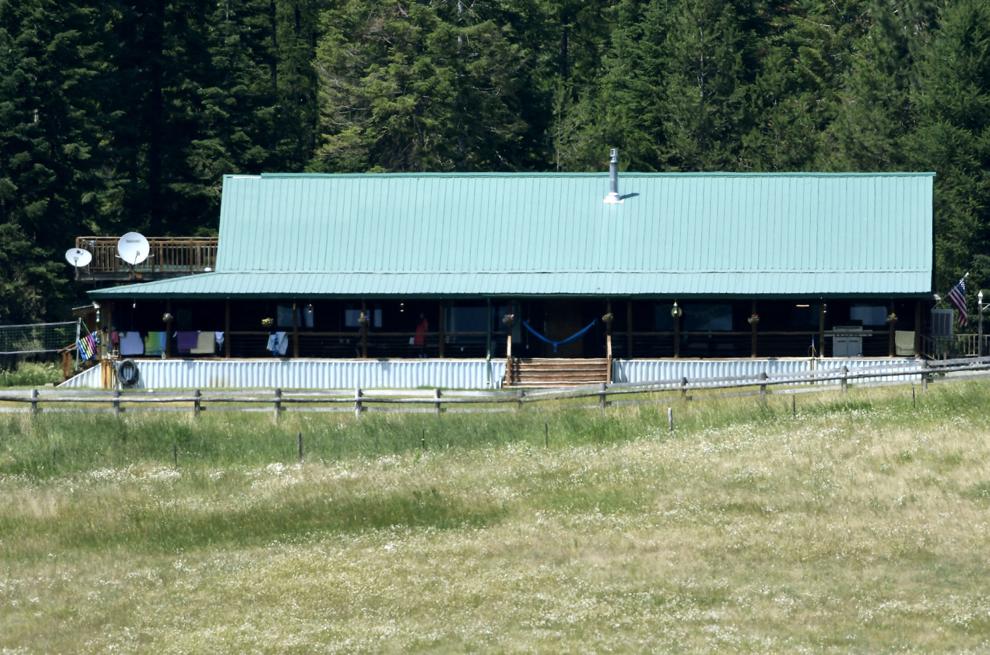 The June 25 suicide is the first since lawmakers overhauled the system and gave regulatory oversight to DPHHS in 2019, although it is the second suicide under the watch of program director Michele "Mickey" Manning, who was the principal at the now-shuttered Spring Creek Lodge in Thompson Falls when a 16-year-old girl killed herself at that program in 2004.
Manning declined to comment for this story. A group text among staff shared with the Montana State News Bureau shows Reflections Academy is cooperating with the investigation by speaking with representatives from child protective services.
The 17-year-old who died June 25 was an older sister and could barely speak English when her mother adopted the siblings from Russia. She had shown a natural skill for art and a love for animals during her time at Reflections Academy, according to those who spoke during her memorial at Community Congregational Church in Thompson Falls on July 1.
A long line of tearful teenage girls hugged and grieved with the girl's mother at the memorial before filling the front and center chairs of the church. Manning sat near the back.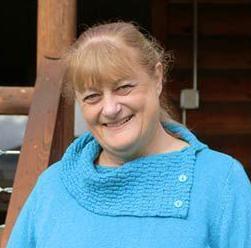 Another investigation
Allegations of negligence and counter-productive treatment methods have trailed Manning from each of the programs she ran or worked with: Spring Creek Lodge, Clearview Horizons and Reflections Academy, each in Sanders County. A pair of civil suits filed in January by 13 former participants who attended Clearview Horizons and Reflections Academy allege a range of psychological, emotional and sexual abuse. As of mid-June, the number of former participants suing the two programs has risen to 14, said Lucas Foust, the Bozeman attorney who represents them. 
"We're continuing receive information as the case proceeds forward," Foust said in a phone interview Thursday. "We're moving this litigation forward and really hoping to get a remedy for these women who have had a rough time here. … It takes a lot of guts to bring one of these claims."
The former participants allege in court documents Chaffin and Cameron Pullan, brothers who have worked with Manning as counselors across several different programs, committed sexual misconduct at the program. Chaffin Pullan is accused by one former participant of sharing graphic details of his sex life with her and giving her massages on two occasions. Cameron Pullan is accused by a former participant of sexual assault. The filing also points to an earlier lawsuit in which Chaffin Pullan was accused of sexual assault; that case ended with a confidential settlement. In 2018, the Sanders County Attorney told the Missoulian his office had declined to pursue a criminal prosecution against Chaffin Pullan because his accuser, a program participant, was over the age of consent. 
In a June filing responding to the sexual assault allegation, Cameron Pullan's attorney wrote there "may be a possible on-going criminal investigation" and asserted his 5th Amendment right against self-incrimination. Chaffin Pullan, in his own filing, denied the allegations. No criminal charges had been filed by July 1.
A call to the Sanders County Attorney's Office seeking additional information on the possible investigation was not returned Monday.
Regulatory oversight
After a 16-year-old killed herself at Spring Creek Lodge in 2004, state lawmakers had seen enough to establish regulations for the first time. The debate weighed whether to hand the reins over the industry to DPHHS, which oversees similar programs, or to the Montana Department of Labor and Industry, which would set up a board of program owners to establish licensing and regulations in a self-regulating model. The Legislature ultimately passed the latter, creating the Private Adolescent Alternative Residential or Outdoor Programs (PAARP) board and the result was a troubled system: 58 complaints over 12 years yielded no significant sanctions against any program.
The new rules proved effective. Within a month of taking oversight over the programs, the state health department and justice department raided Ranch for Kids, another program near Eureka, removing 27 kids and permanently revoking its license after the department found improper medication administration and assault by staff.
Montana had 19 licensed programs when lawmakers gave oversight to the state health department, but that number had dwindled to 11 by August 2020. Erica Johnston, operations branch manager at DPHHS, told the Interim Children Families, Health and Human Services Committee in 2020 that some programs changed to chemical dependency providers, which requires totally different licensing and oversight; some closed due to enrollment decreases; one went under a religious affiliation, therefore avoiding government oversight entirely; one received a license but never enrolled any students and closed voluntarily; and a few left due to the new regulations. Just one, Ranch for Kids, saw its license revoked.
"Overall, I think we've seen an improvement in the oversight and regulation of these programs," Johnston told the committee. "And we have seen, as a result, a reduction in the number of these types of programs in operation across the state."
Memorial
At the memorial July 1, four girls took to the podium to speak about the friendship they fostered with the girl who died at the program. 
The girl's mother also stood and spoke, most directly to the girls in the program. She spoke with sadness about missing her daughter's 16th birthday and about missing her high school graduation, but said the girls had given her a family to grow with in Thompson Falls. She said nothing about her daughter's progress at the program, or how staff had helped her daughter. Attempts to reach the girl's mother for comment were unsuccessful.
When the memorial was over, Manning was the first person out the door.
Devon Wagner, a Sanders County Sheriff's deputy who responded to the incident, attended the memorial with other first responders and had also been sitting near the back of the church.
"It struck a lot of chords for me," said Wagner, who was also adopted. "I remember those struggles. It hurt seeing someone not find that destiny themselves."