For Montana, the Obama-era Clean Power Plan was all smoke and no fire by the time the Trump administration announced Monday that it would kill clean air rules targeting power plants like Colstrip.
The second-largest coal-fired power plant in the West, Colstrip is facing opposition on various levels that will likely close the southeast Montana power plant before the Clean Power Plan's prescribed cuts to carbon dioxide emissions would have been realized anyway.
Under the plan, Obama's Environmental Protection Agency called on states to cut greenhouse gas emissions by 2030. Montana's prescribed cut was 47 percent, the largest cut expected of any state. Elected Democrats and Republicans balked at the requirement, saying it would kill the 2,300-resident town of Colstrip, which is built around the power plant and the jobs it provides.
State officials quit working to comply with the rule as soon as an early 2016 lawsuit stopped the Clean Power Plan from being carried out.
However, in the past year, social and political pressure from environmentally conscious voters in Oregon and Washington have pressured utilities with Colstrip ownership to make exit plans. Departure around 2030 is a common objective for four of Colstrip's six owners, with a fifth exiting in the 2020s.
Monday, the state's federal Montana delegation backed Trump's repeal.
"The dark cloud that the Clean Power Plan was kind of tipped the scales away from coal," said Rep. Greg Gianforte, R-Mont. "I would like to see a level playing field for energy, where all forms compete to the benefit of the consumer."
It was clear months ago to Republican U.S. Sen. Steve Daines that the Clean Power Plan wouldn't last long. Daines toured the Absaloka Mine with Vice President Mike Pence and Interior Secretary Ryan Zinke in May. Pence told Westmoreland Coal Co. executives and Crow Indian tribal leaders that the war on coal was over, including the Clean Power Plan.
Sen. Jon Tester, a Democrat, called for a long-term energy plan.
"From fluctuating prices to ongoing litigation, there has been uncertainty in Montana's energy economy," Tester said in an email. "We must bring folks together from all energy sectors and map out a long-term strategy that protects and creates jobs, invests in new technology, and defends our way of life for generations to come."
Colstrip is on a path for closure around the time it would have been expected to fully comply with the Clean Power Plan. The four-unit power plant's two oldest units are slated for closure no later than 2022 under the settlement terms of a clean air lawsuit brought by the Sierra Club and Montana Environmental Information Center. Talen Energy, of Pennsylvania, and Puget Sound Energy, of Washington State, agreed in mid-2016 to close the units, which the two companies own equally.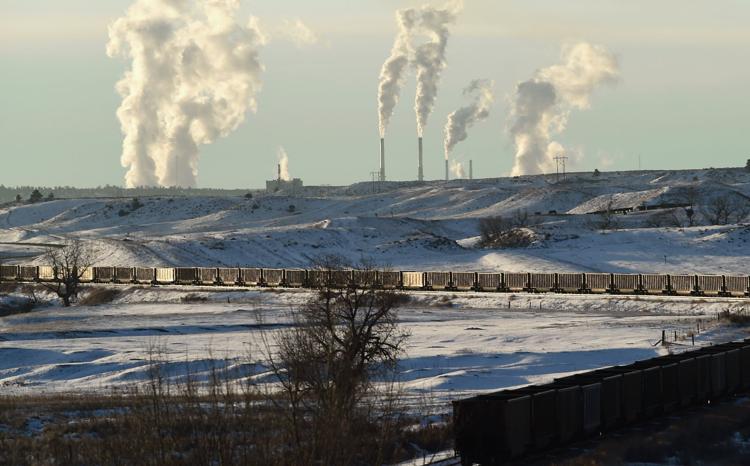 Multiple utilities share ownership of Colstrip Units 3 and 4. The majority of those owners are estimating the "useful life" of those units will be somewhere around 2030. Puget Sound Energy has put December 2027 as the end of useful life for Units 3 and 4. The company with one million Washington consumers has said it will be financially ready to shutter Colstrip by 2027, though the power plant may run longer.
Owners PacifiCorp and Portland General Electric are legally obligated to stop delivering coal power to Oregon customers. Both indicate they will meet the law by 2030. Avista Corp., of Spokane, Washington, expects to be out of Colstrip by 2036. As recently as last year, all four utilities planned for Units 3 and 4 to operate into the 2040s. Only co-owner NorthWestern Energy still plans for Units 3 and 4 to close in 2045.
When the Clean Power Plan expectations for Montana were unveiled in fall 2015, Montana Gov. Steve Bullock, a Democrat, accused the EPA of "moving the goalposts" on the state. The 47 percent cut to carbon dioxide emissions was higher than what state officials had expected based on early work with the EPA.
In January 2016, Bullock formed a 27-member Clean Power Plan advisory council to figure out a way to comply with the federal rule. The governor canceled the group's future meetings Feb. 17, 2016, eight days after the U.S. Supreme Court put the CPP on hold so a lawsuit challenging its legality could proceed. Montana and 17 other states joined coal groups and a few cities in filing the lawsuit.