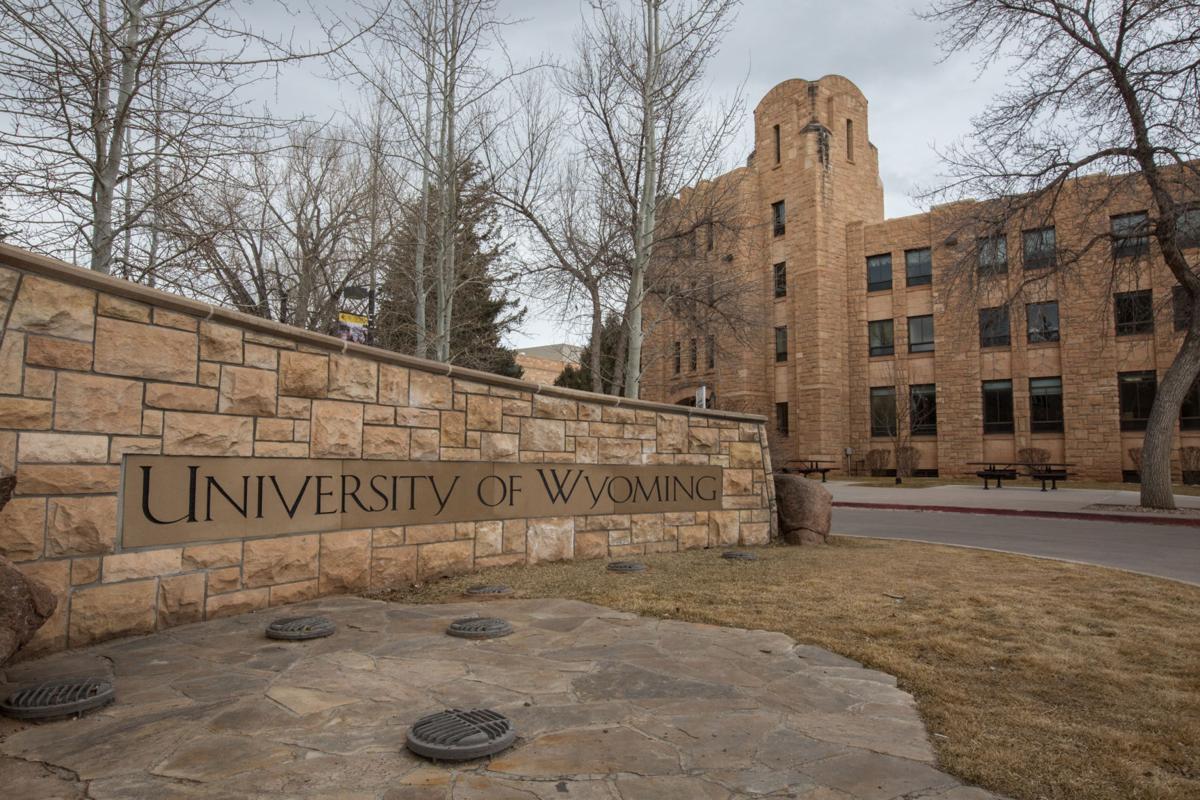 The University of Wyoming could eliminate 78 staff jobs, more than 30 graduate teaching positions and nearly 20 degree programs under an early budget proposal shared in a press release Tuesday.
Anticipating a roughly $1.5 billion budget shortfall, Gov. Mark Gordon over the summer asked state agencies and the University of Wyoming to develop a plan to cut their budgets by 10%. UW Tuesday shared details of what that plan, which will cut $42.3 million for the two-year budget cycle, could mean for Wyoming's sole four-year university.
The school's initial proposal would cut 50 budgeted academic jobs and 28 non-academic jobs, the majority of which are currently unfilled, the release says. The cuts would also mean smaller travel and professional development budgets for staff.
Beyond the eliminated positions, the university has plans to cut or combine a myriad of "low-enrollment" academic programs, which the release says would save the school $2.5 million a year.
The programs lost would cross six different colleges at the university. Advanced degrees in agronomy would be eliminated, as would advanced degree programs in American studies, psychology, chemistry and history teaching programs, and creative writing. The bachelor's journalism degree program would also be eliminated.
For the College of Business, minors in accounting, decision science, finance, human resource management and marketing would all be eliminated. The Master of Business Administration in energy would also be suspended.
Bachelor's programs in secondary French, German and Spanish education, as well as a handful of College of Law programs are on the chopping block as well.
A handful of additional programs would be consolidated under the proposal.
Before the cuts are approved, the proposal must be made available for review for 120 days, and be reviewed by the Faculty and Staff Senates, the Associated Students organization and "other interested parties," according to the release.
While the cuts address the immediate requests of the state, University leadership will further review the school's academic programs "to free up resources to advance the university's 'four pillars' priorities of becoming more digital, more entrepreneurial, more interdisciplinary and more inclusive," according to the release.
Changes from that review would be shared "next spring or summer."
"We intend to be very strategic, cut where things do not contribute to the above themes, or where they are stale or not growing, and selectively invest where they do," the University's new president Ed Seidel said in the release. "Ultimately, we're working to help be part of the solution to lay the foundation for the new economy of the state."
Follow local government reporter Morgan Hughes on Twitter @morganhwrites
Get Government & Politics updates in your inbox!
Stay up-to-date on the latest in local and national government and political topics with our newsletter.